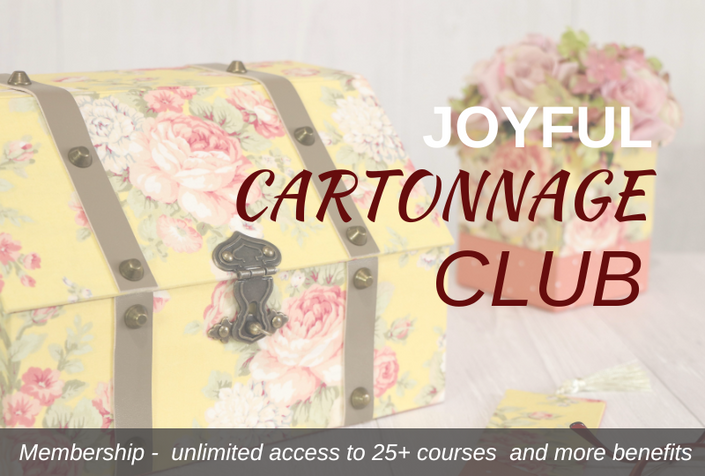 Imagine yourself having so much fun crafting, relaxing and using your favorite fabrics and other simple materials, with no-sew and making wonderful fabric boxes and other projects that are great handmade gifts! This is CARTONNAGE and you can start making them today in the comfort of your house, following great tutorials, having the support of the teacher, getting great discounts and gifts from the Rewards program, and being connected with lots of cartonnage lovers in a private community and Monthly virtual meetings!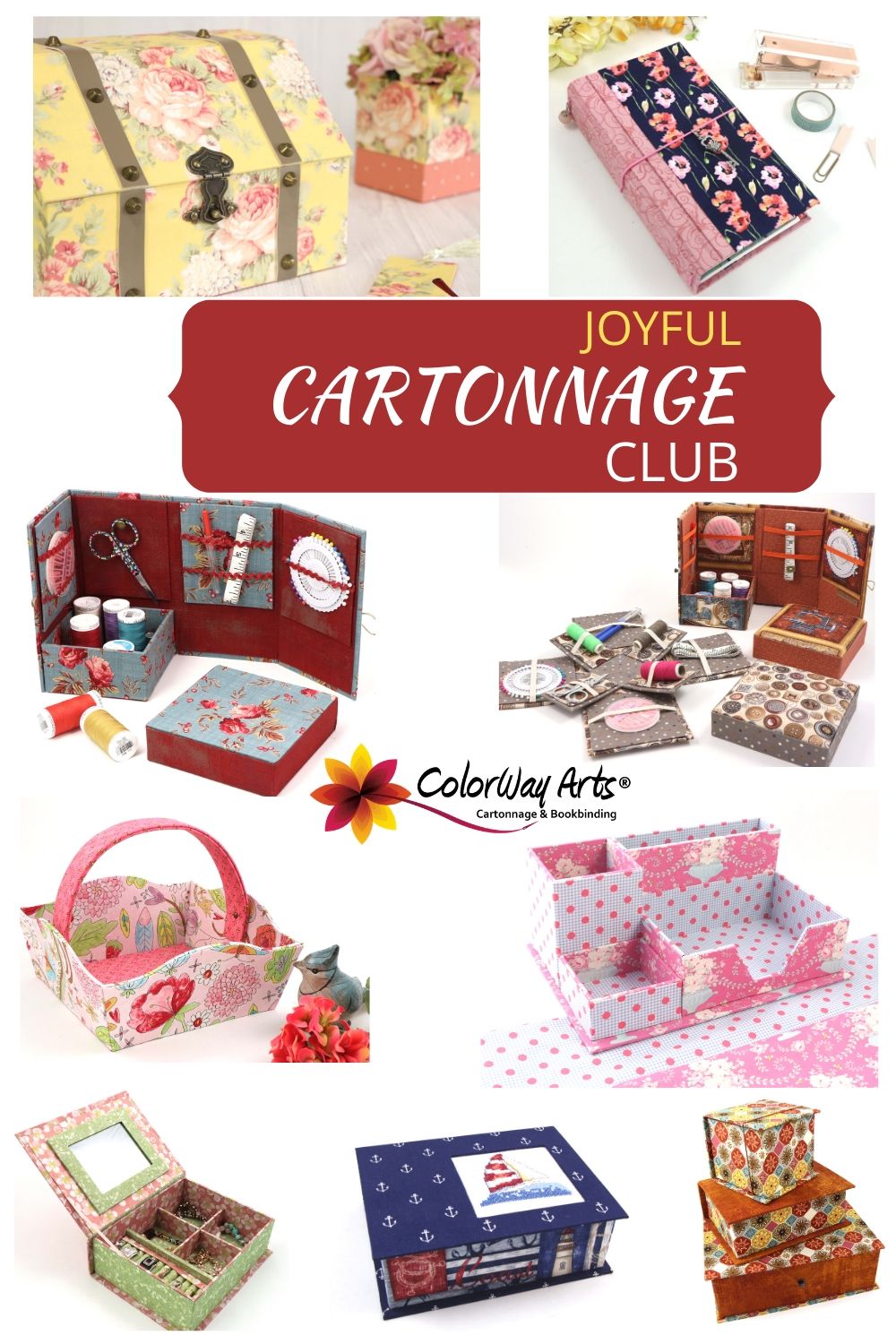 This JOYFUL CARTONNAGE CLUB was designed for YOU if you:

* want to have fun and make unique handmade gifts;

* want to get started in fabric box making or make other cartonnage projects following one approved method;
* want to improve your skills and become your own favorite box designer;

* want to be connected with lots of cartonnage lovers around the world, make friends and be inspired;
* want to have your questions answered, be connected with Claudia and get discount to buy cartonnage supplies (DIY kits and tools)
* want to receive gifts - (receive points to give you $30 OFF every six months as a member (to use in ColorWay Arts shop))
* want to receive discounts for in-person Cartonnage Retreats (from 2022)
* want to be in the rewards program: for every $ spent in the membership fee and in the shop you get points that you can exchange discounts in the shop
Whatever is your case, with this CLUB you will get the best of Cartonnage from Claudia Squio. Lots of detail tutorials, new courses and videos added periodically and a great community of cartonnage lovers to be connected, to be inspired! You will have unlimited access for as long as you keep your subscription, and it's risk free, you can cancel anytime.

BEING A MEMBER WILL ALSO HELP MAKING THE WORLD A BETTER PLACE: Even before I started my Cartonnage journey I was blessed in so many ways, I received help and was guided to find my path, my mission of bringing Joy to the world through my work. I'm so thankful for that and I want to give back for those that are in need. So, this club is part of my "Gluing and caring" giving back program, when becoming a member you also going to be part of this as I will donate 5% of the membership fees to organizations that are in need of support and engaged to make the World a better place. We are currently helping Charlotte's School in Brazil and Love in Action (Michigan).Thanks in advance!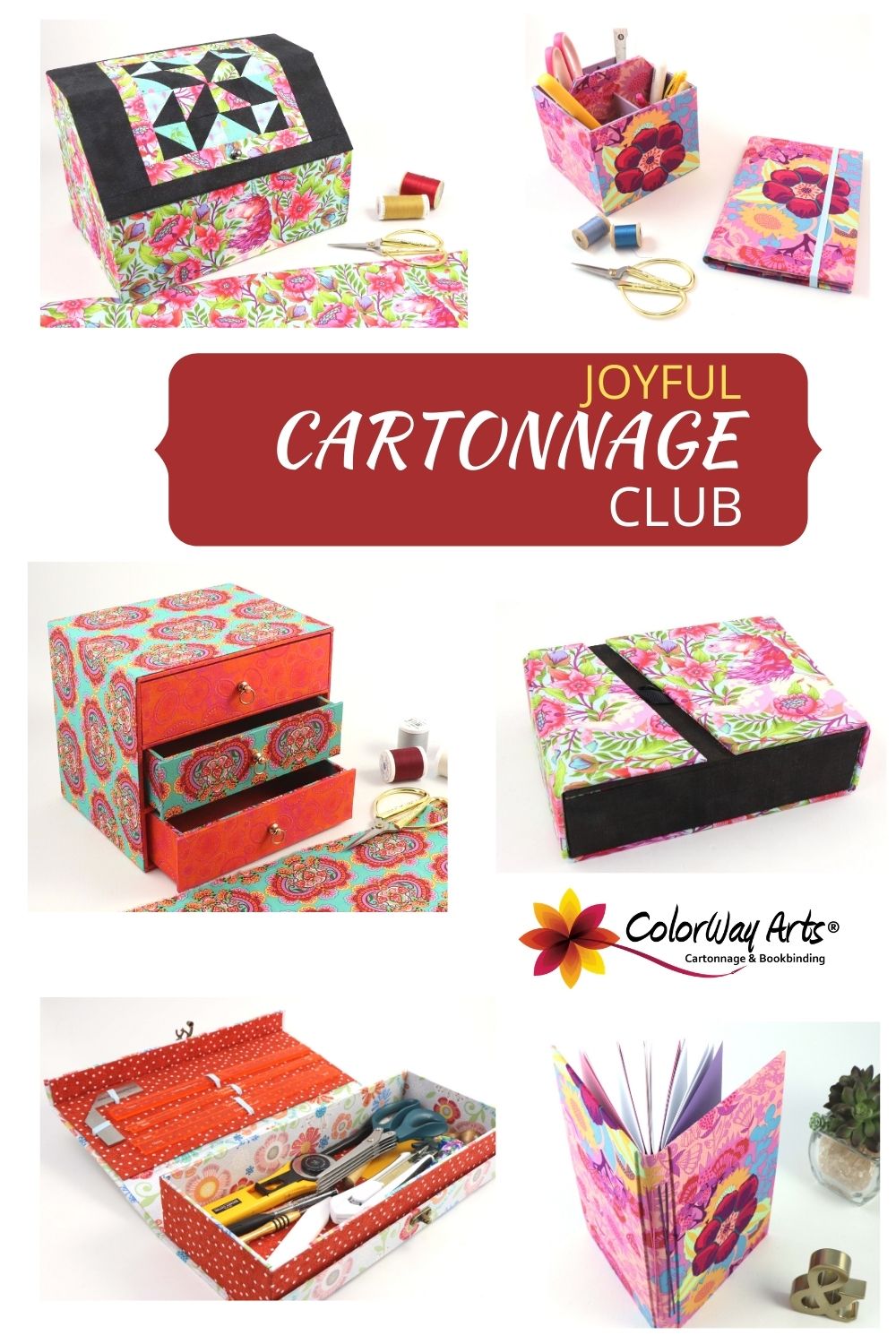 This CLUB has three parts:
1) ONLINE SCHOOL : place to have access to 20+ online courses, with over 50 unique projects. The full list of courses is below, scroll down to see. More courses/projects are added periodically.
2) COMMUNITY: place to make friends passionate for the same craft as you are! I have made wonderful friends since I started this Cartonnage journey, and I'm inviting you to join us, share your love for fabrics and Cartonange and get inspired! The community is a separate and secure website (not on Facebook) and you will be invited to join us as soon as you become a member!
3) SHOP: place to get discounts to buy unique DIY kits, tools and supplies, choose your gifts and accumulate points on the rewards program. Members always get 10% OFF on ColorWay Arts shop.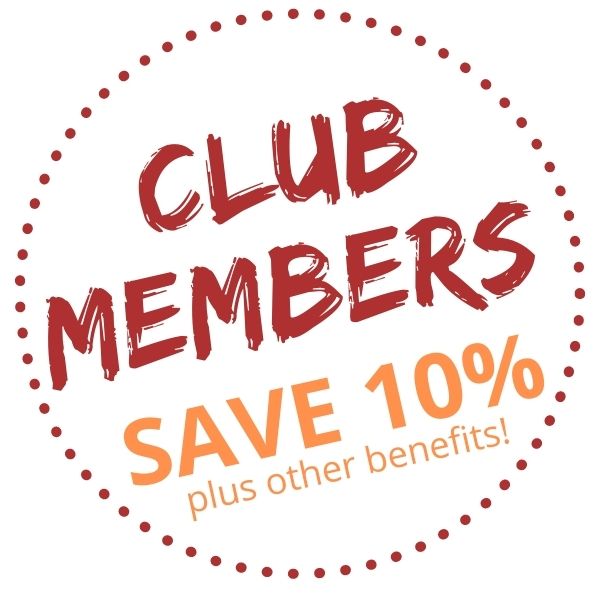 When becoming a member of the Joyful Cartonnage CLUB you'll get:

Unlimited access to 20+ cartonnage complete online courses, with 60+ projects (new ones are added periodically)
Exclusive lessons to guide you on your cartonnage journey (videos, templates and some written instructions), including the method of designing the projects
Participation in Annual Workshop, Design Challenge and Annual Online Cartonnage Retreat with unique projects and bonus
A place to ask questions, post your projects and receive feedback
Connections with cartonnage lovers that live near and far away

A community network open to members only, where you'll find a secure, welcoming environment (not on Facebook)
Monthly virtual meetings to be connected with other members, ask questions, have fun and show and tell!
Members-only special products (DIY kits and supplies) in the shop
10% OFF to buy DIY kits, supplies and tools
A gift of $30 OFF every six months as a member (to use in ColorWay Arts shop)
Special discounts to be part of the in-person Cartonnage retreats (starting in 2022)
Get points for every $ spent in the membership fee and on the shop and exchange the points for discounts
SEE MORE PROJECTS INCLUDED IN THE CLUB
Create the Chest of drawers any size you want!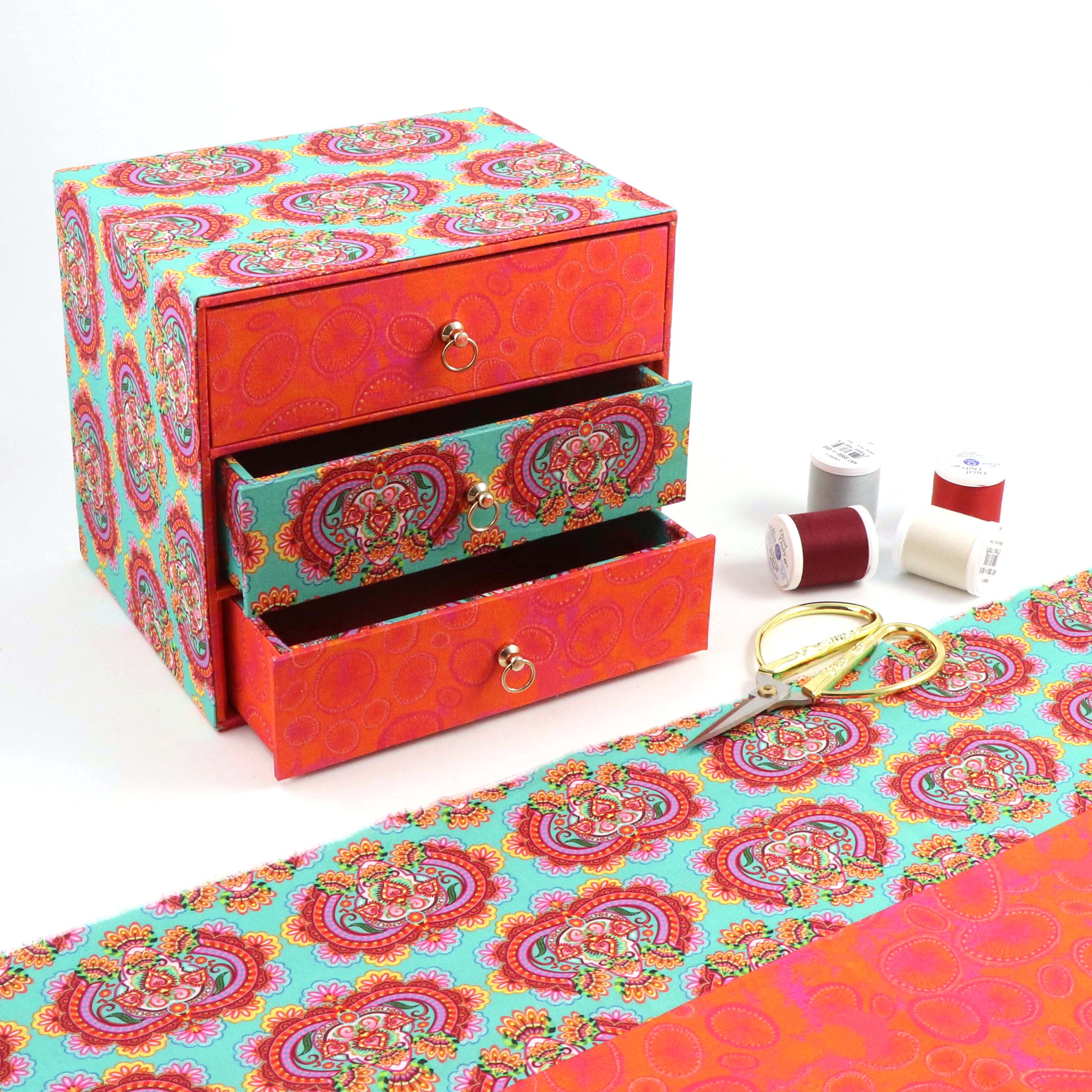 Fabric embellished books: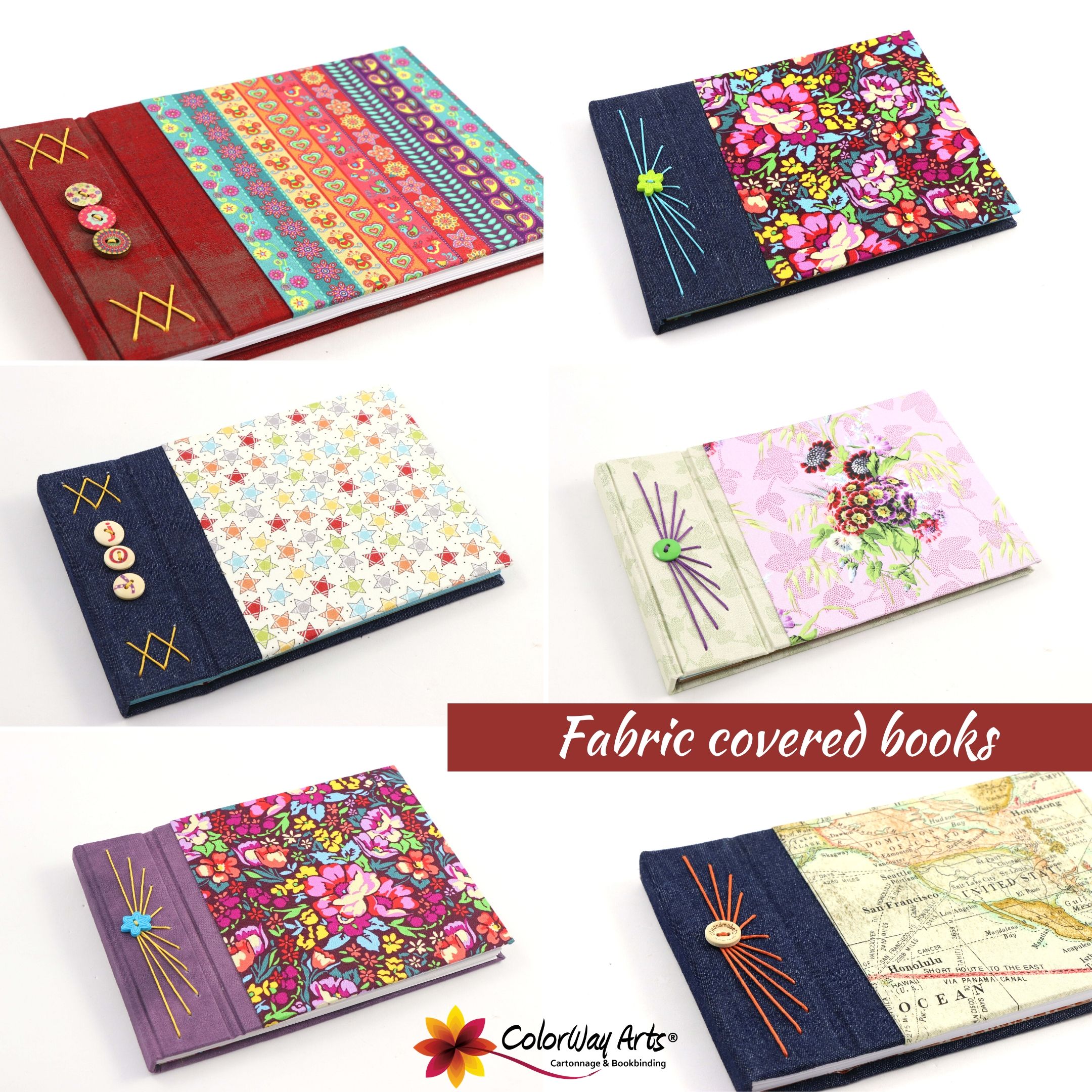 Kindle case: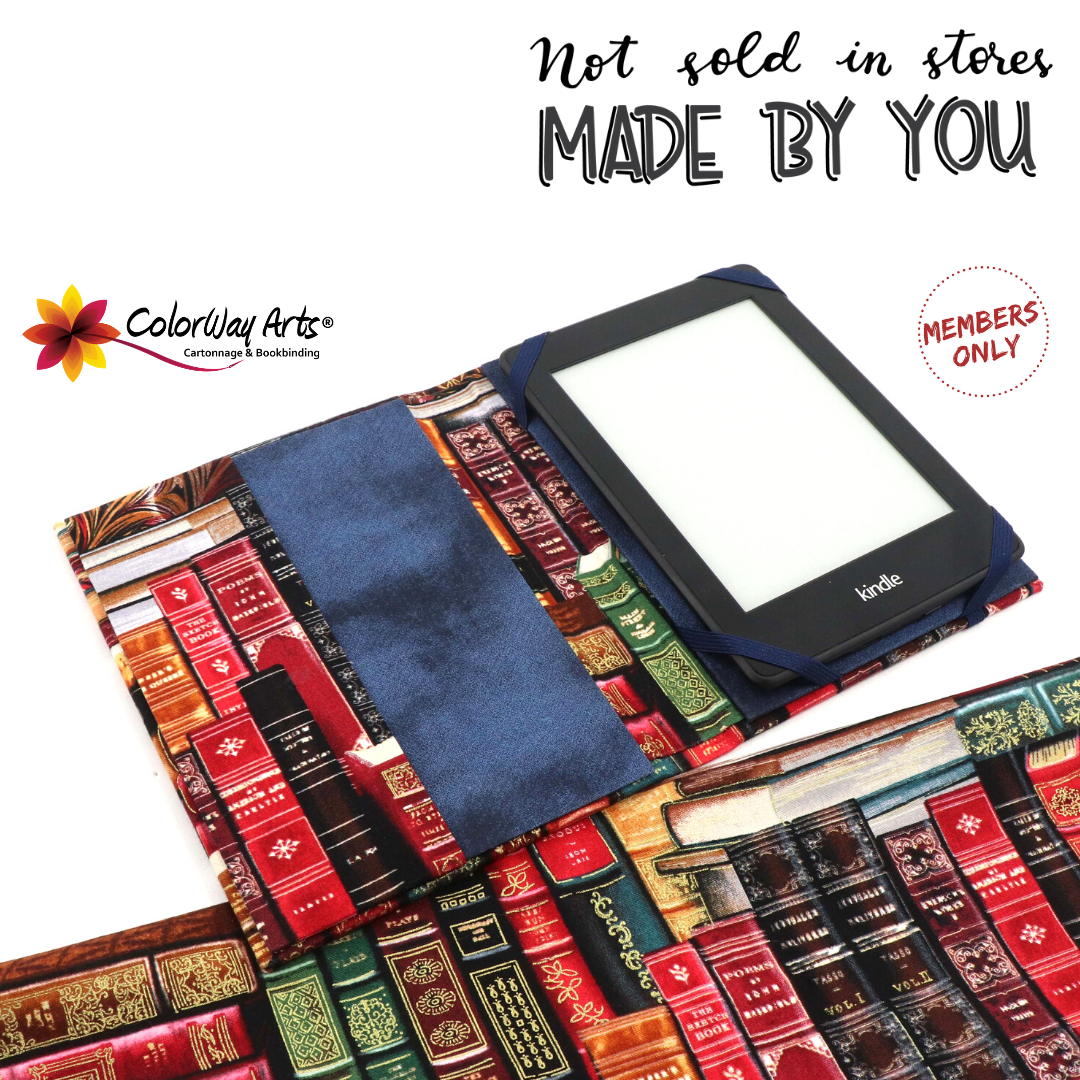 A great popular project: The Tool box!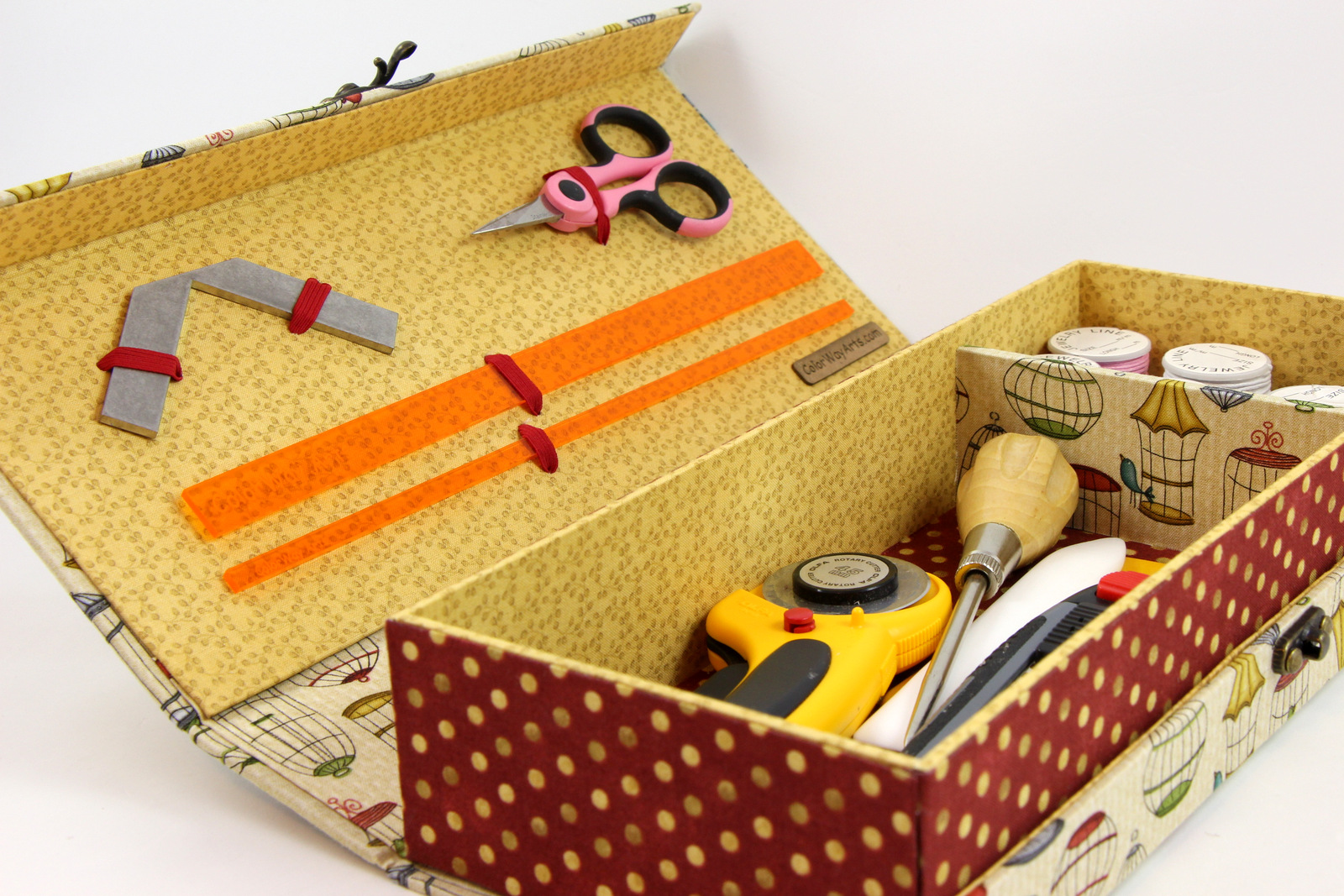 The charger station (or desk organizer with drawer!)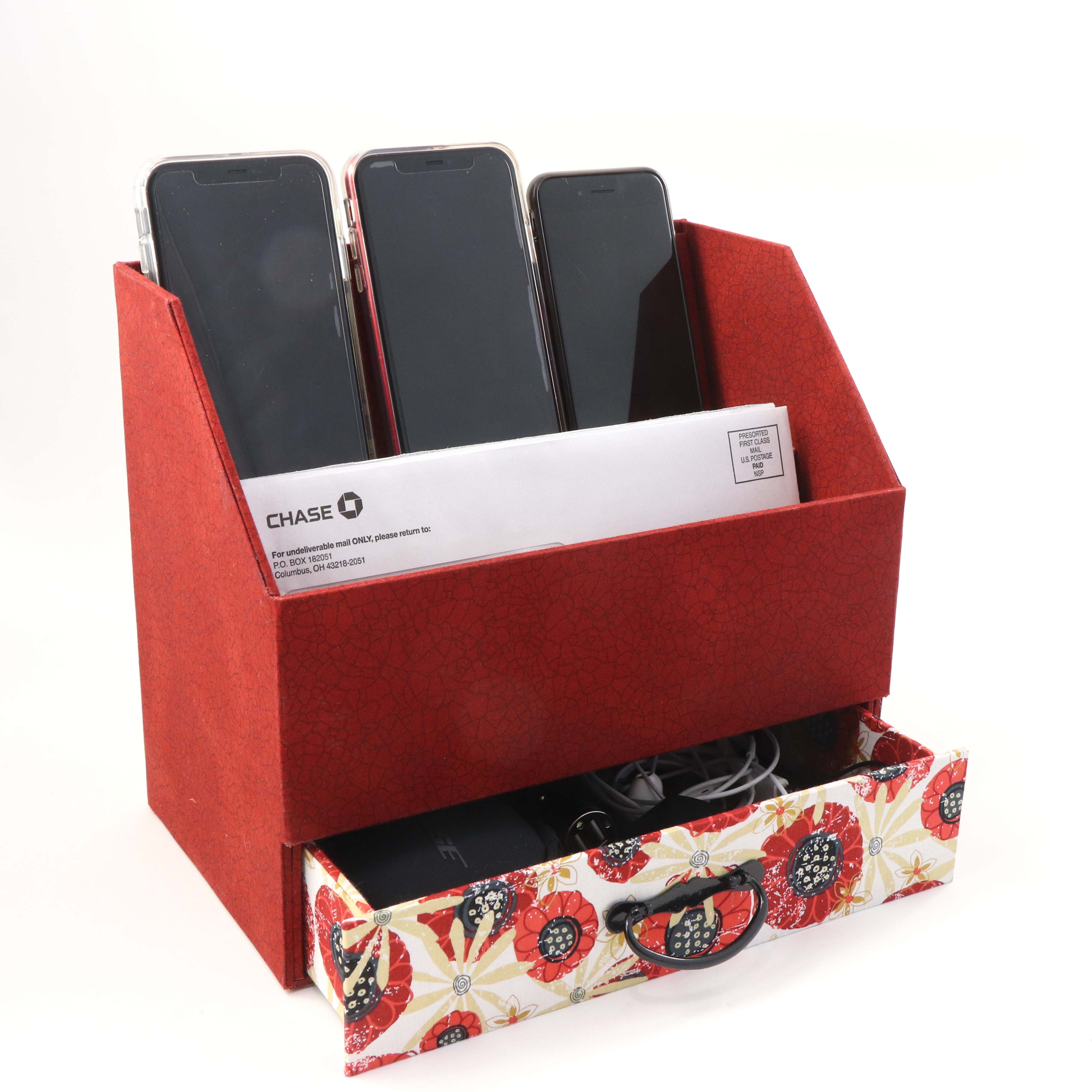 The Round suitcase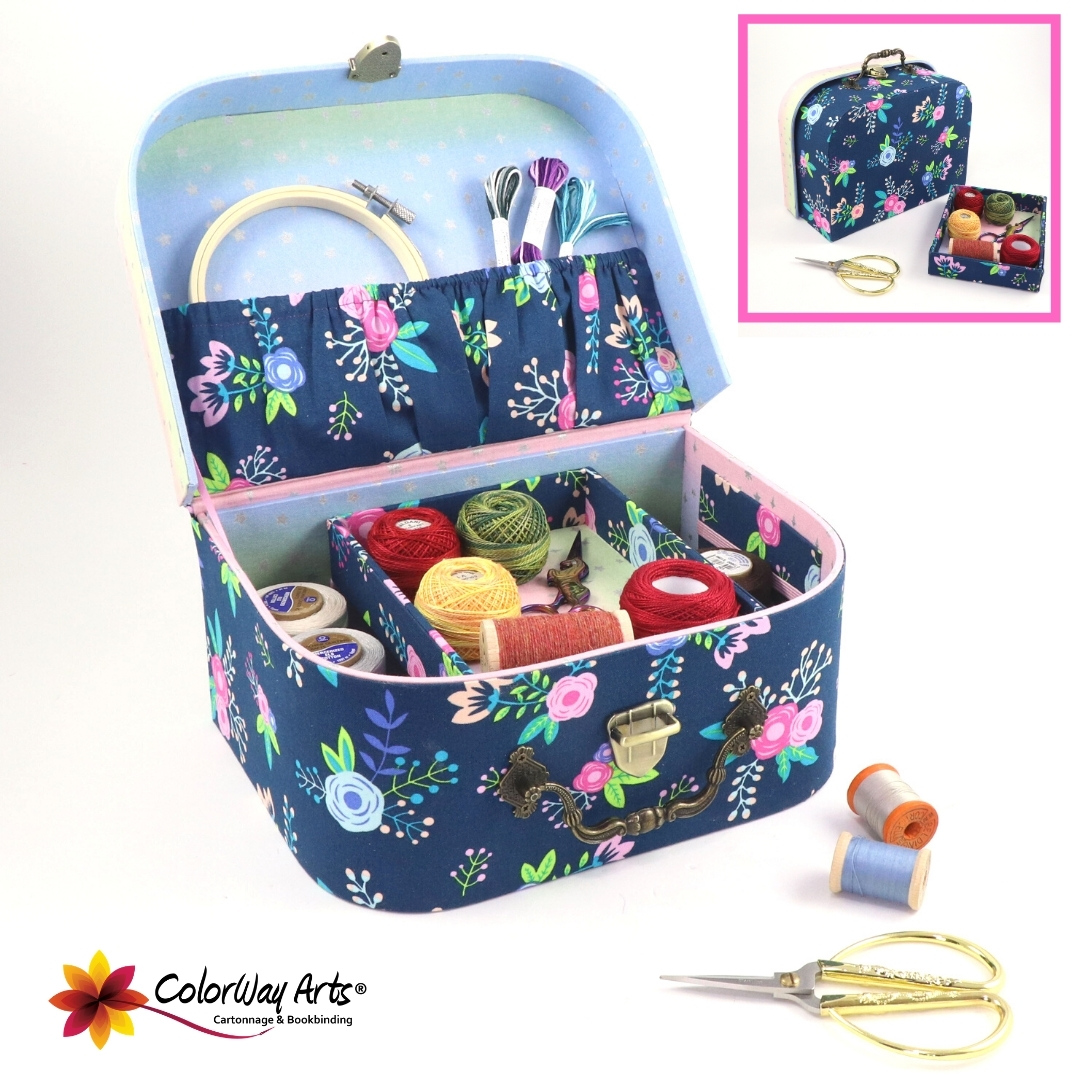 The Fabric Cantilever Box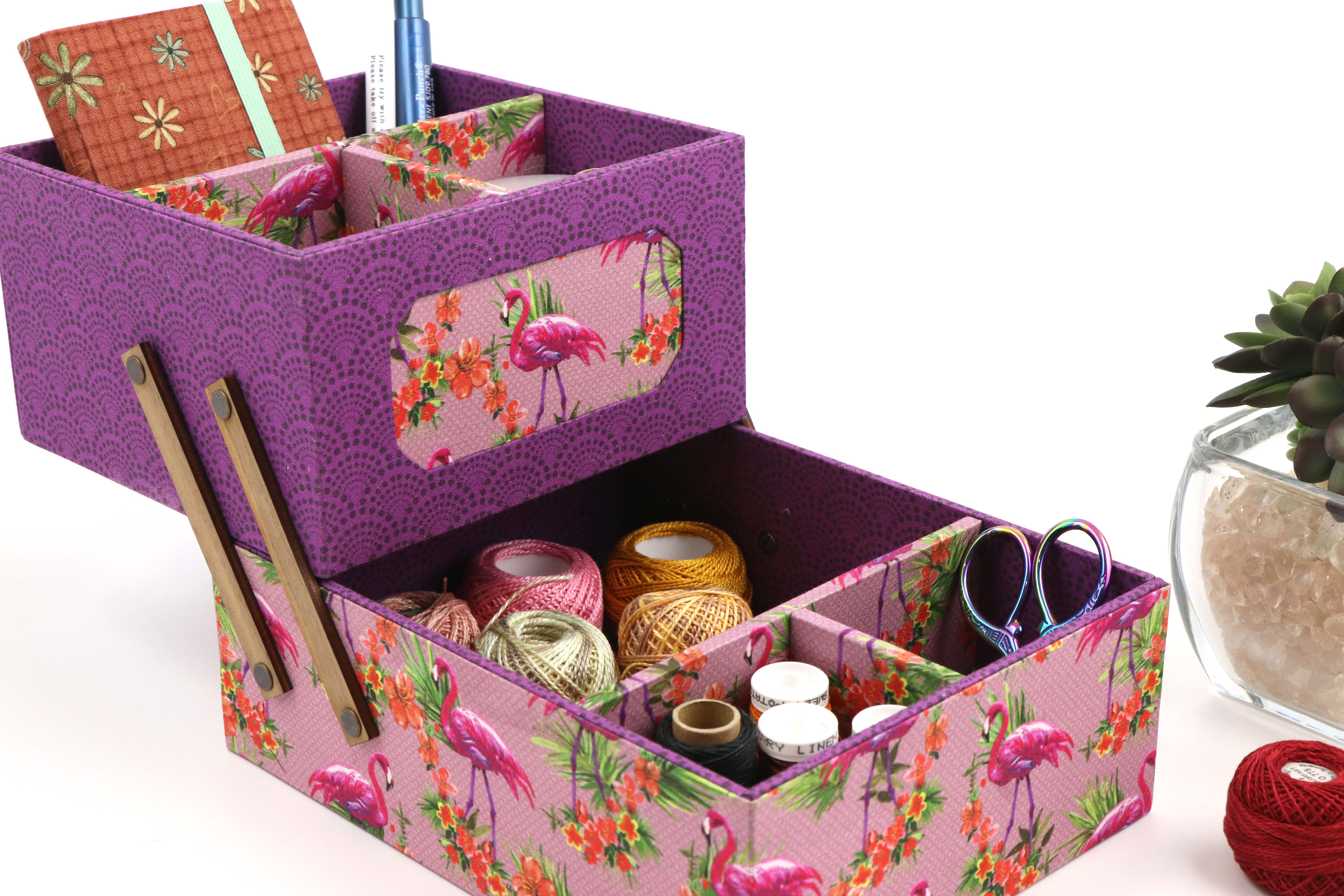 The Fabric Cigar box and Octagon Box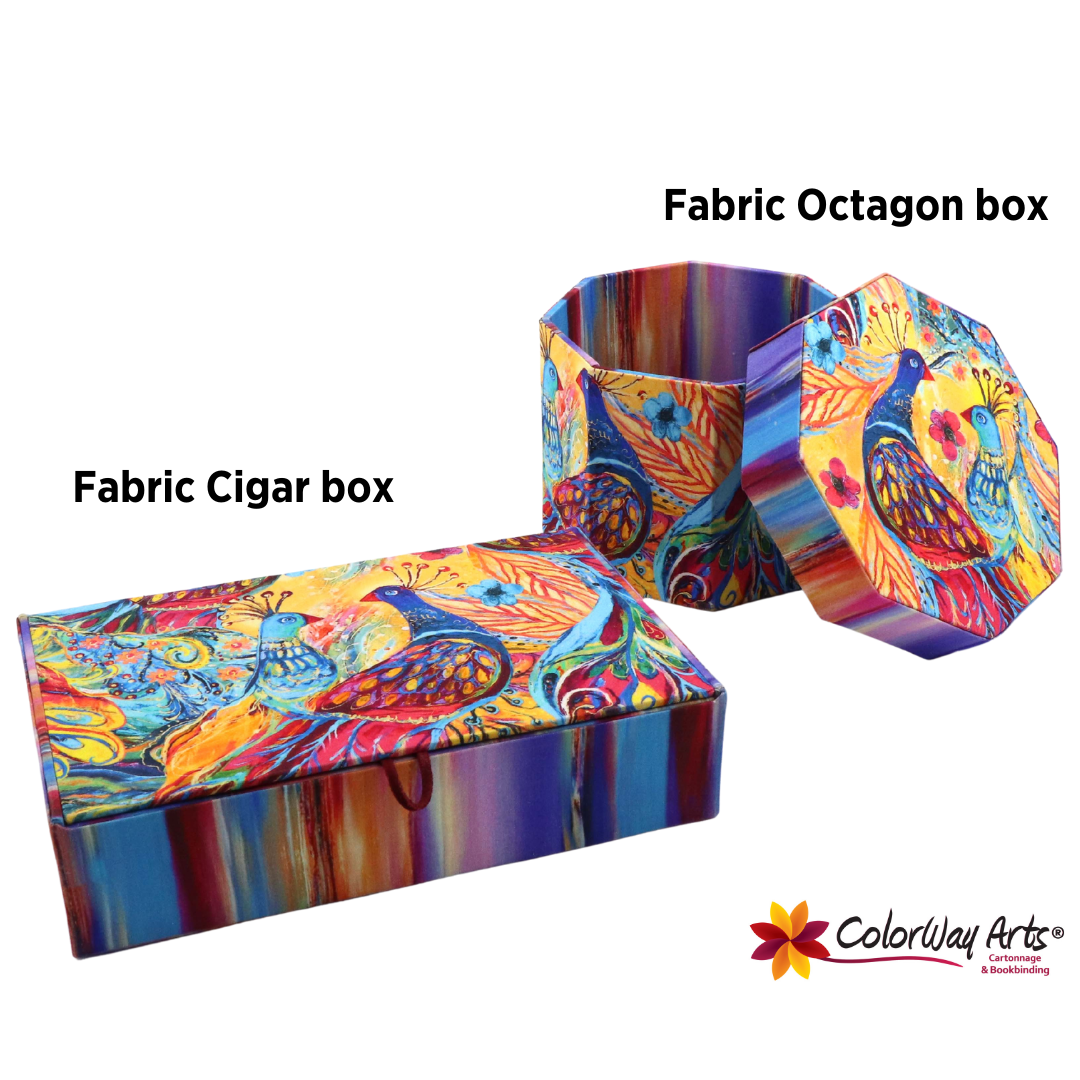 The Dutch Door box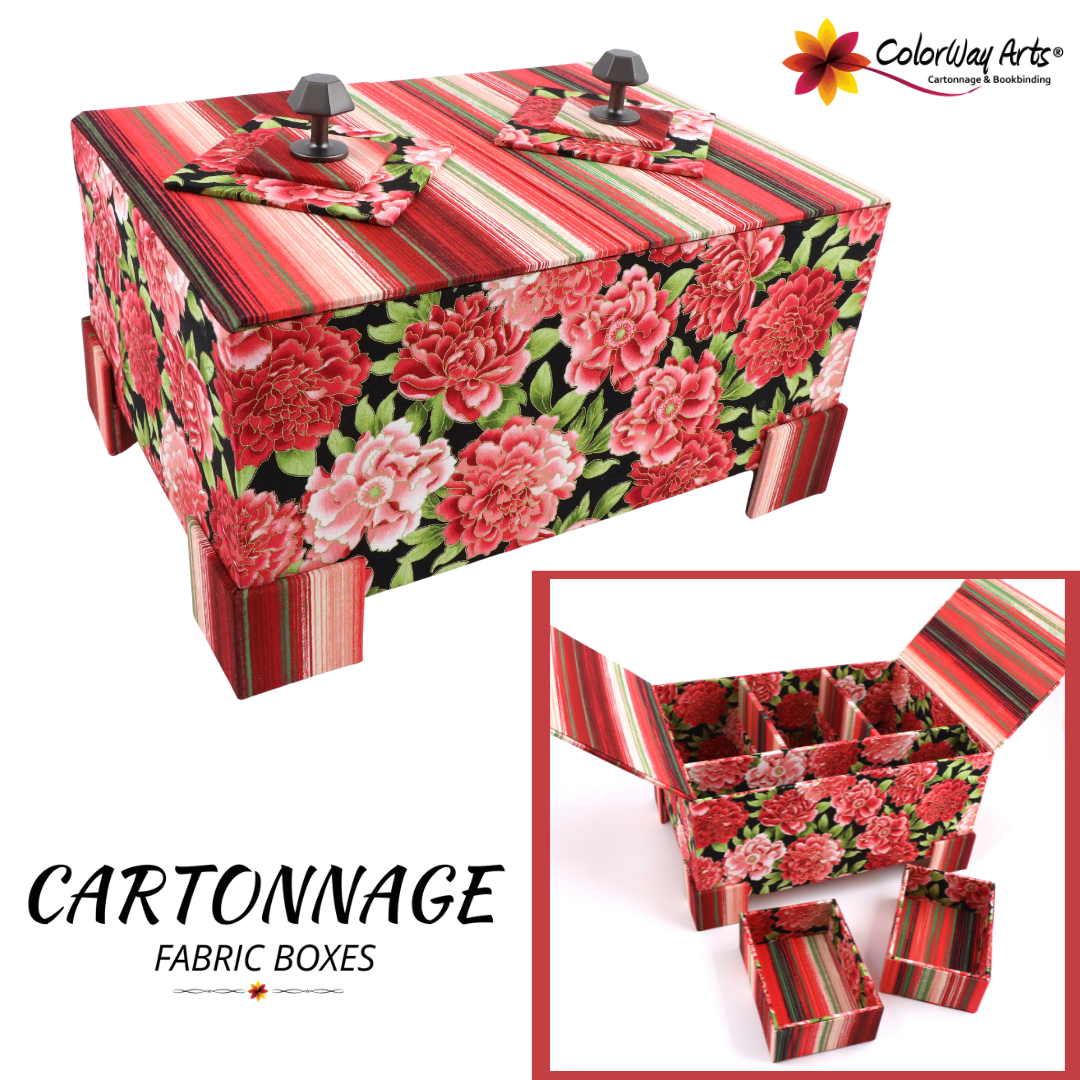 And many more projects, see them all at www.colorwayarts.com/clubprojects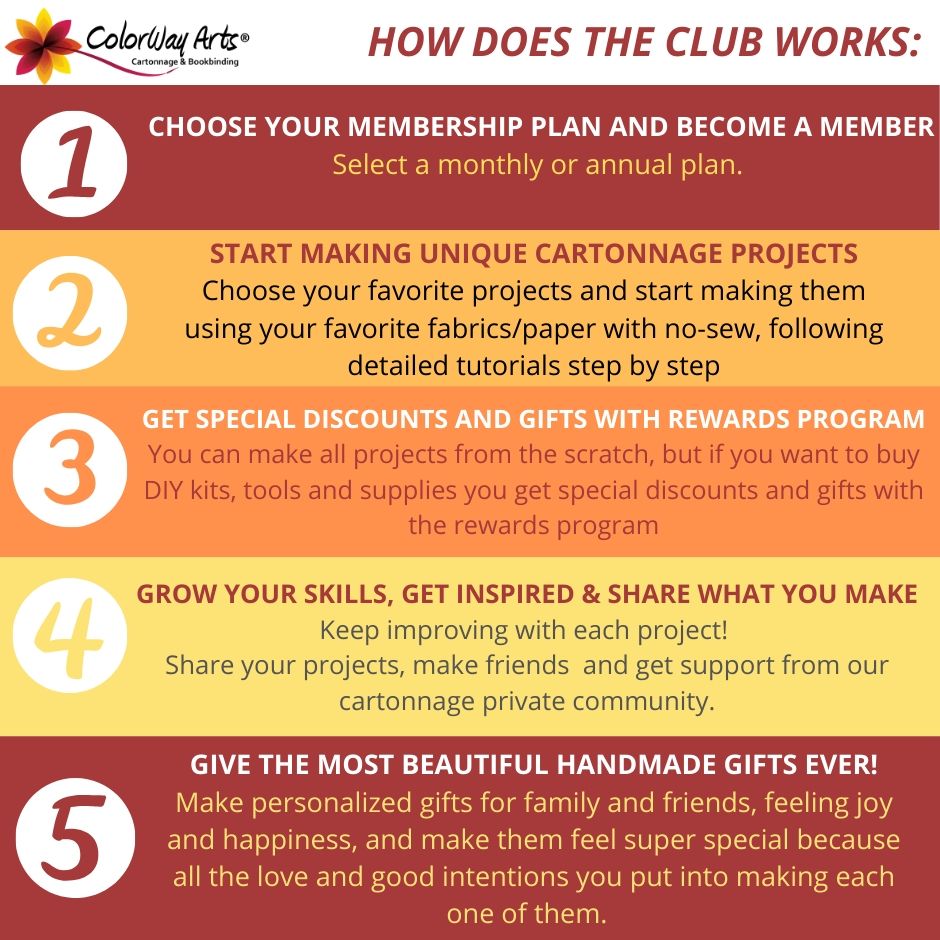 See what MEMBERS are saying and making!
I have done most of the online courses available. The online courses are very well done and, like all of Claudia's products, very detailed. Also, she is available to answer questions if you have them and I really appreciate her quick response. You have access to the free and paid classes and videos at any time. ( There's nothing like taking a Cartonnage course in your jammies—LOL) Marita

Just got home from vacation and went straight to Cartonnage! Couldn't wait to make the new desk organizer!! The hardest thing to do.... was to figure out what fabric to use😆. Following Claudia class on line, it was SO MUCH FUN AND EASY TO DO! I just LOVE it. Vicki

Darlene: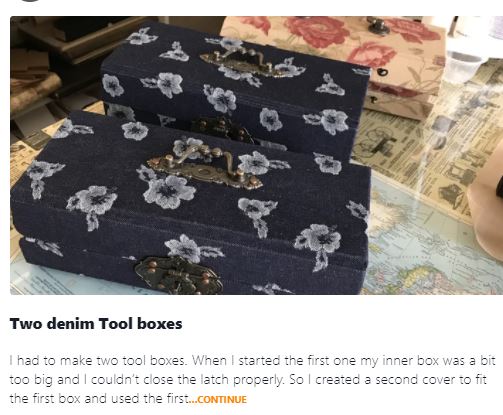 Using Claudia's extremely helpful worksheets, I designed a box, cut the chipboard and covered it with pretty paper. I needed something to hold my paper crafting dies so that I could easily flip through them to find what I wanted. The solution was cartonnage. Joyce

Rochelle:
Claudia's worksheet is very helpful ! and that's the 1st time I see a teacher sharing so much her tips. I tried with empiric method, I will say, and had a lot of bad tries. But try, retry and still try ... If I had Claudia's explanations, I would have saved a lot of chipboard and time! Claire

Laurie: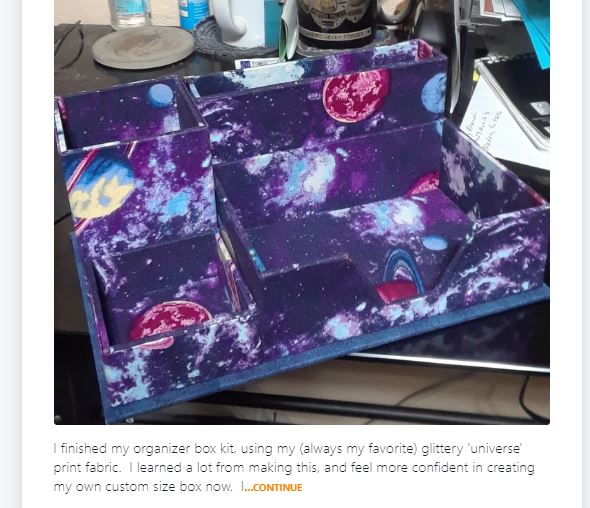 Claudia does an excellent job of describing the process of Cartonnage. The videos are easy to follow and Claudia explains each step in great detail. You can rewind and fast forward to do the work at your own pace. Claudia will answer any of your questions that come up. Cartonnage does not require any specialized tools but the toolkit makes things easier. The kits will save you time because all the paper is already cut out. But you can cut the paper out yourself too. Cartonnage is fun and not difficult to learn! I would recommend these videos for anyone interested in learning about Cartonnage. Betsy

Cindy: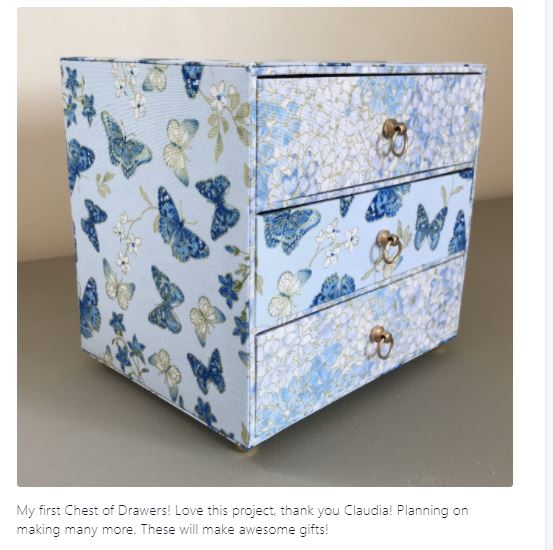 I just finished my Cartonnage small box project, using Claudia's video tutorials and tools. The course was fun and included easy to follow lessons that were broken up into sections that made construction simple. Claudia explains everything, including materials required, how to's that are easy to follow and replicate, and clear and concise videos that show you what you need to do to complete the project. Using Claudia's spacer tool and corner miter tool takes all the guess work out of cutting and placement of pieces for perfect corners and spacing. Cartonnage is a great way to use up fat quarters and scraps that you have in your stash! The result is a wonderful piece of art that you can enjoy yourself or give as a cherished gift! Vicki
Joyce: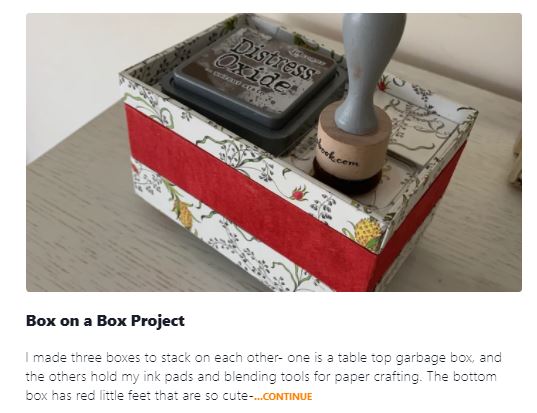 I am not a skilled crafter, but Claudia's online classes made me feel like one! I found the instructions were detailed yet clear and simple to follow. It was fun. I am delighted with the results. It is particularly important for me as a visual learner to see the instructions and then follow with her demonstrations. I could follow and complete each process with ease and confidence step by step. Her attention to detail is valuable in the processes. Cheri
Debbie: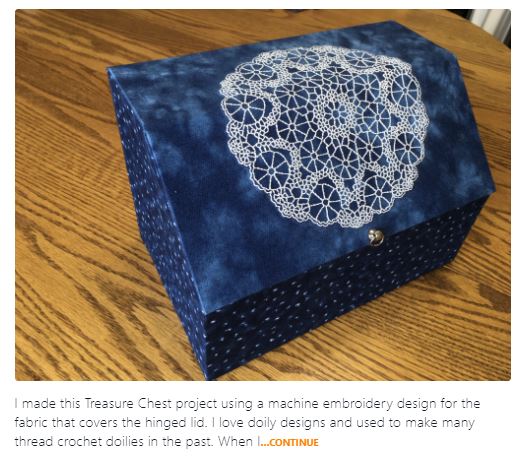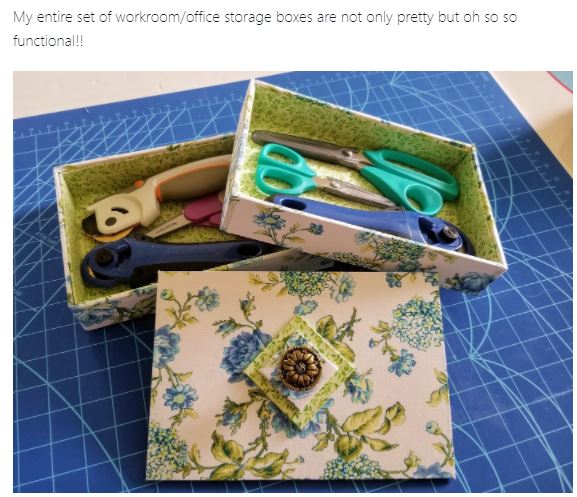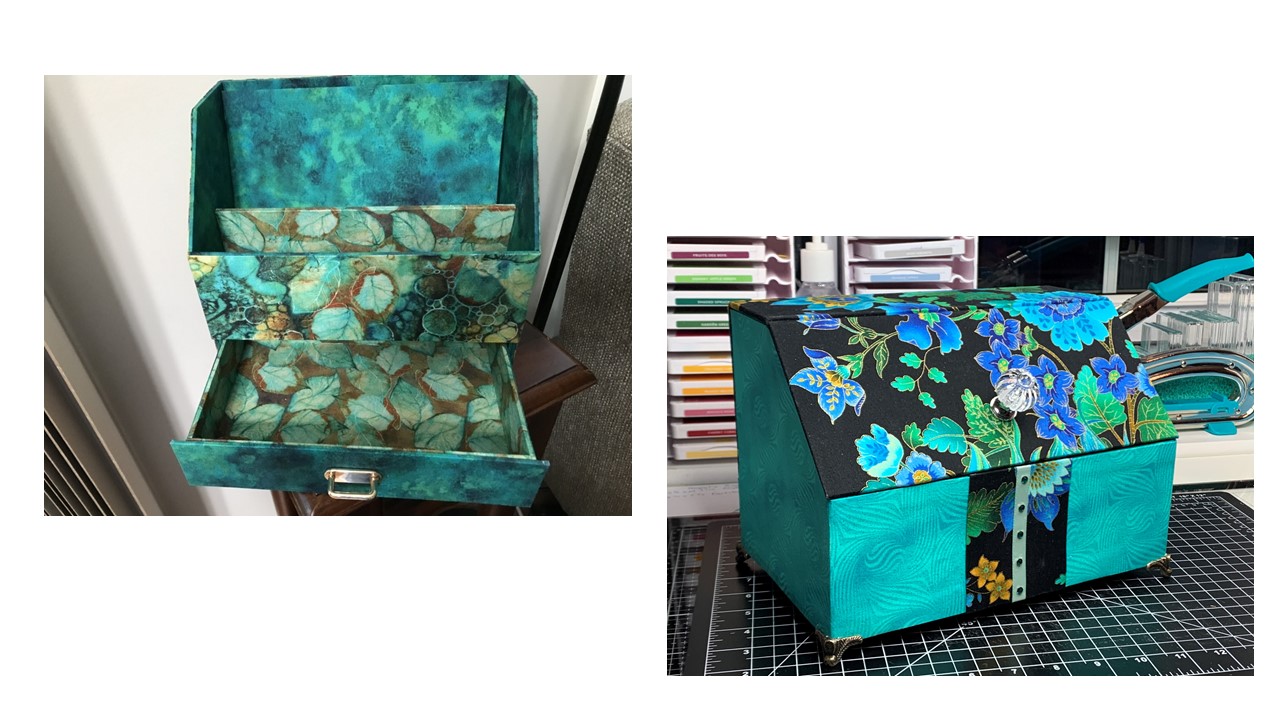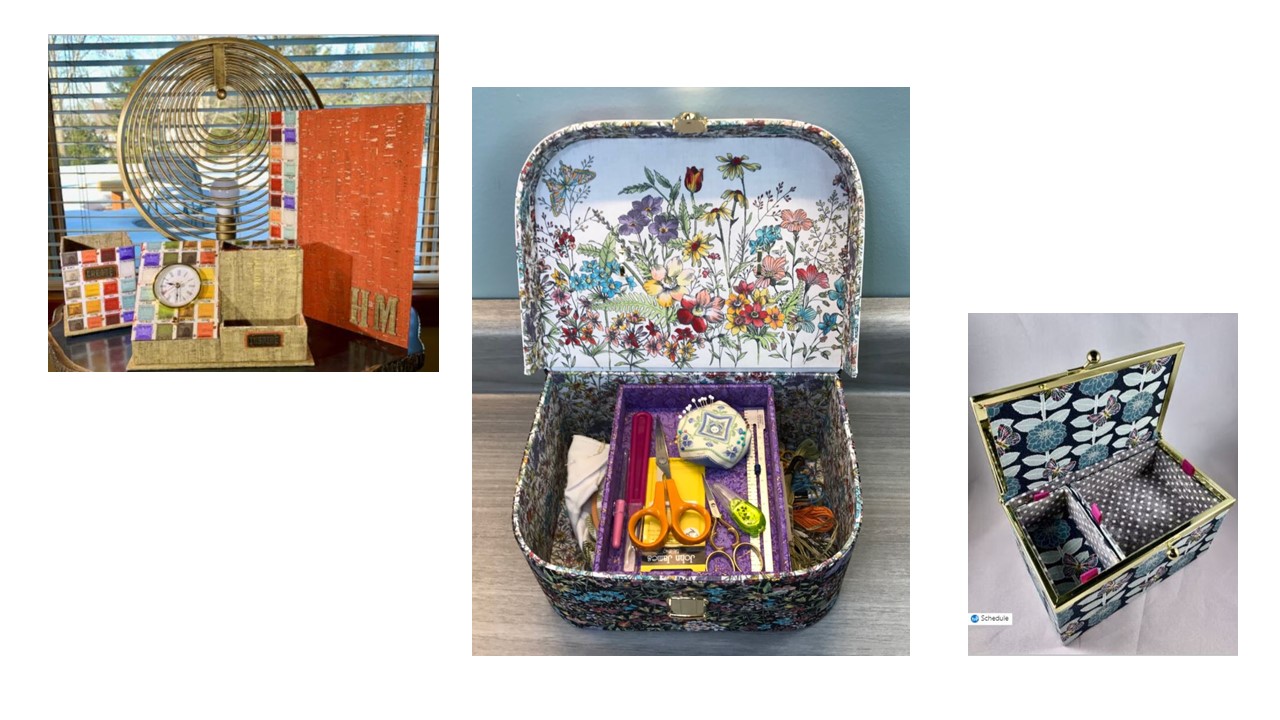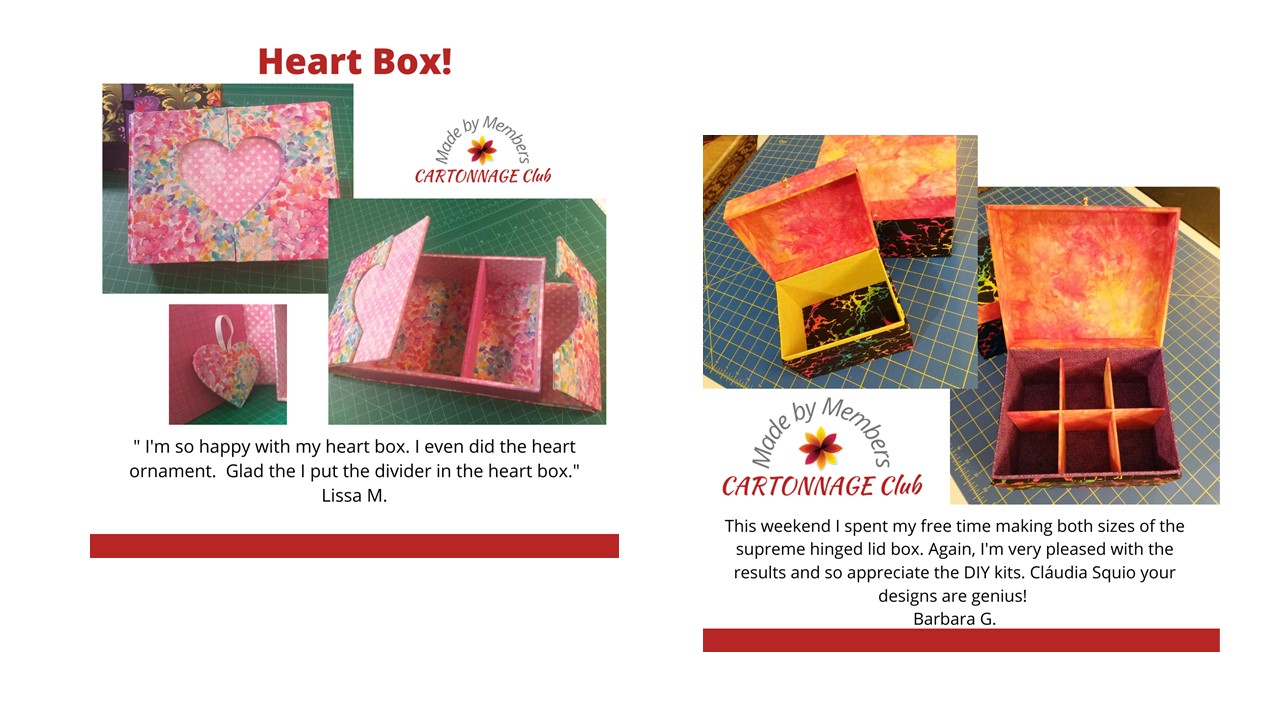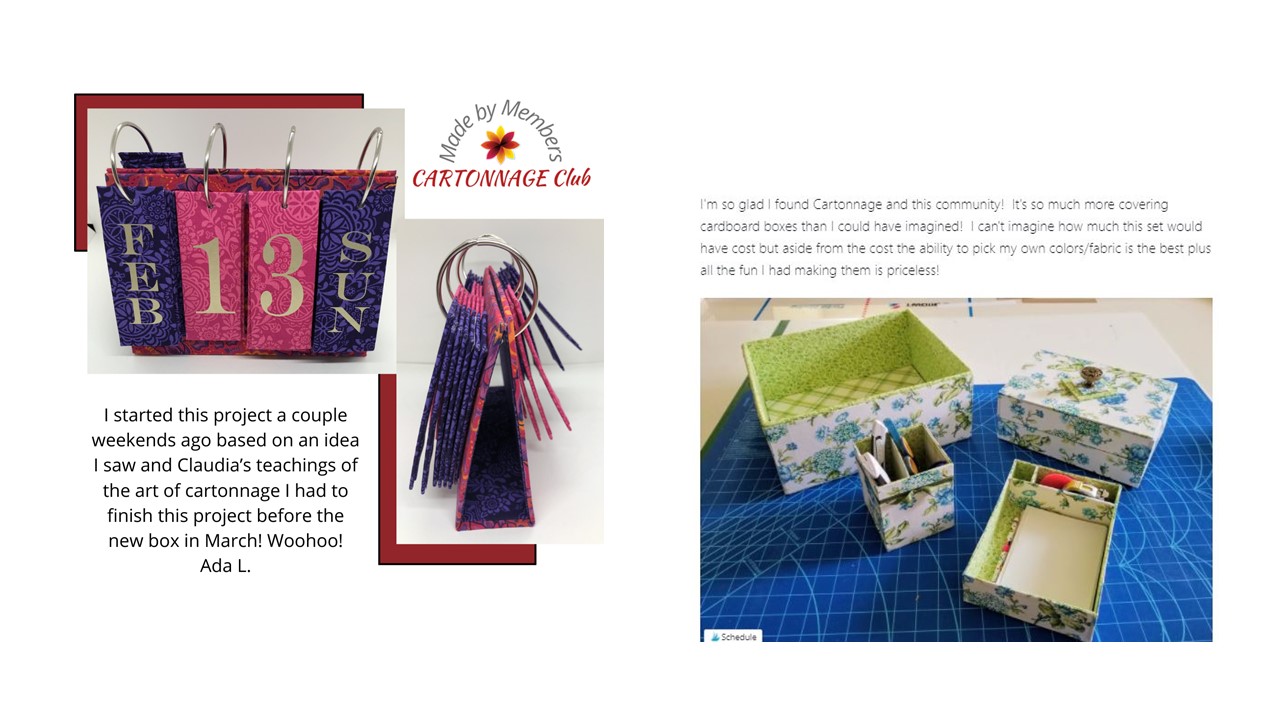 TO SEE MORE PROJECTS MADE BY MEMBERS CHECK THIS PAGE: https://www.colorwayarts.com/pages/members-gallery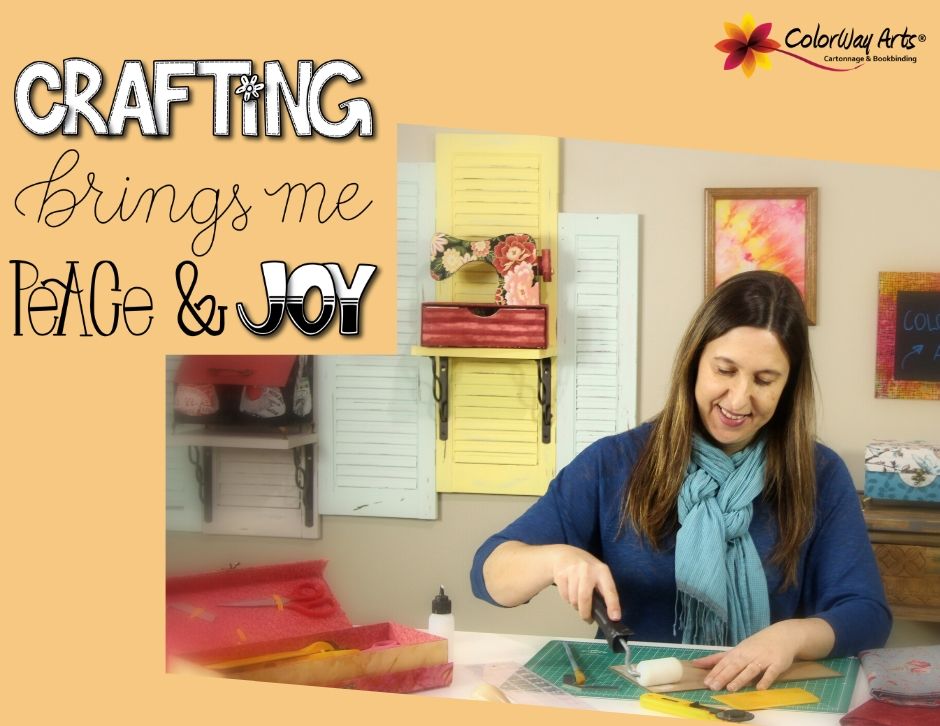 Your Instructor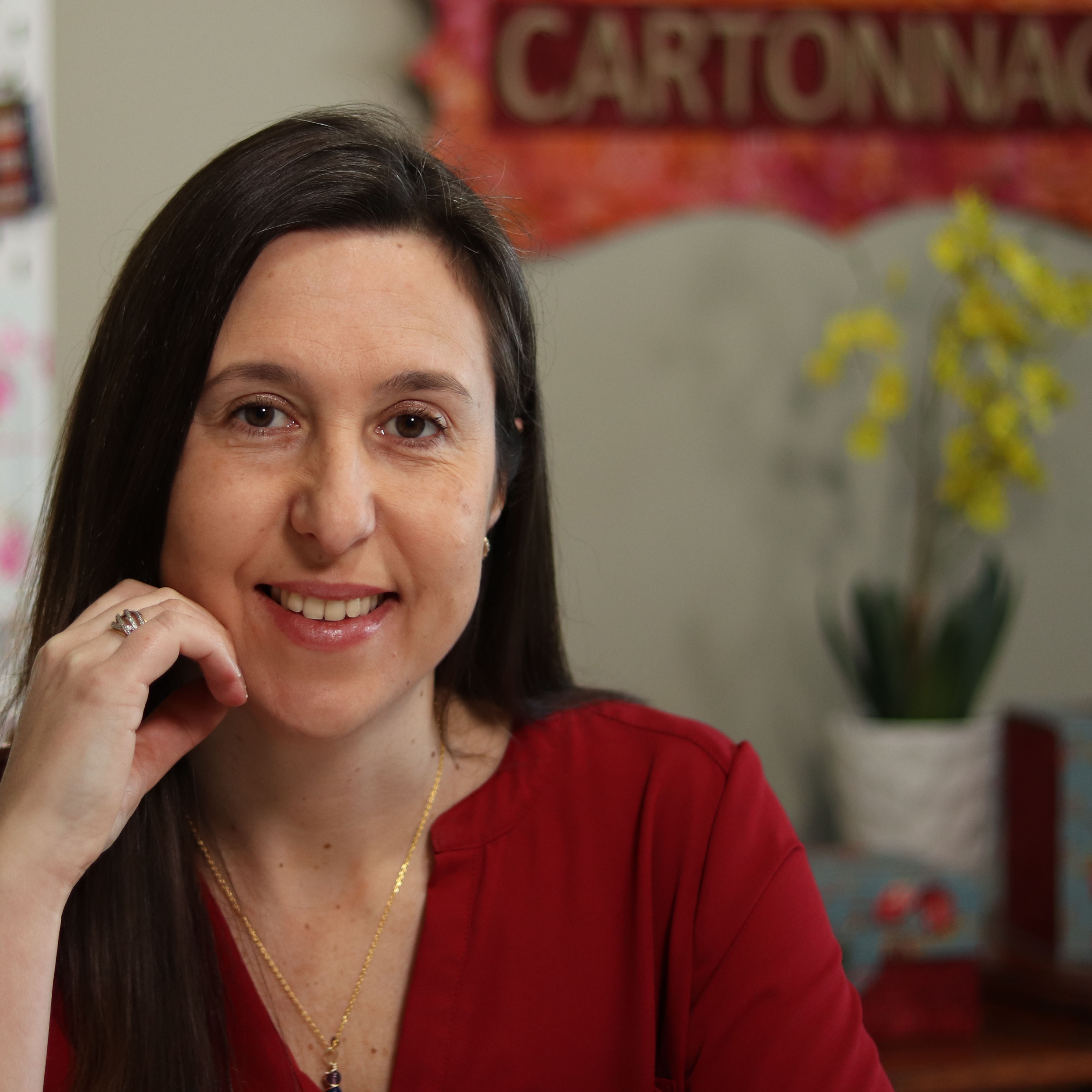 I'm Claudia Squio a Brazilian-American artist living in Michigan and focusing on cartonnage, that is a traditional art of making boxes covered with fabric or paper. I design fabric boxes and cases and teach this amazing technique at quilt stores, quilt guilds and also through my online cartonnage school. I have authored the book "Cartonnage Basics & Beyond – The complete guide to make fabric boxes". Besides creating the pieces and teaching I also develop some DIY kits and tools that can be used for my students to have fun, feel the relaxing power of crafting and facilitate the process of fabric box making.
Courses Included with Purchase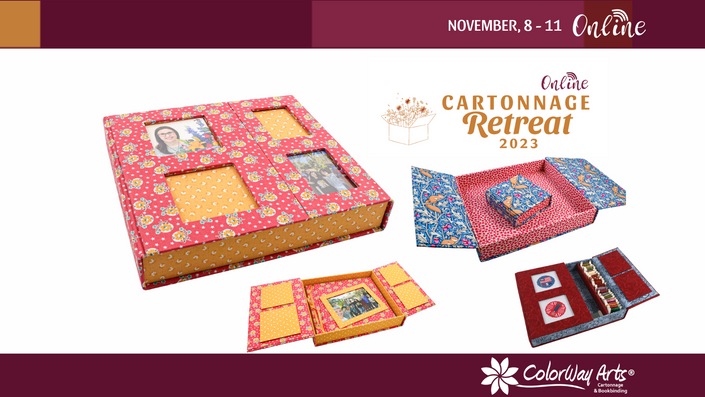 ONLINE CARTONNAGE RETREAT 2023
Making a multi purpose fabric box with magnetic closure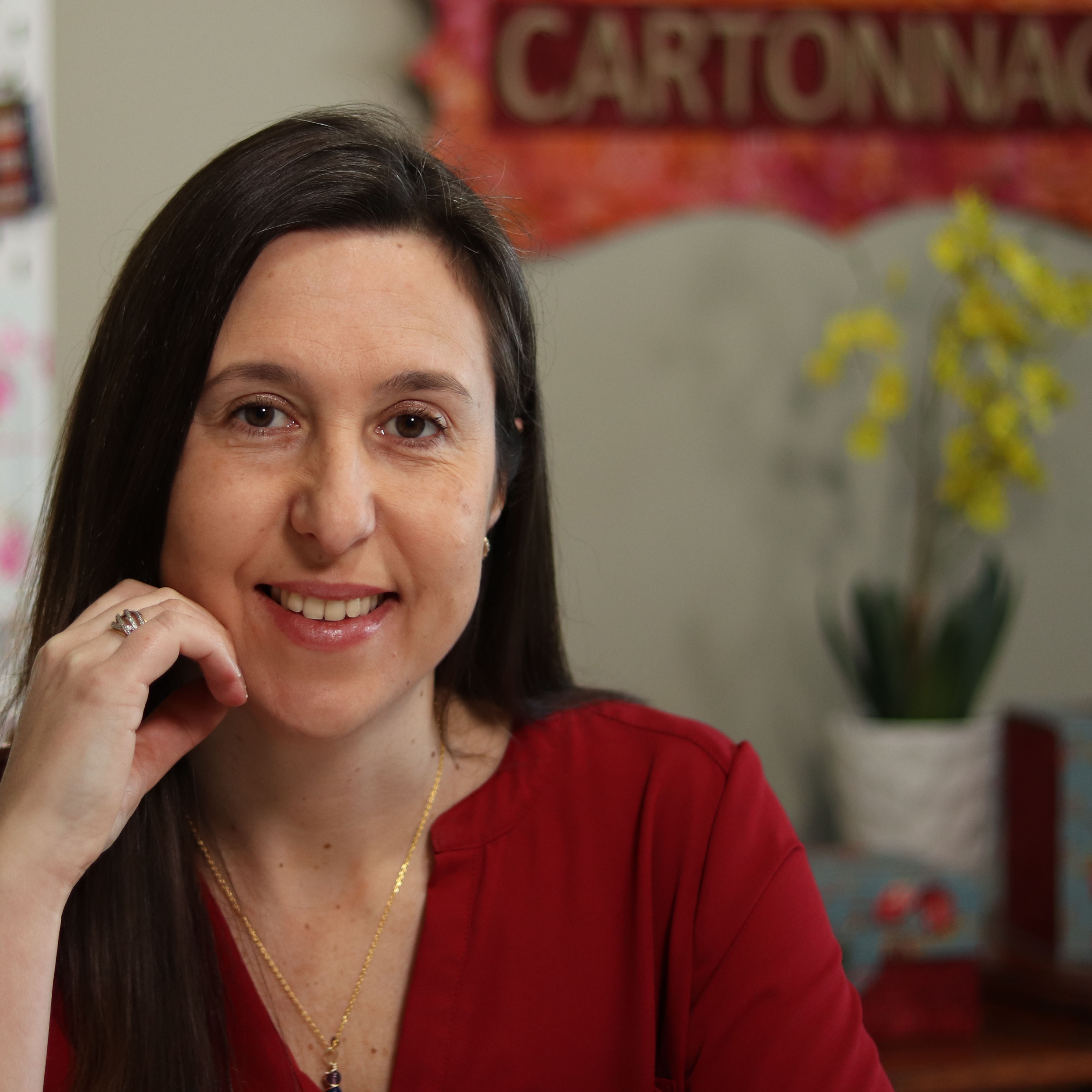 $55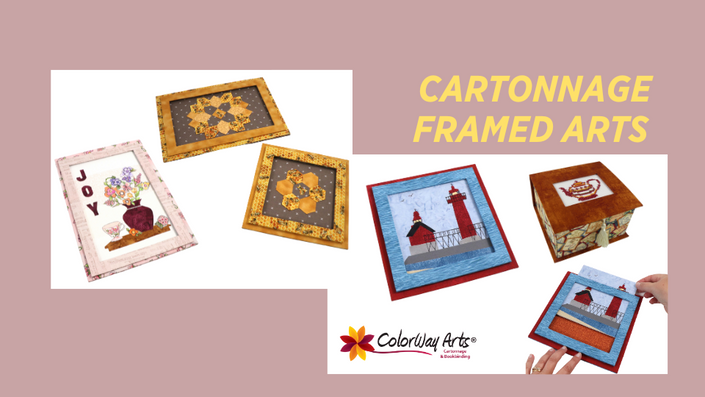 Cartonnage Framed Arts
Make fabric frames to show up your arts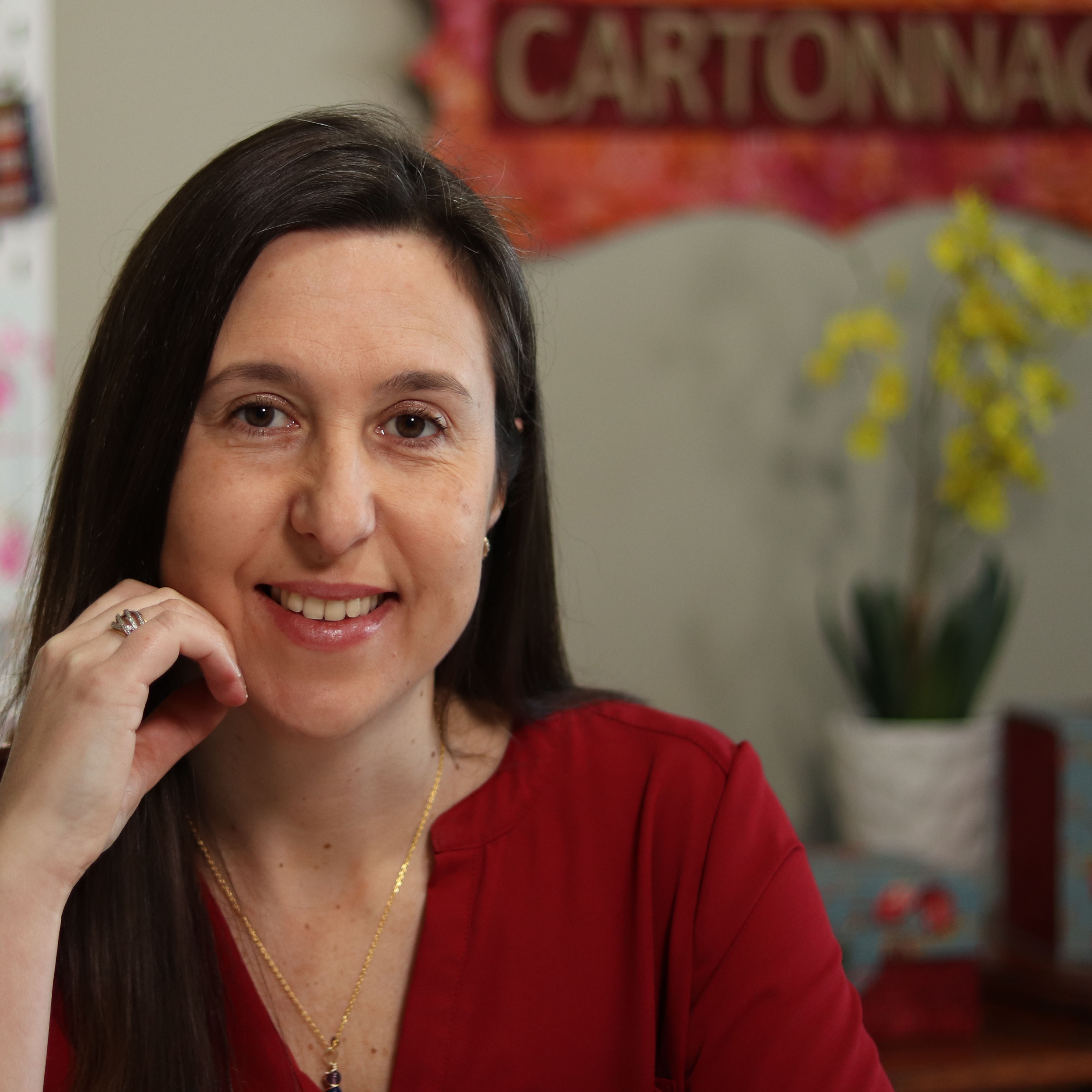 $45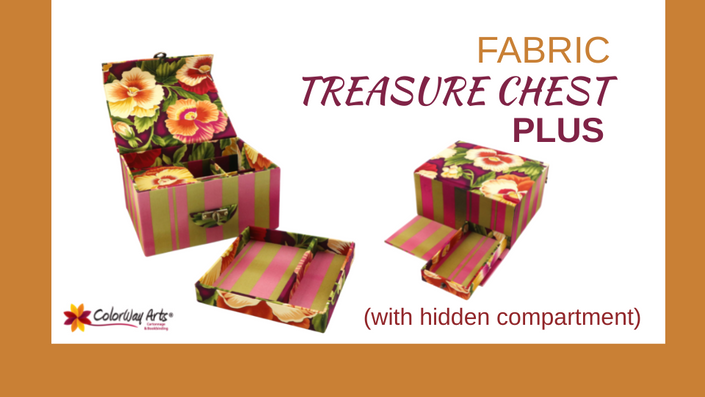 Fabric Treasure Chest Plus
With Hidden Compartment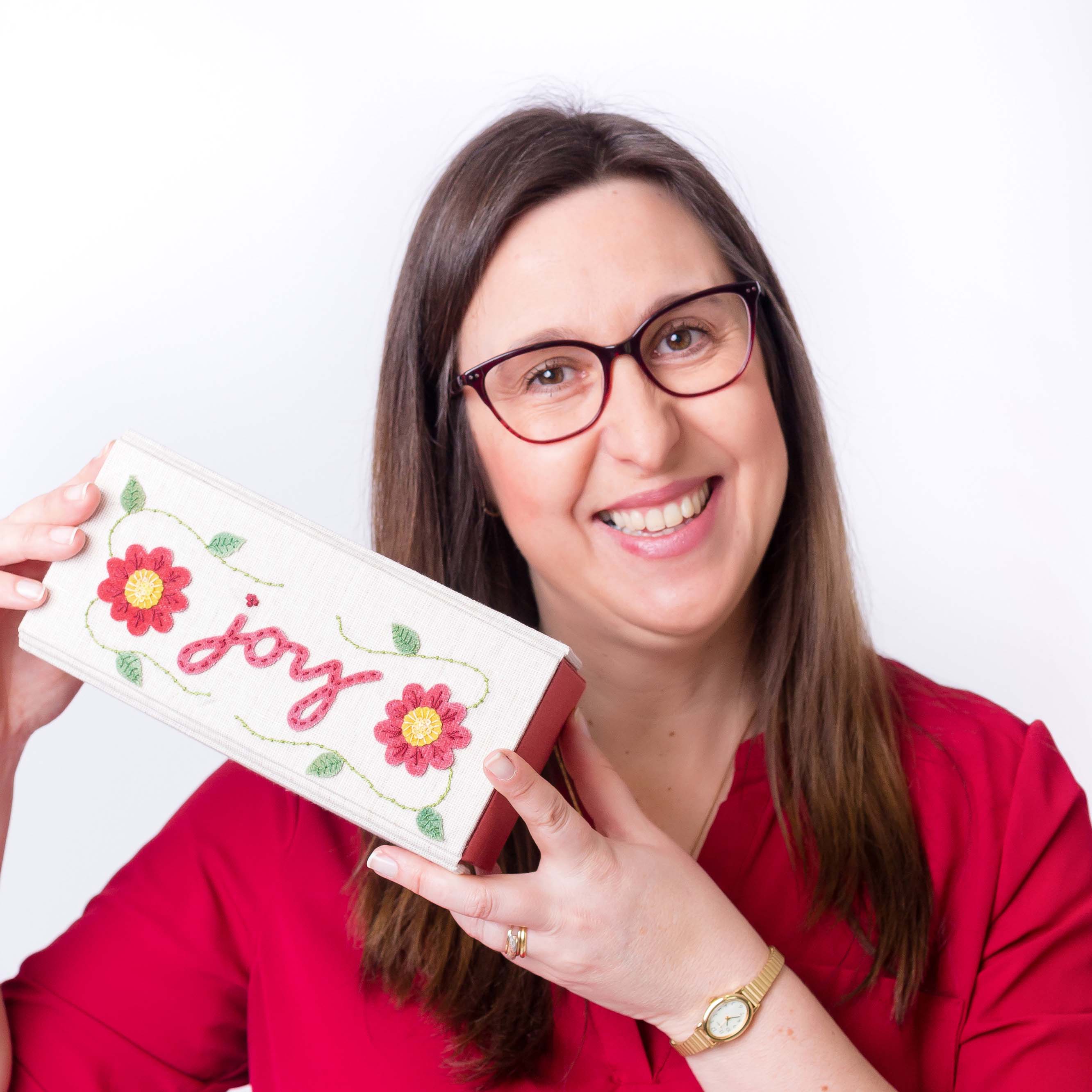 $63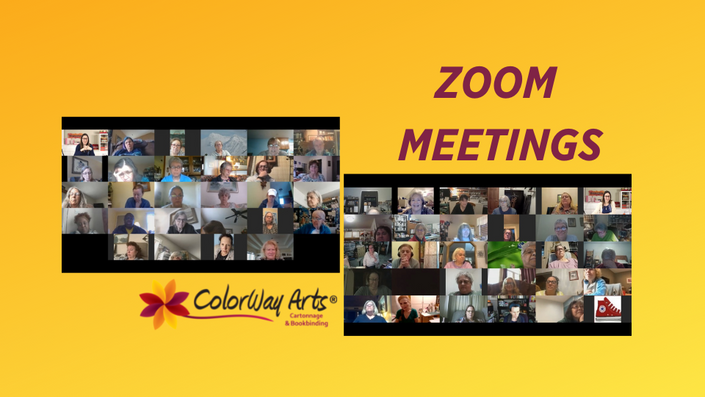 Zoom meetings
Link and replays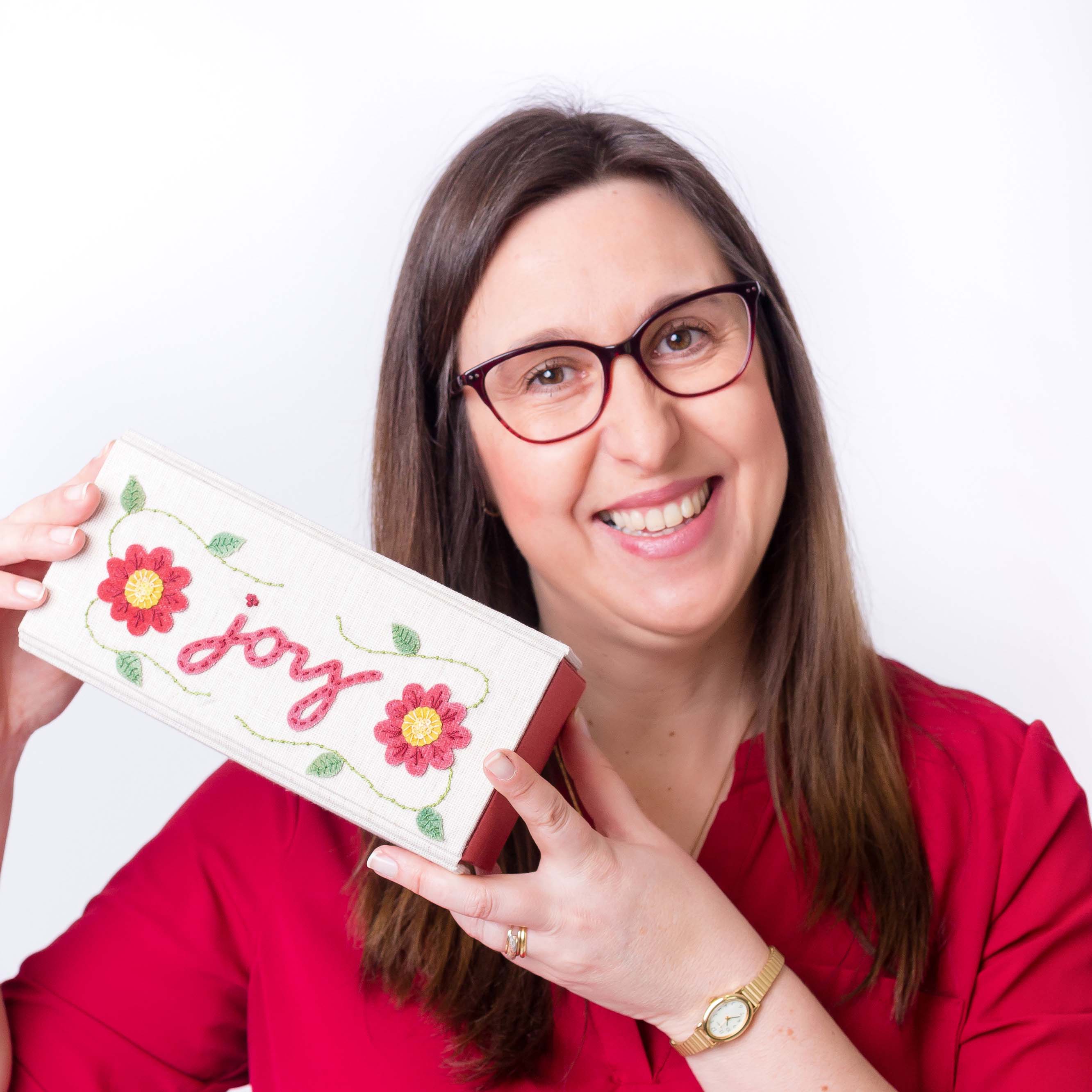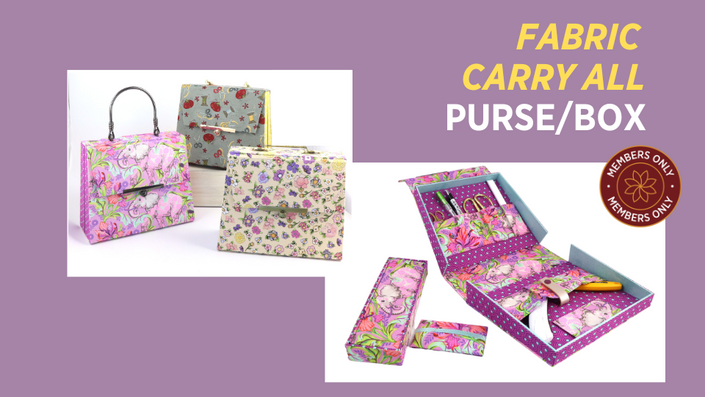 Cartonnage Fabric Carry All Purse_Box
Make this beautiful case to fit your needs and carry your supplies around!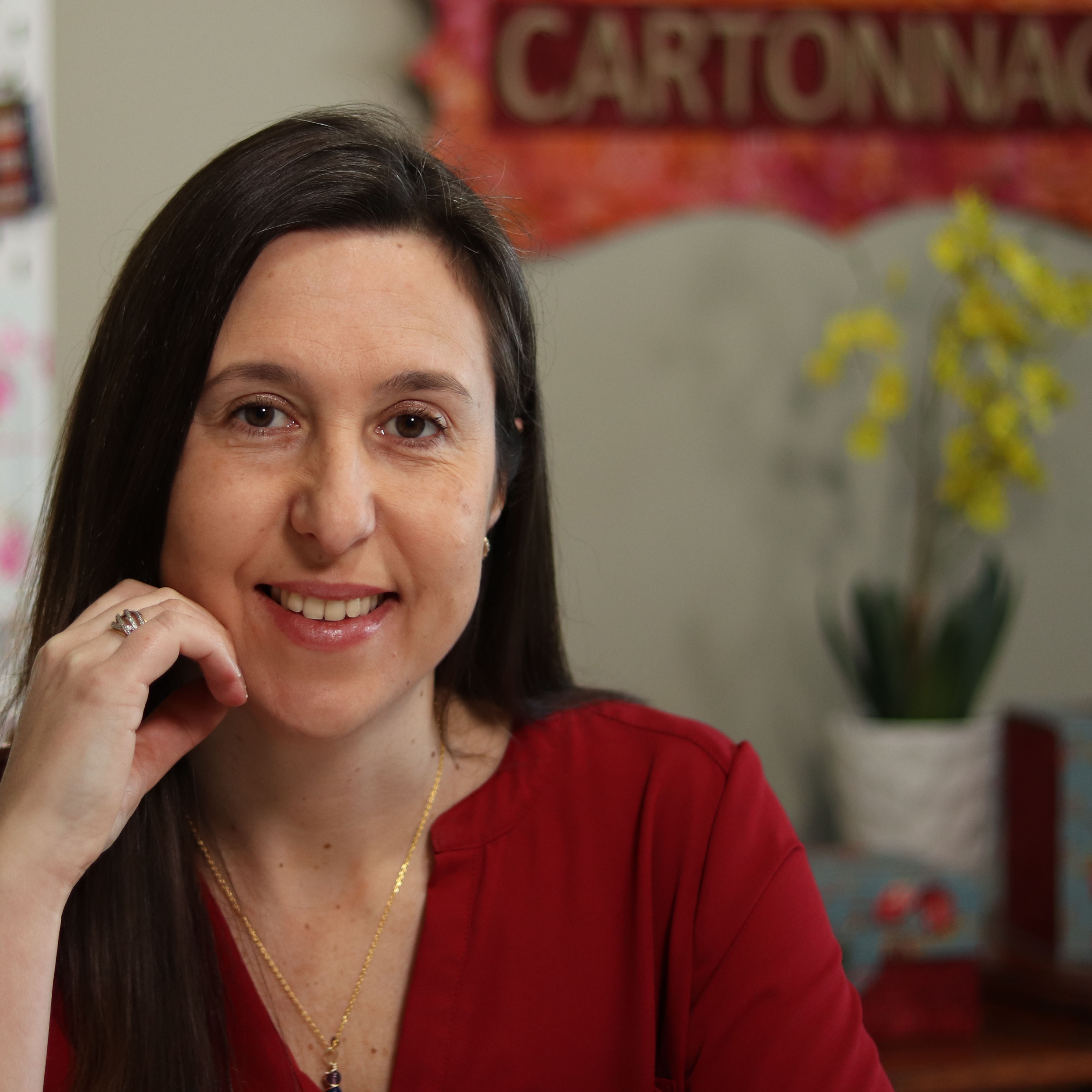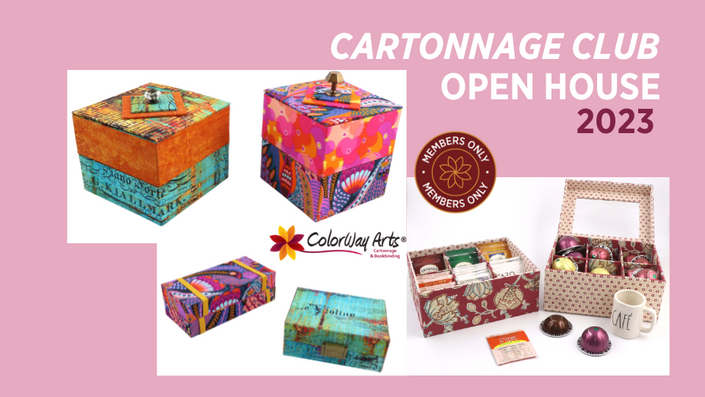 CARTONNAGE CLUB OPEN HOUSE 2023 - MEMBER'S ONLY
Let's make beautiful fabric boxes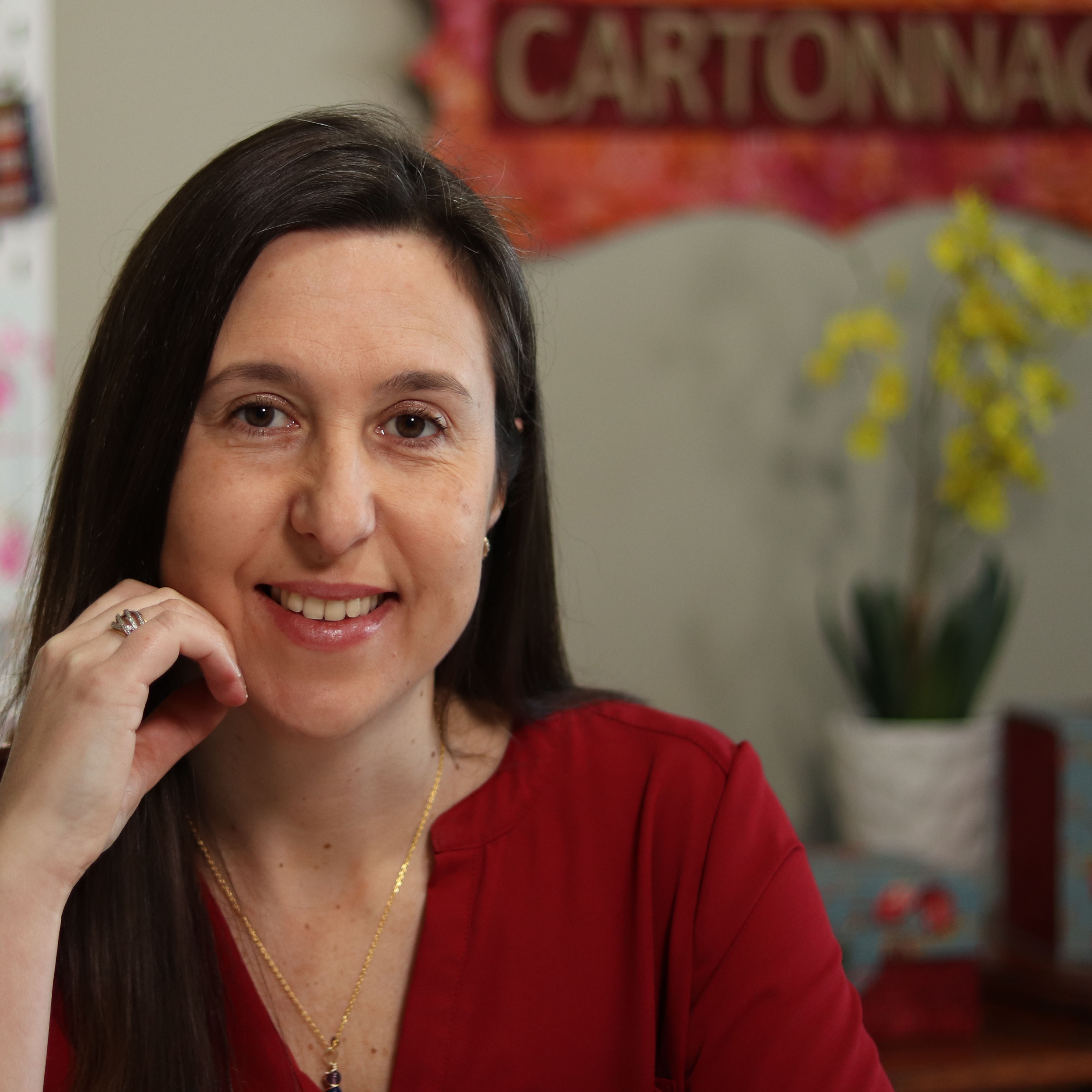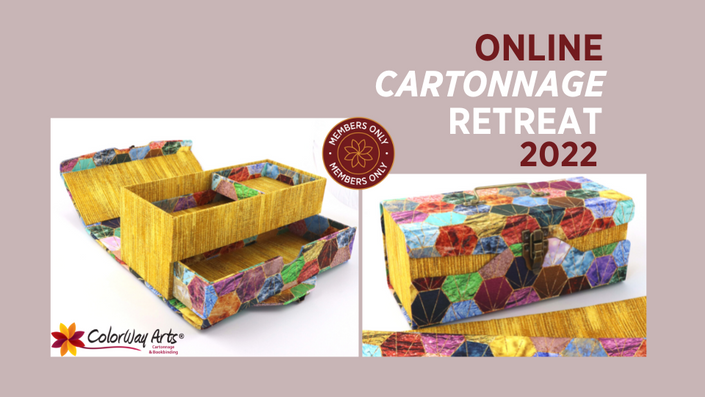 ONLINE CARTONNAGE RETREAT 2022 (members only)
Let's make the Double Fabric Tool box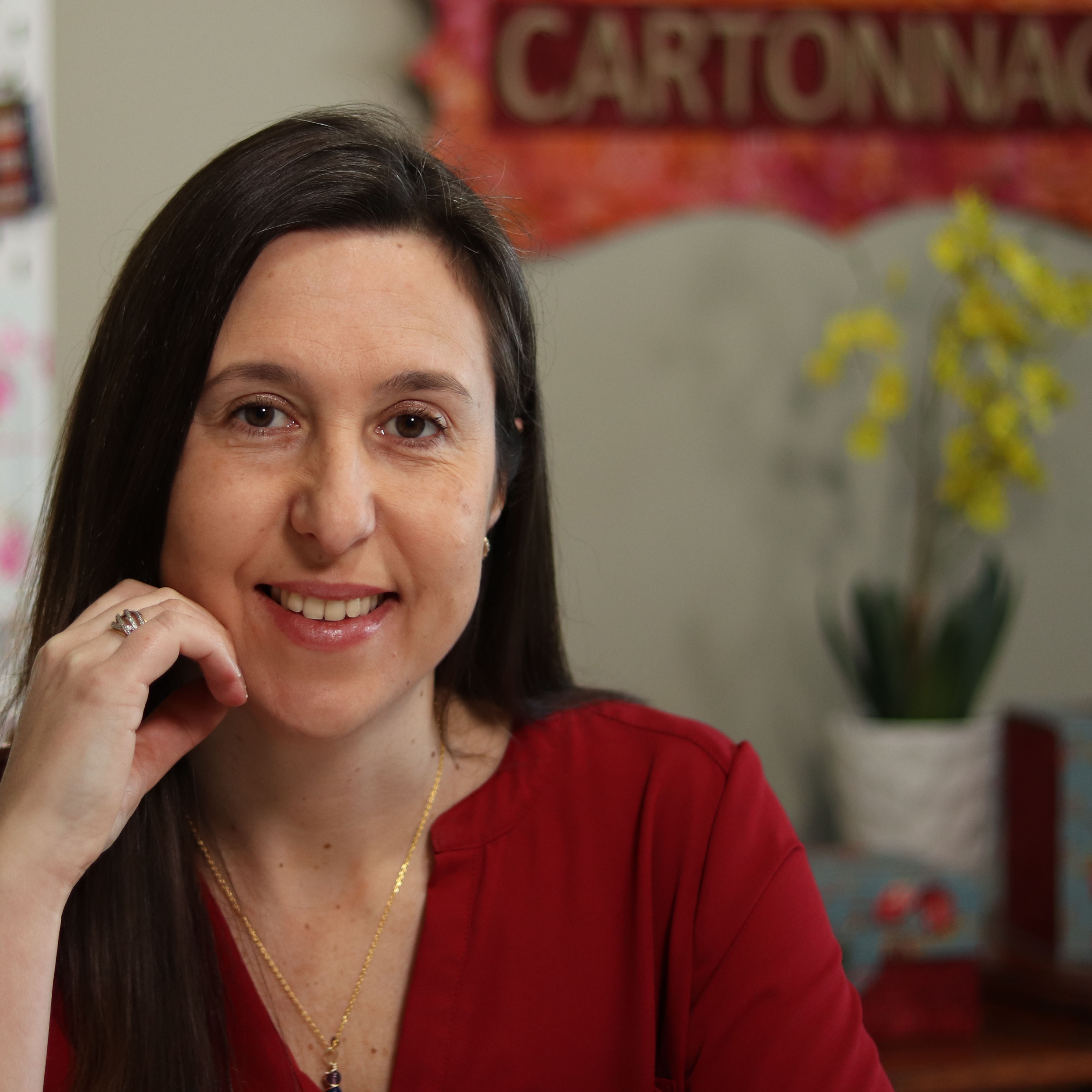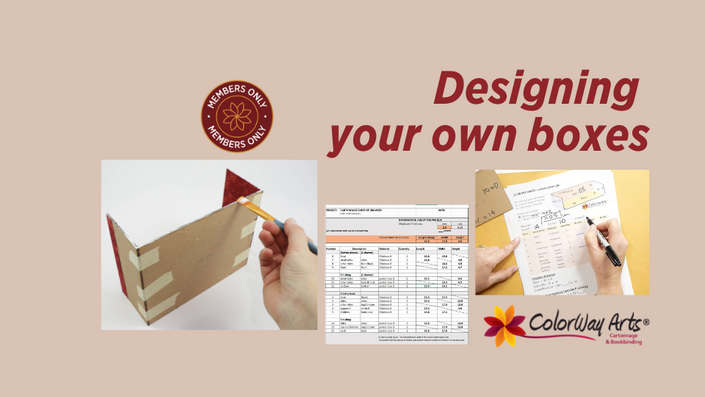 DESIGNING YOUR CARTONNAGE BOXES
Have even more fun designing and making the boxes the size you want!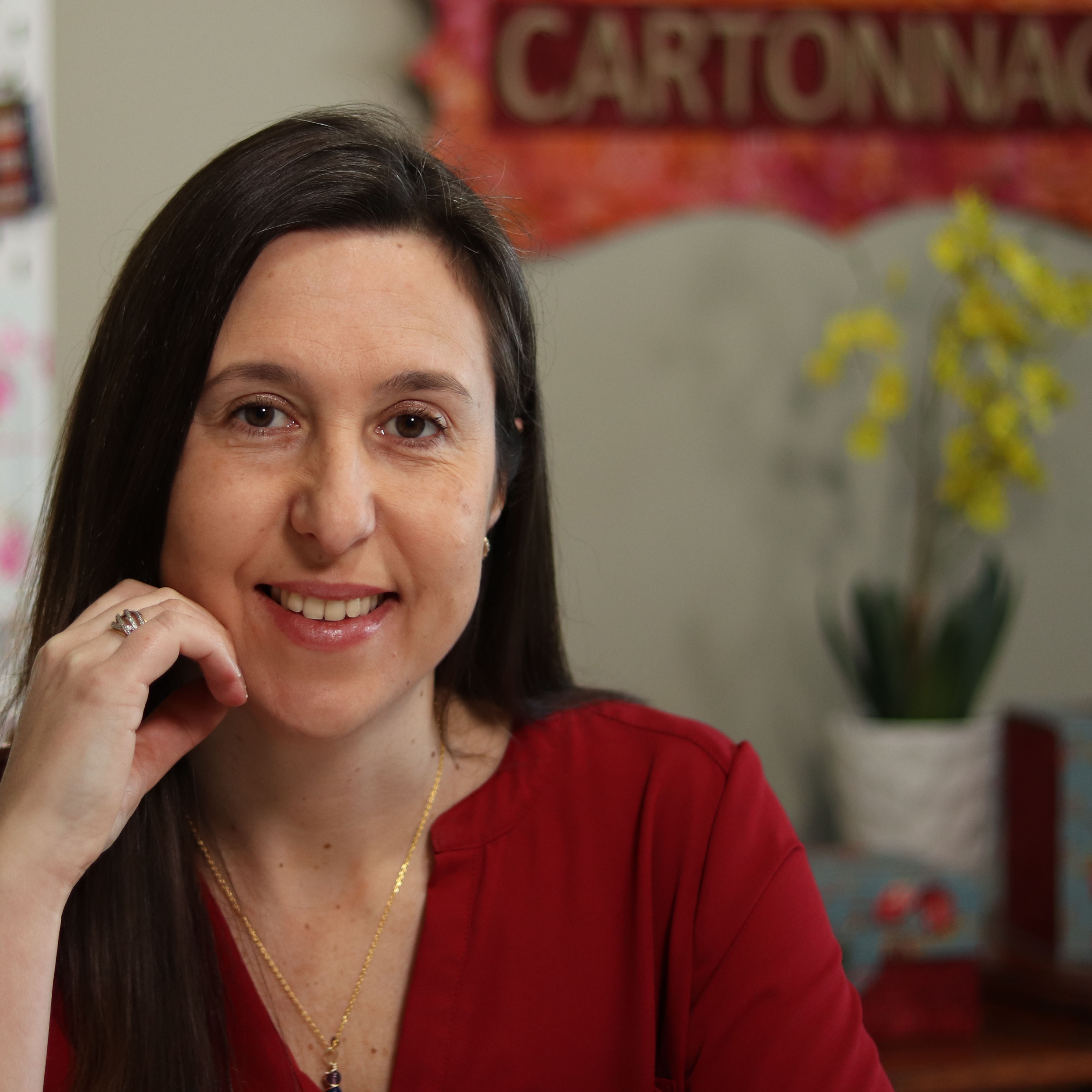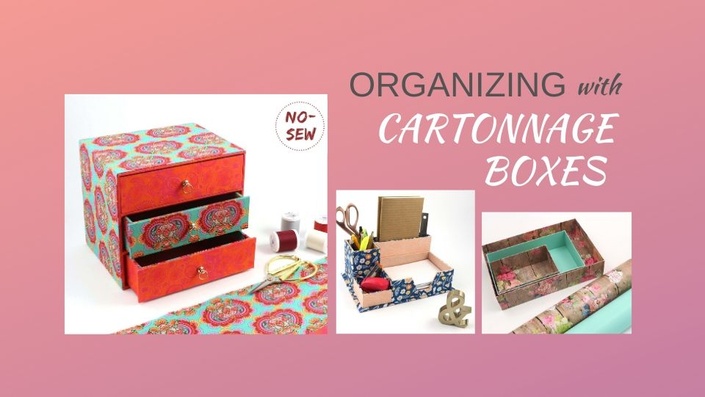 Organizing with cartonnage boxes
Make unique cartonnage boxes to organize with beauty!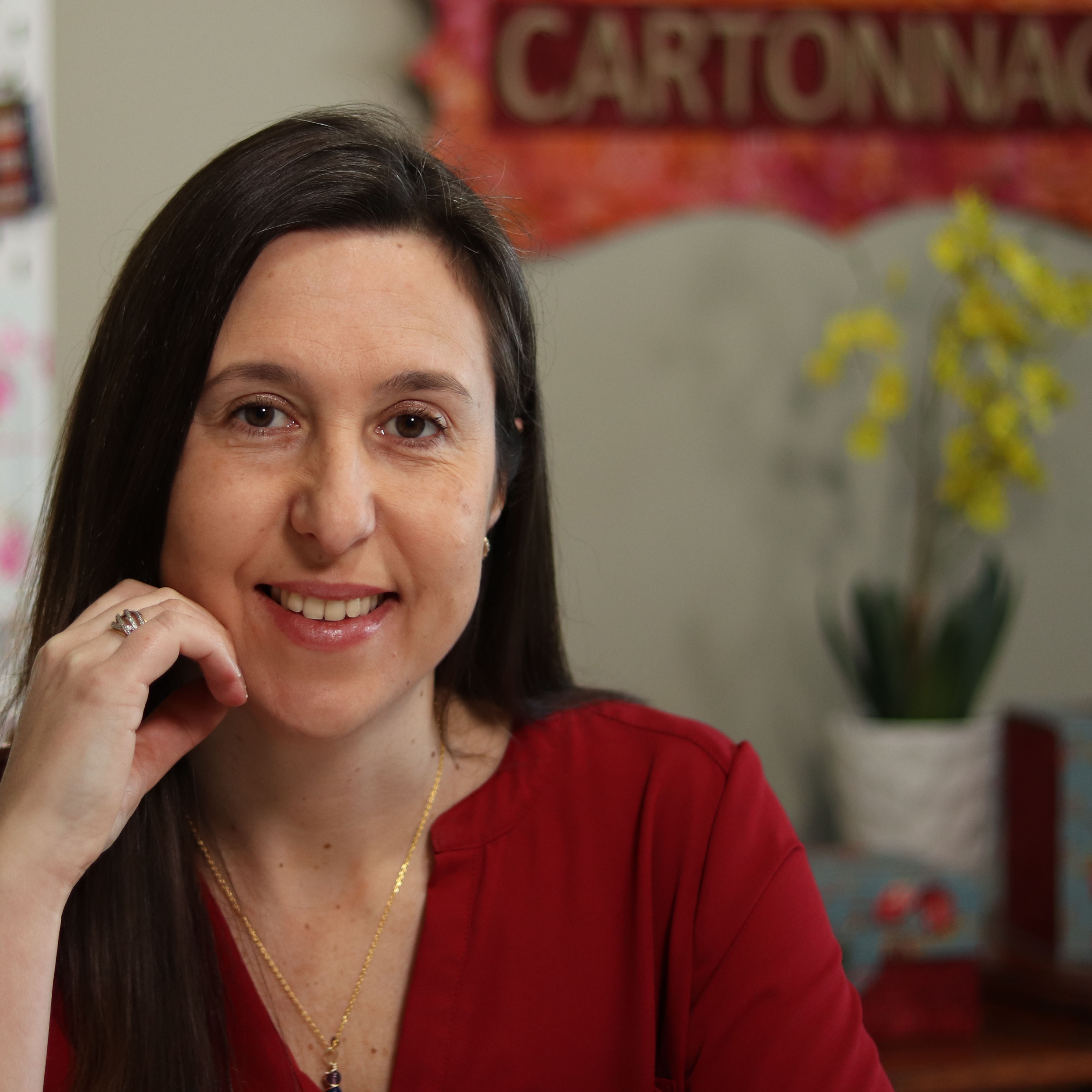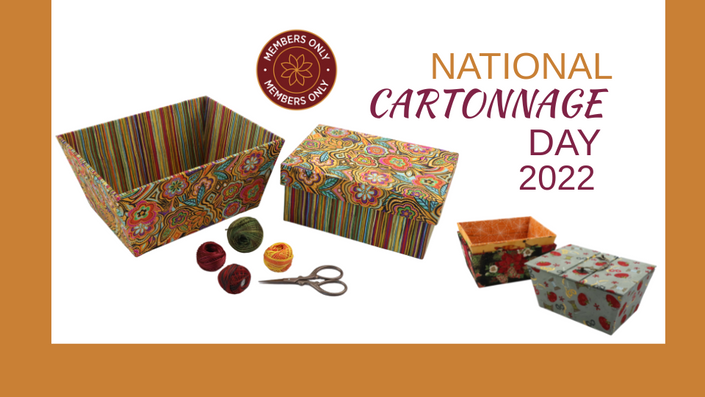 National Cartonnage Day 2022 - members only
Let's have fun making gift baskets and lidded boxes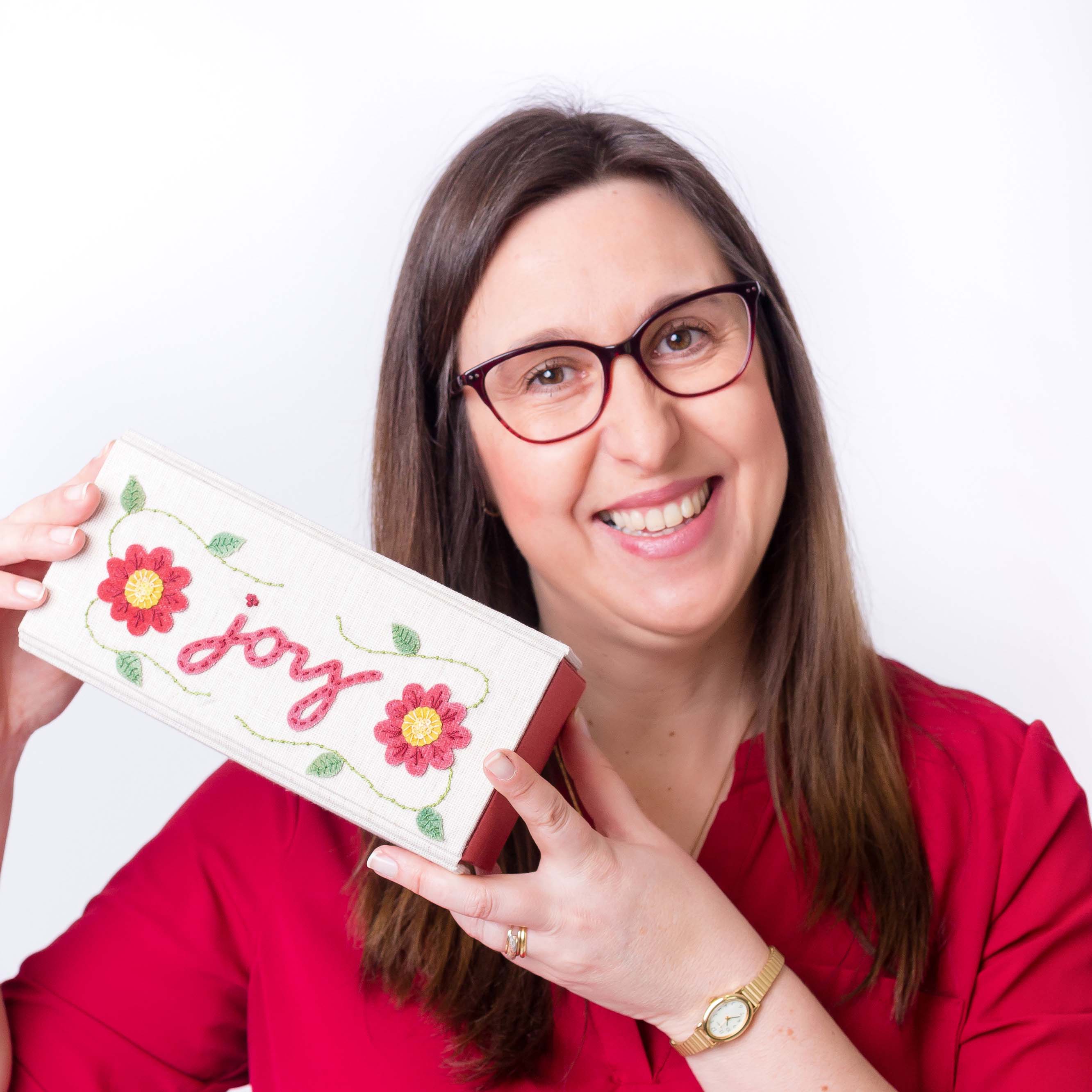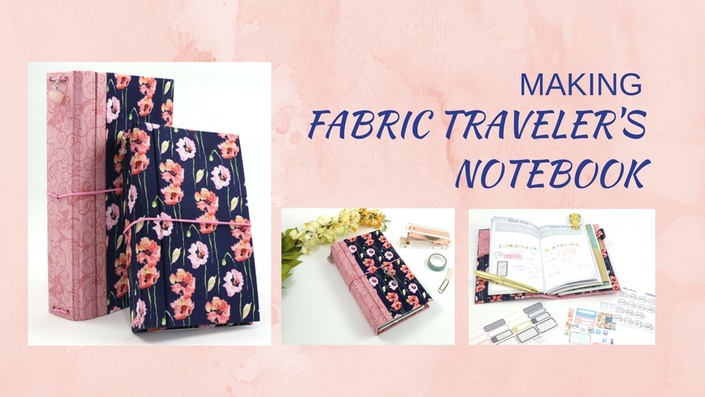 Making fabric traveler's notebook (TN)
Learn how to make beautiful and functional fabric traveler's notebook (TN) - hardcover with NO sewing!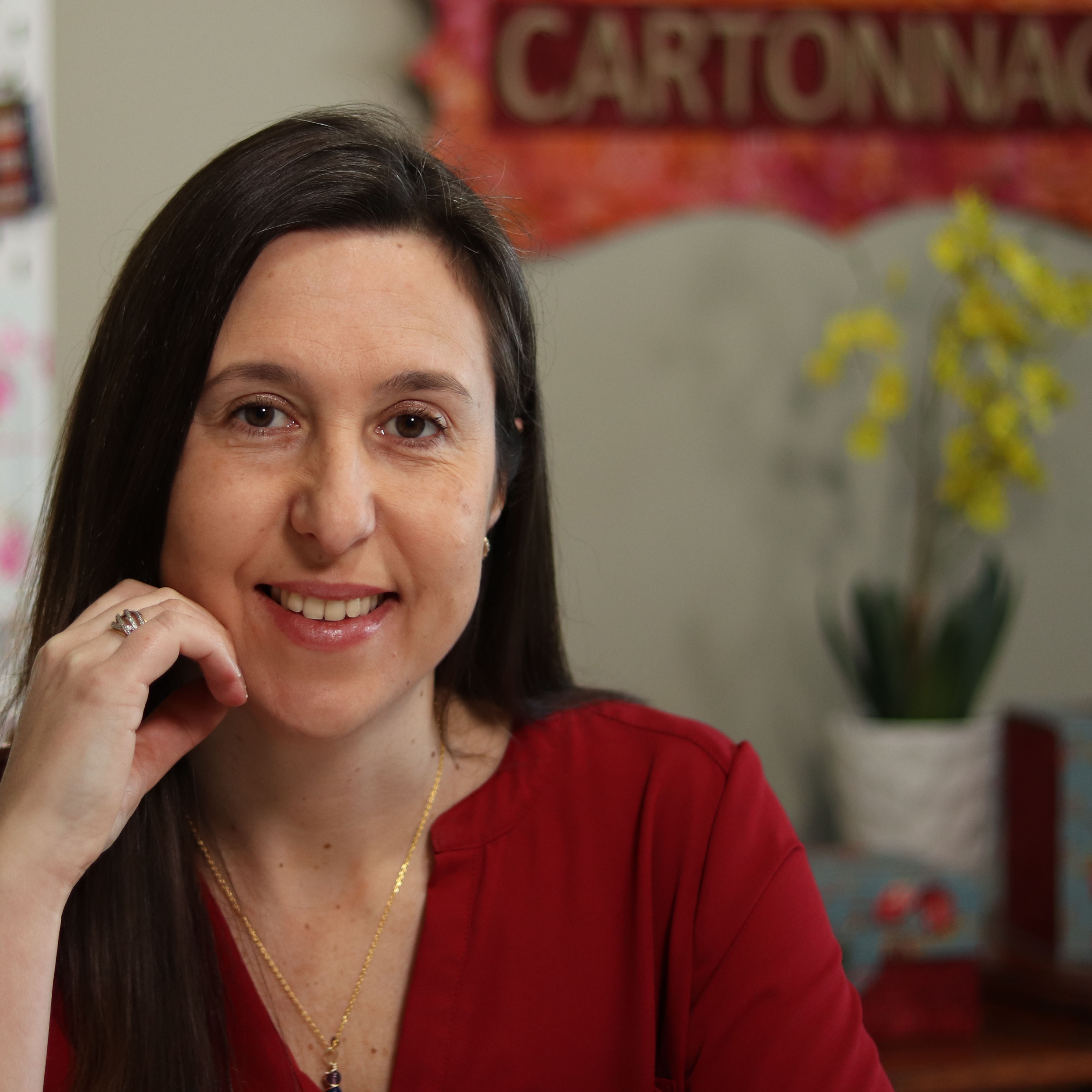 $29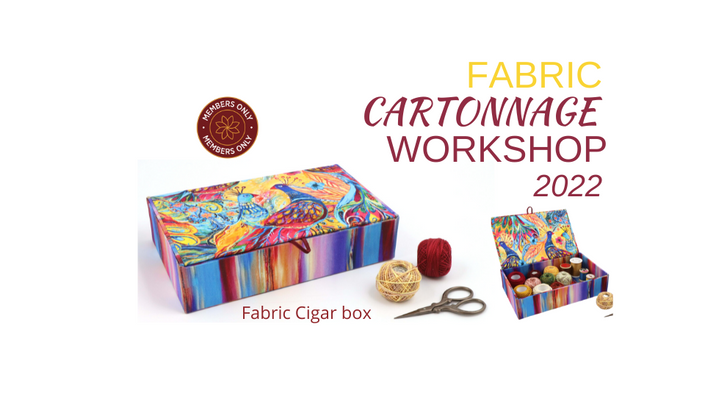 FABRIC CARTONNAGE WORKSHOP 2022 - members only
Let's make the beautiful fabric cigar box with NO-SEW using Cartonnage technique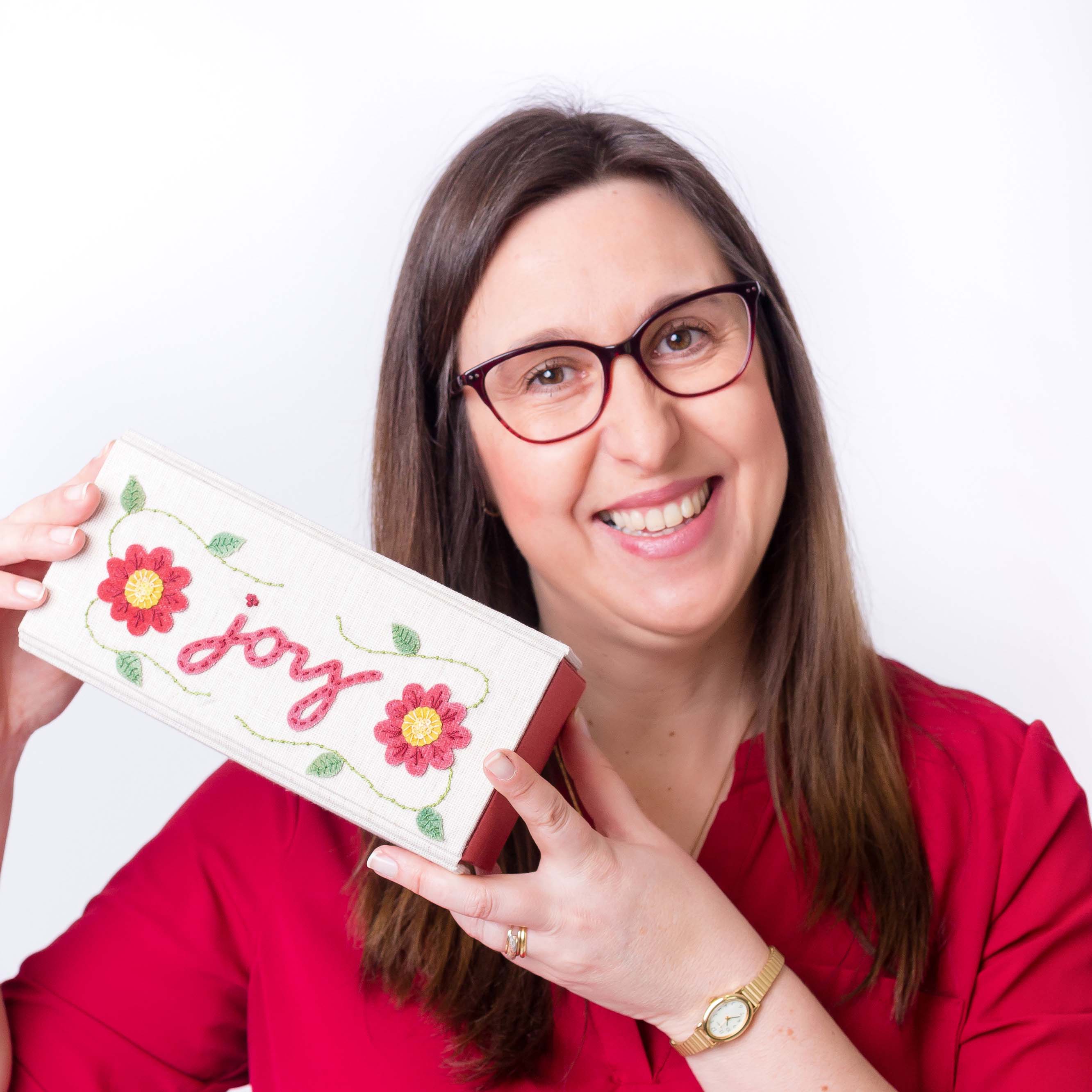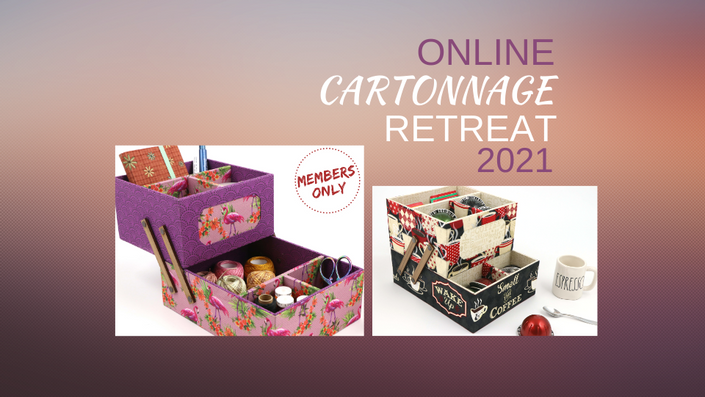 ONLINE CARTONNAGE RETREAT 2021 (members only)
Create a beautiful and functional fabric cantilever organizer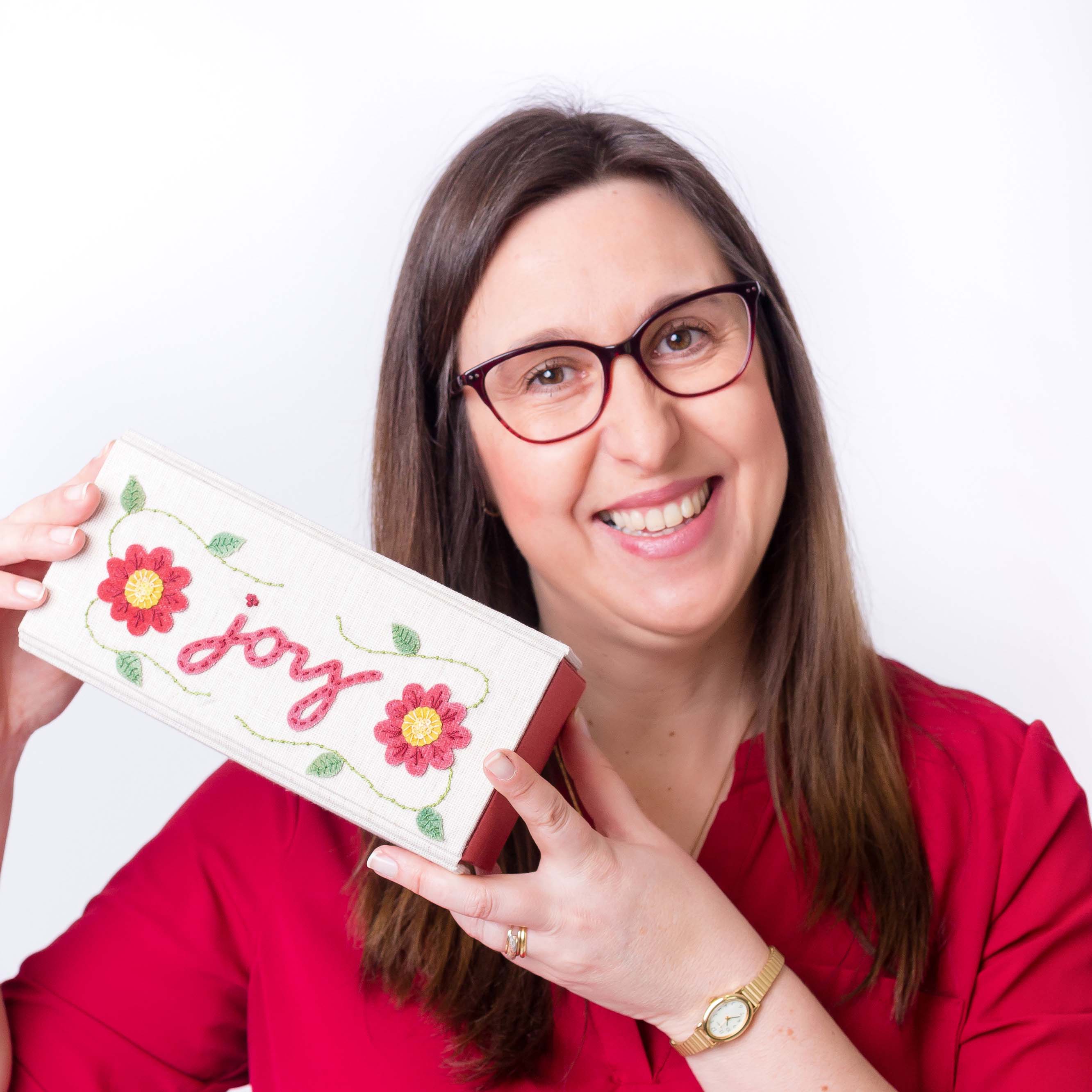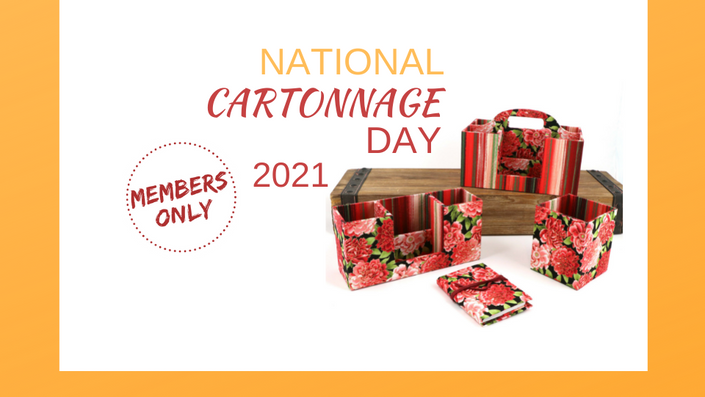 National Cartonnage Day 2021 - members only
Have fun creating wonderful cartonnage fabric boxes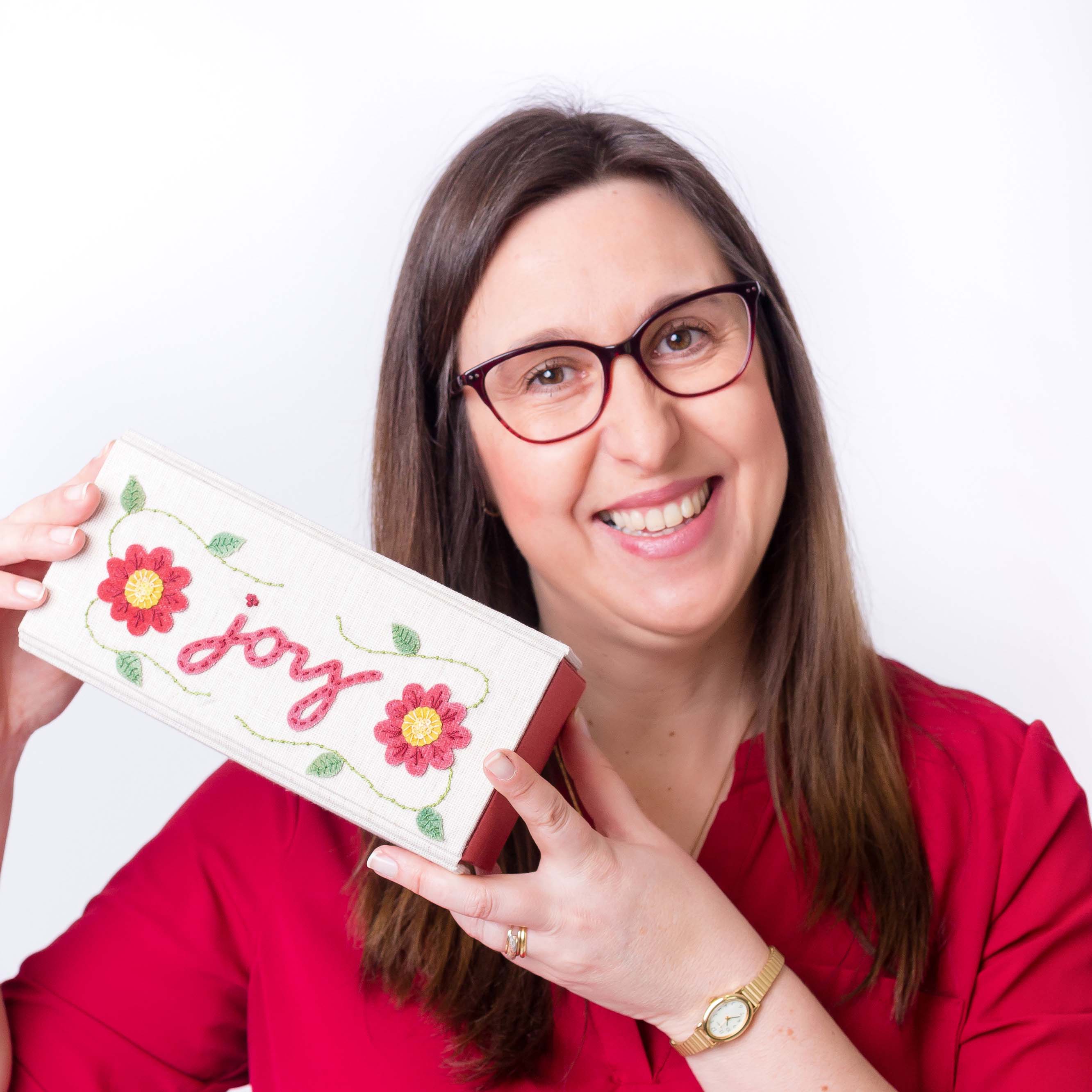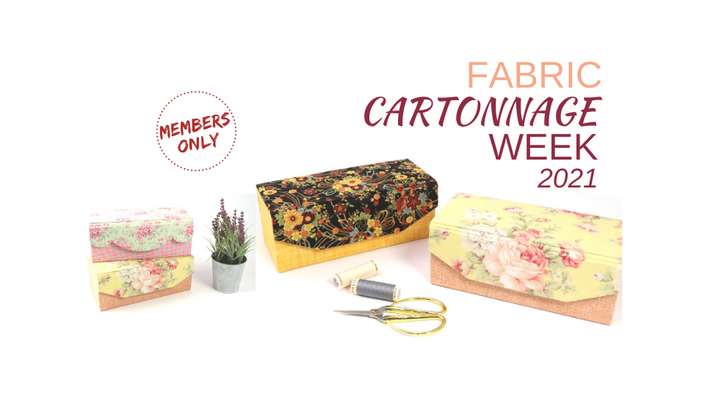 FABRIC CARTONNAGE WEEK 2021 - Members only
Make beautiful fabric boxes with NO-SEW using Cartonnage technique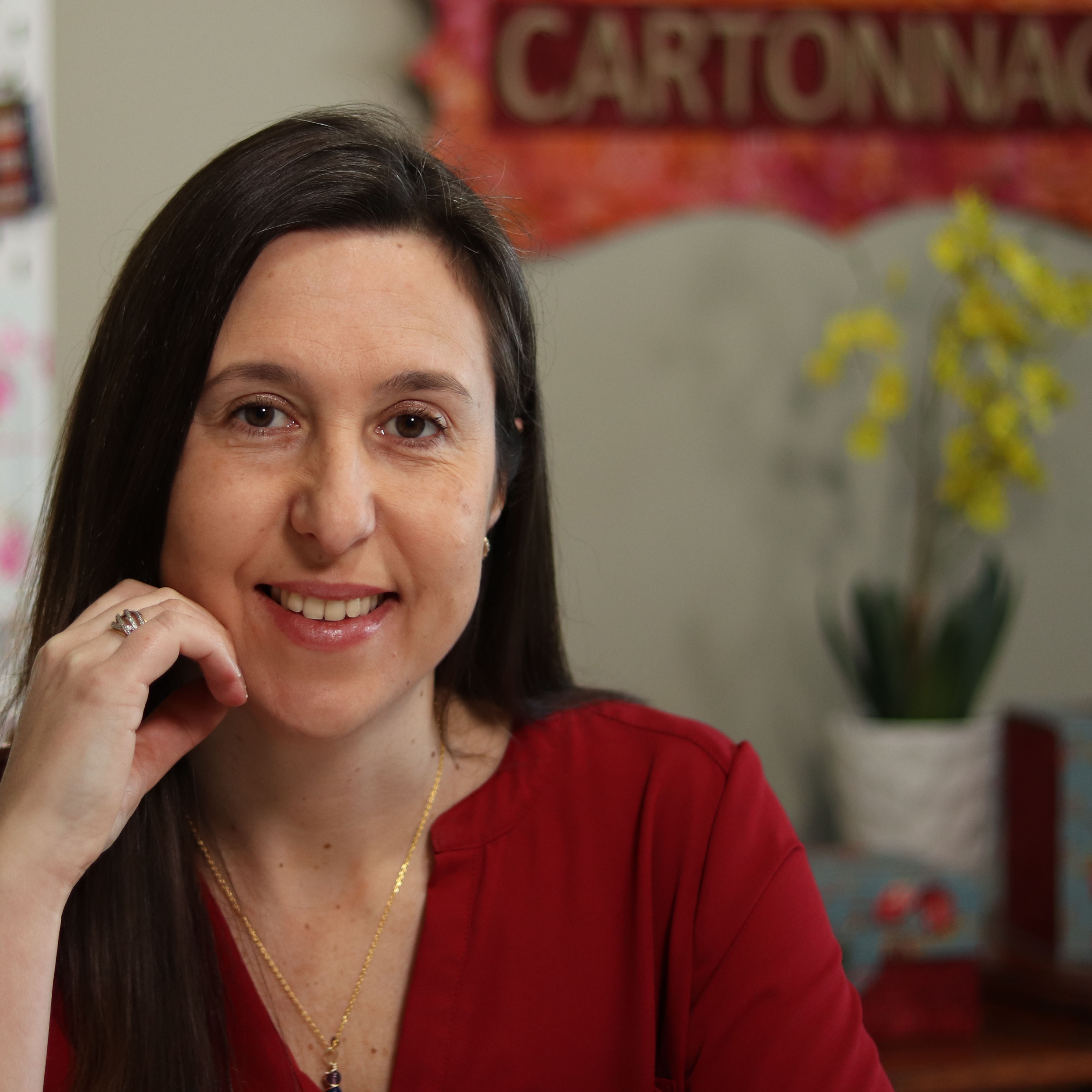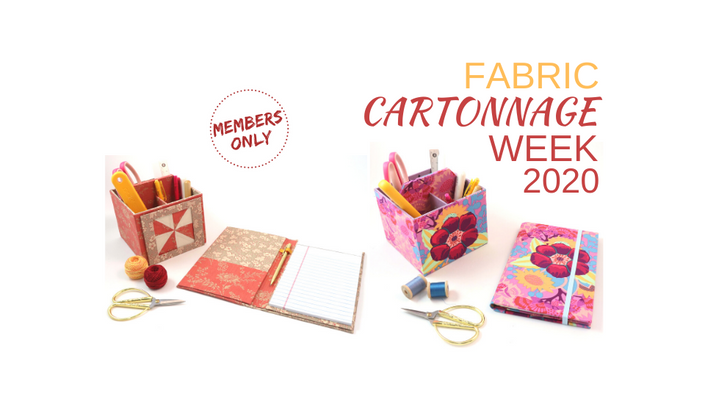 FABRIC CARTONNAGE WEEK 2020
Make beautiful fabric projects with NO-SEW using Cartonnage technique (MEMBERS ONLY)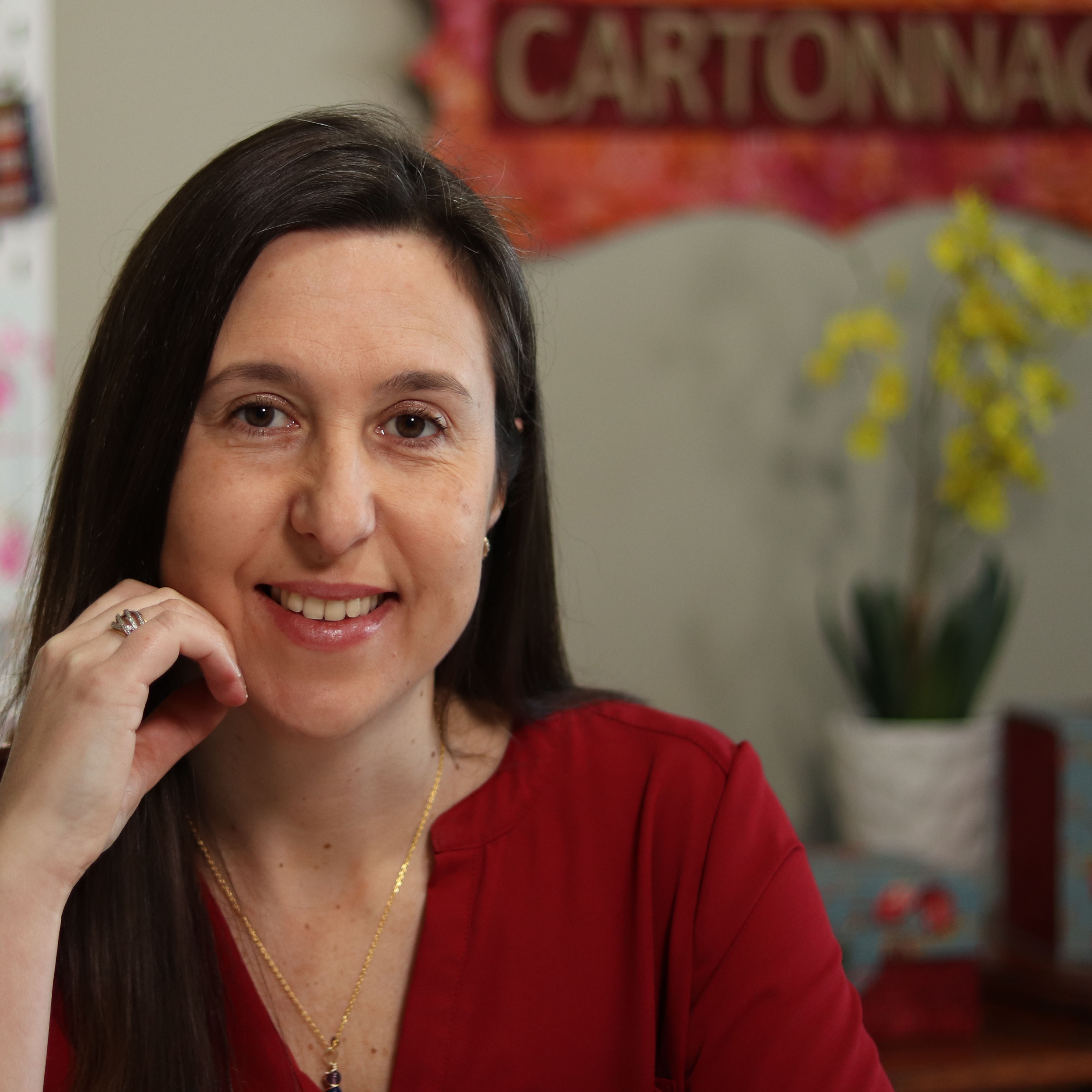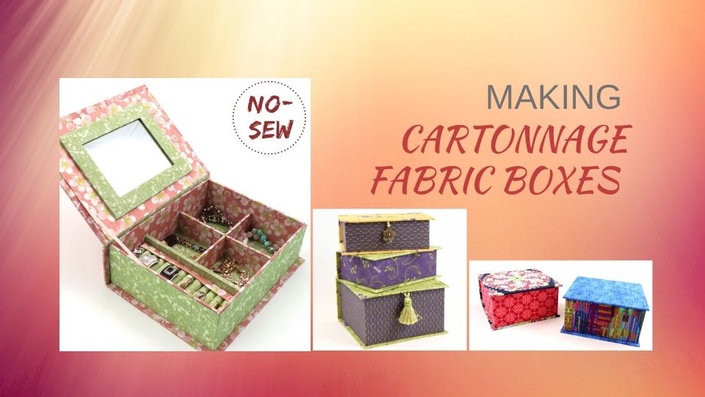 Making cartonnage fabric boxes
Have fun making FABRIC BOXES that are great gifts! (No sewing required!)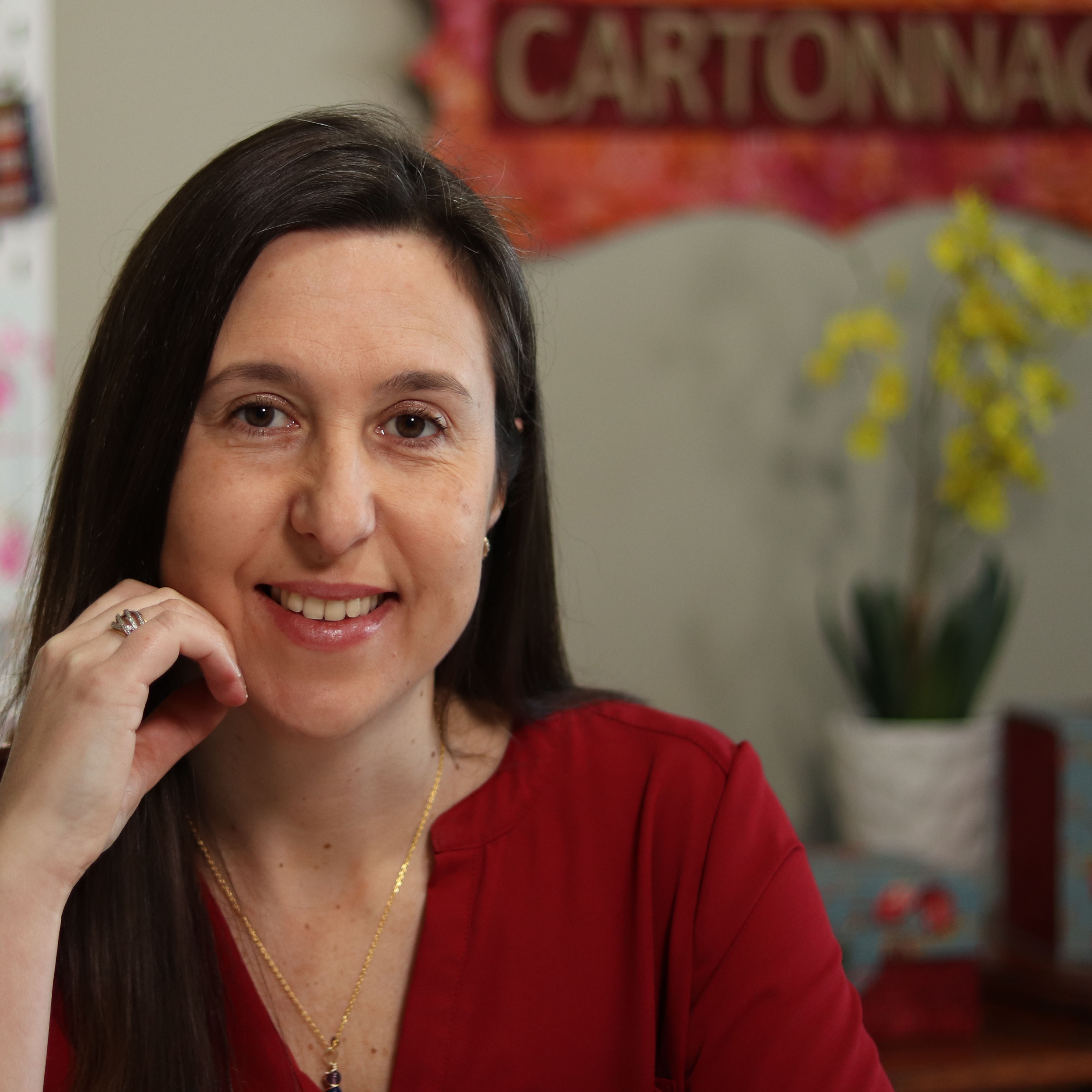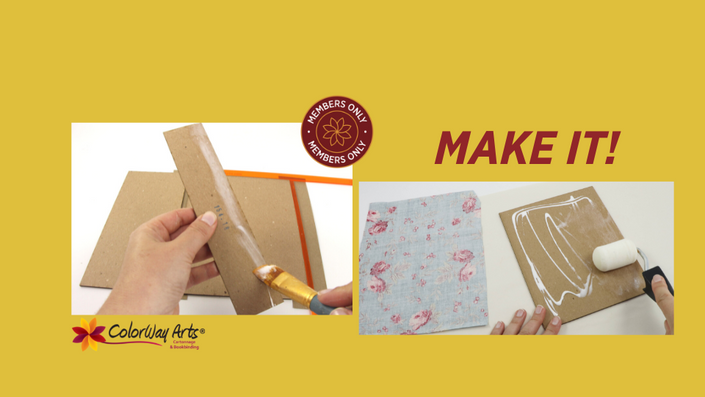 MAKE IT
Let's make unique cases, boards, fabric boxes - simple to make and great handmade gifts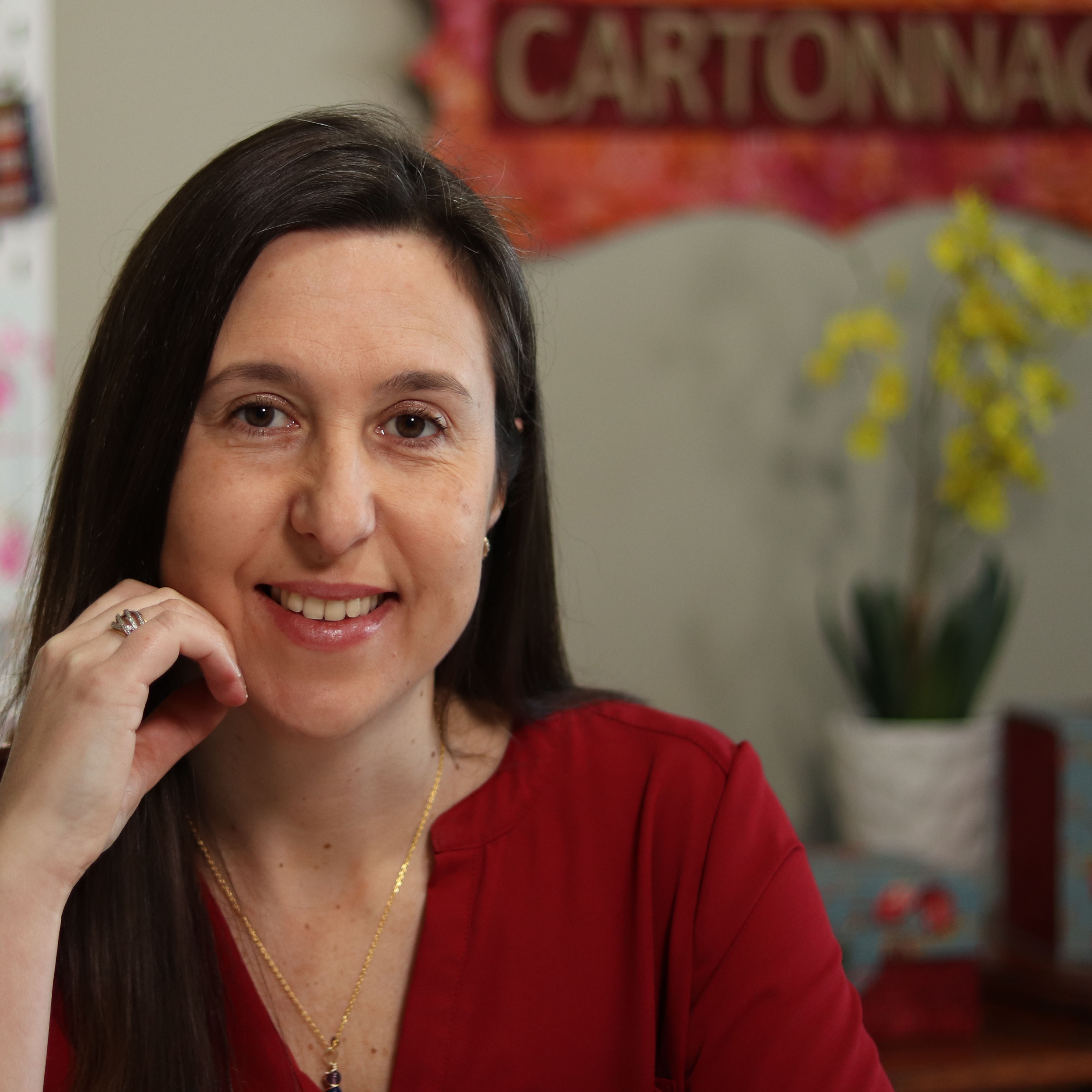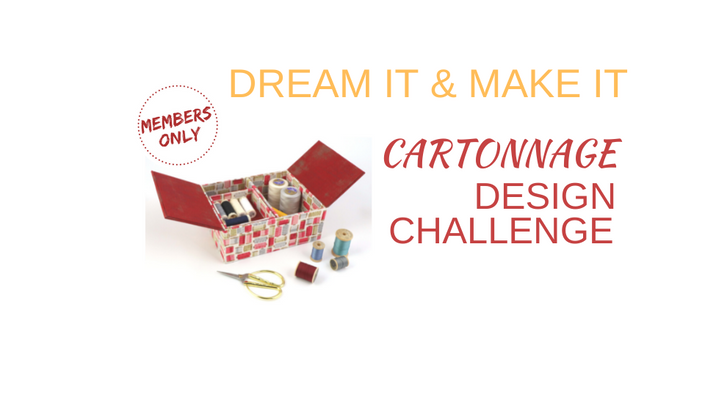 DREAM IT and MAKE IT - The cartonnage design challenge
Members designing a box collectively - Annual challenge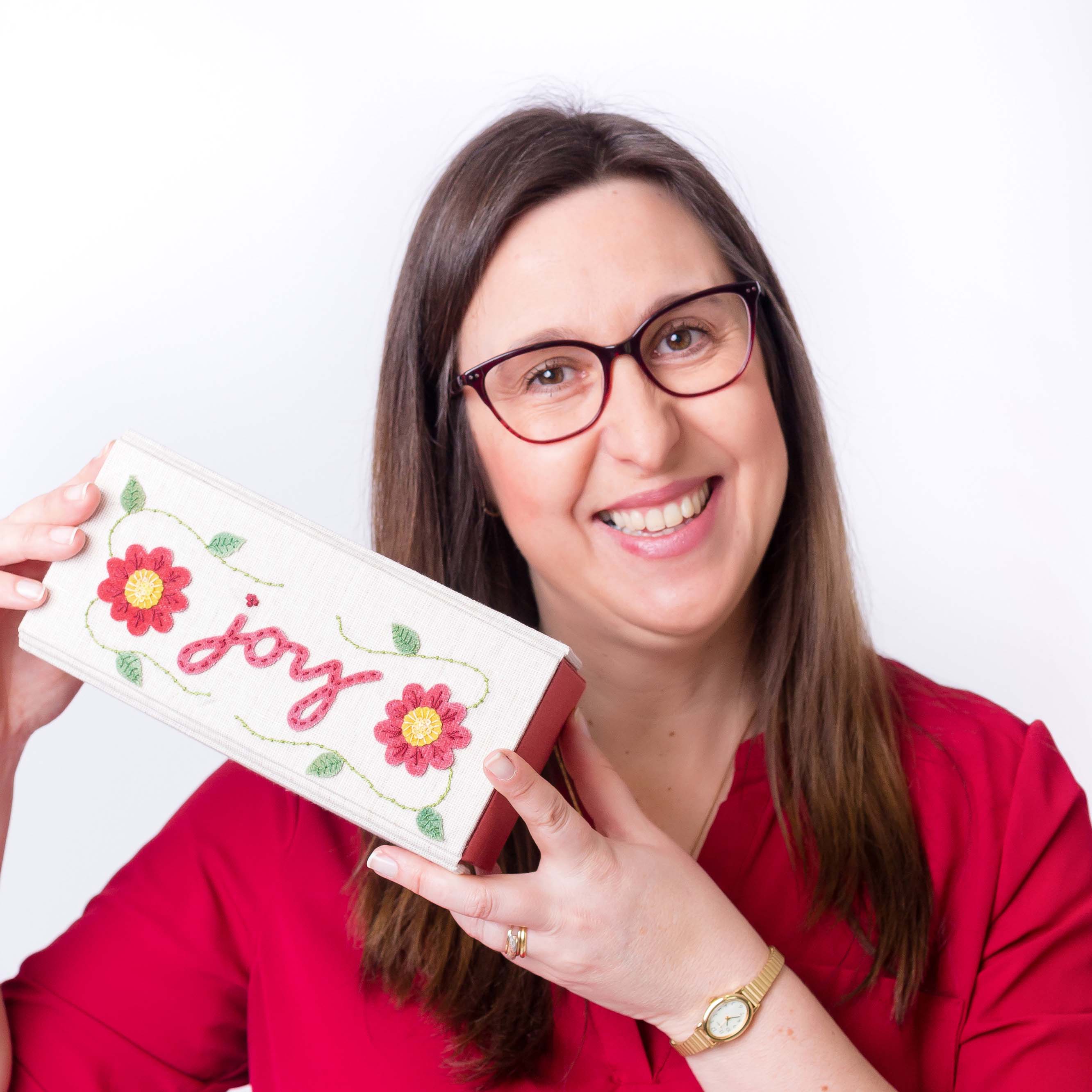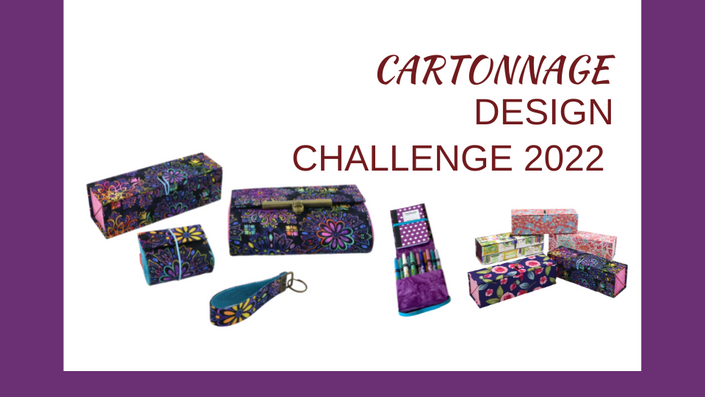 Cartonnage Design Challenge 2022 - My favorite Case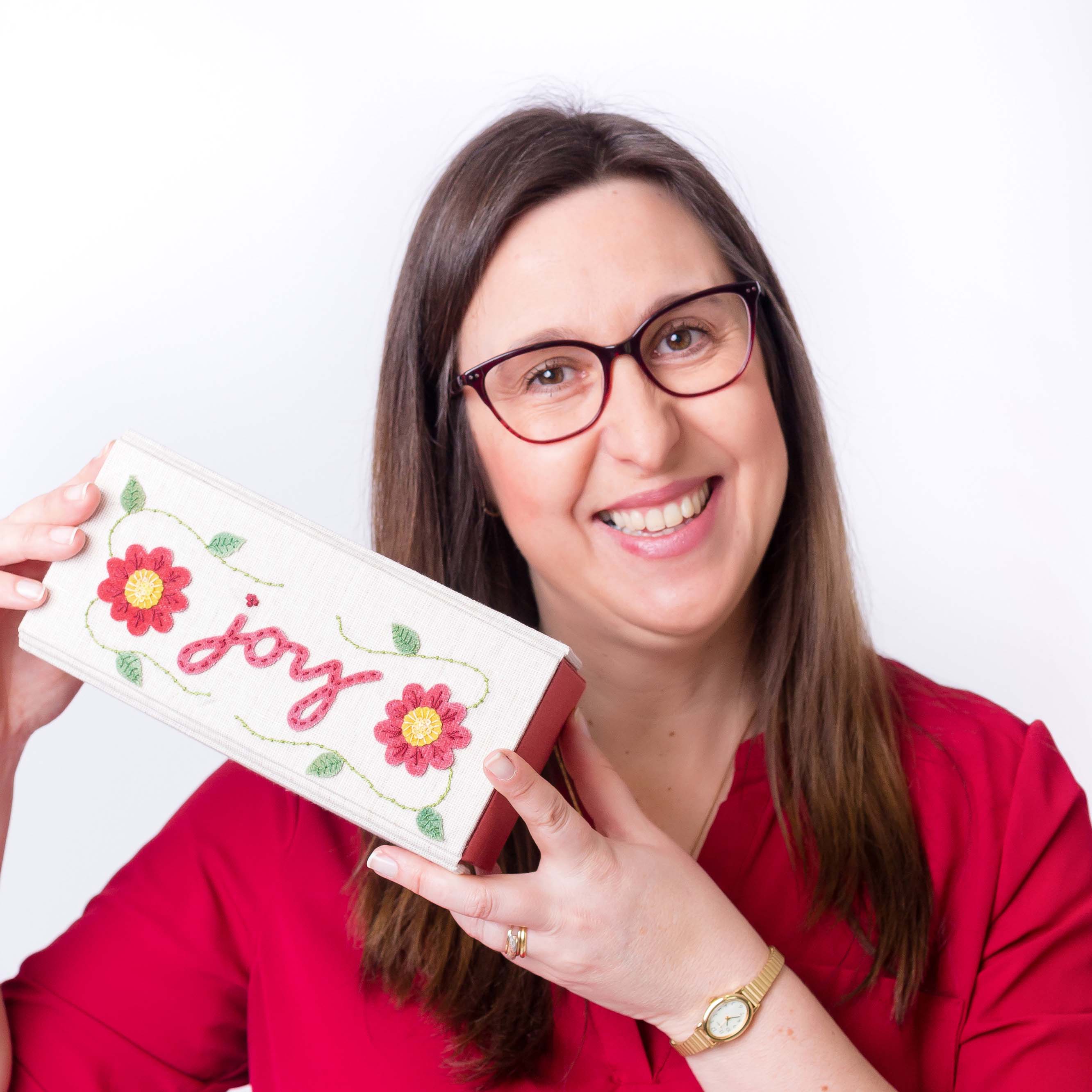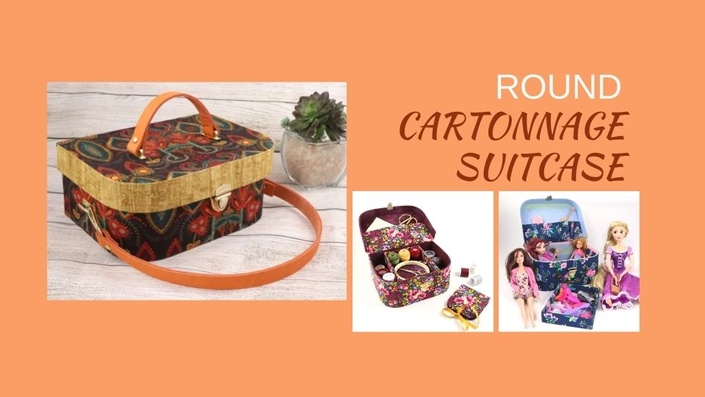 ROUND CARTONNAGE SUITCASE
Create a beautiful and functional fabric cartonnage box or suitcase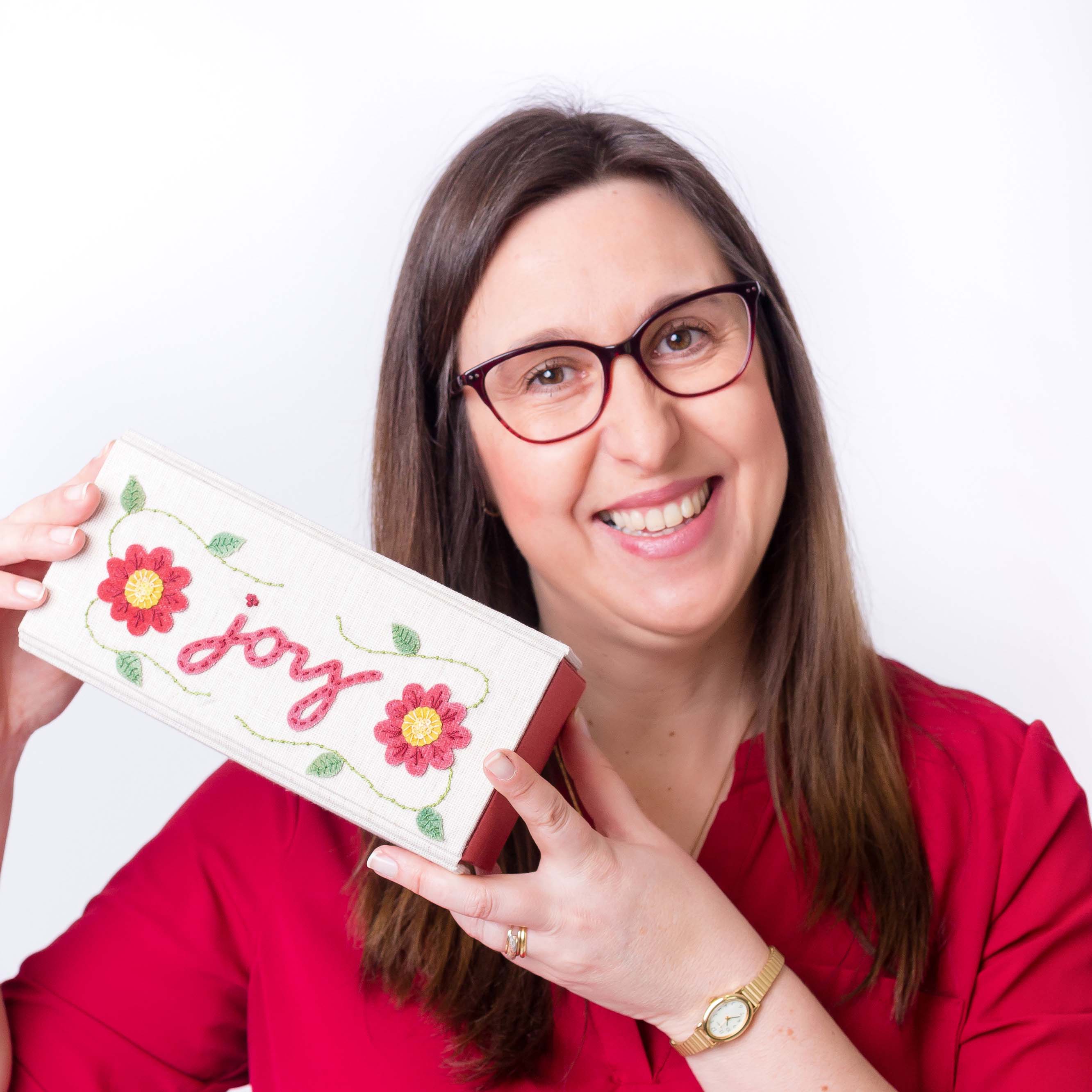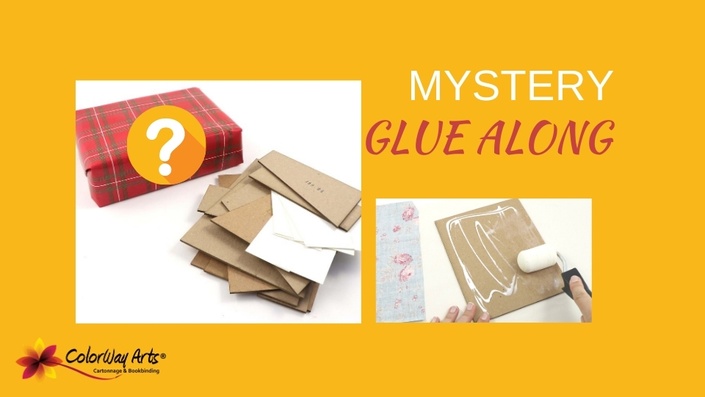 MYSTERY GLUE ALONG
Make your unique cartonnage fabric box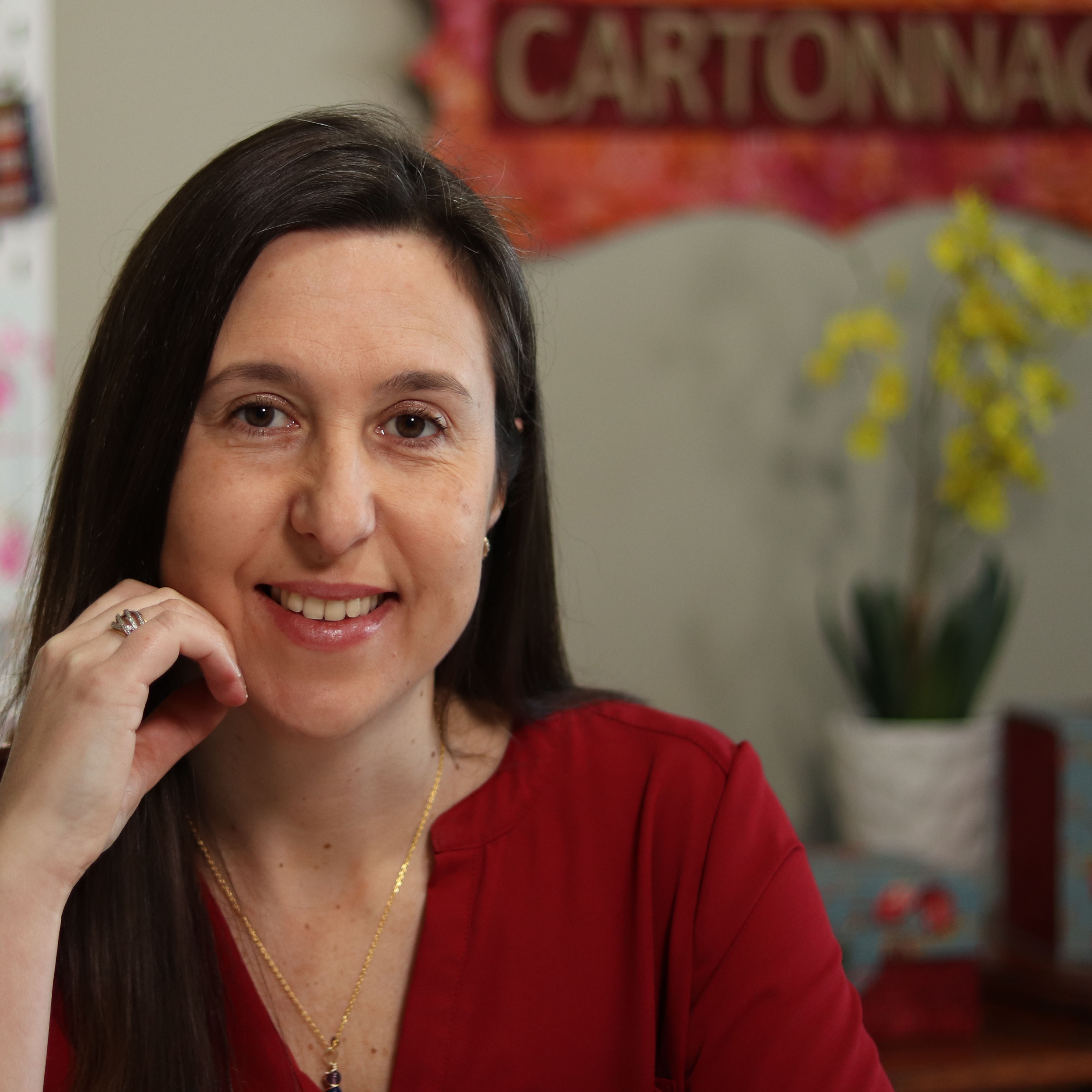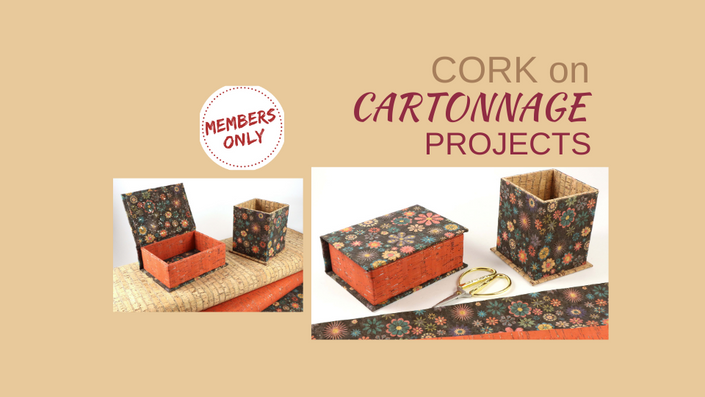 Cork on cartonnage projects
How to make beautiful cartonnage projects covered with cork fabric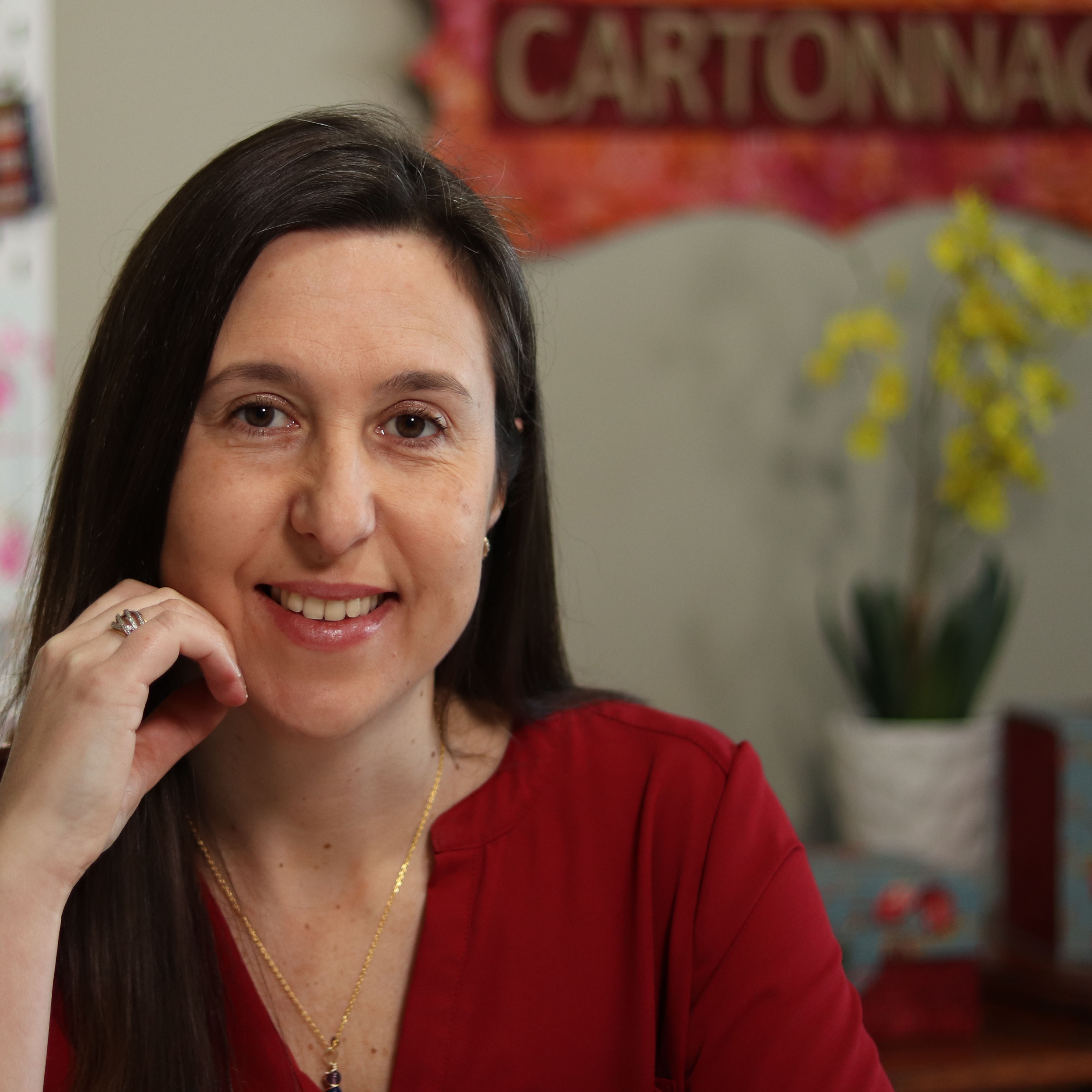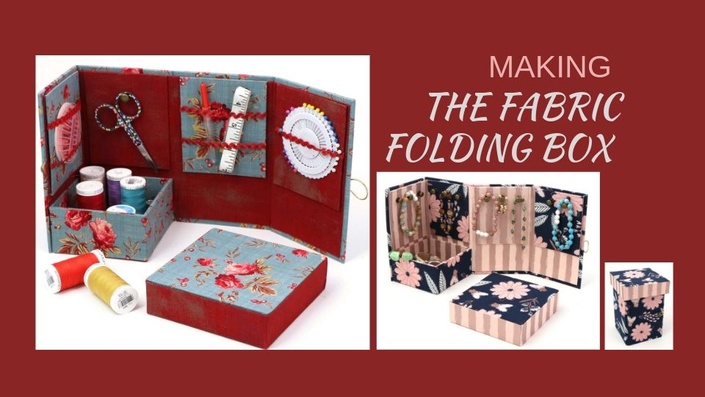 Cartonnage fabric folding box
Have so much fun making unique surprise fabric boxes with no-sewing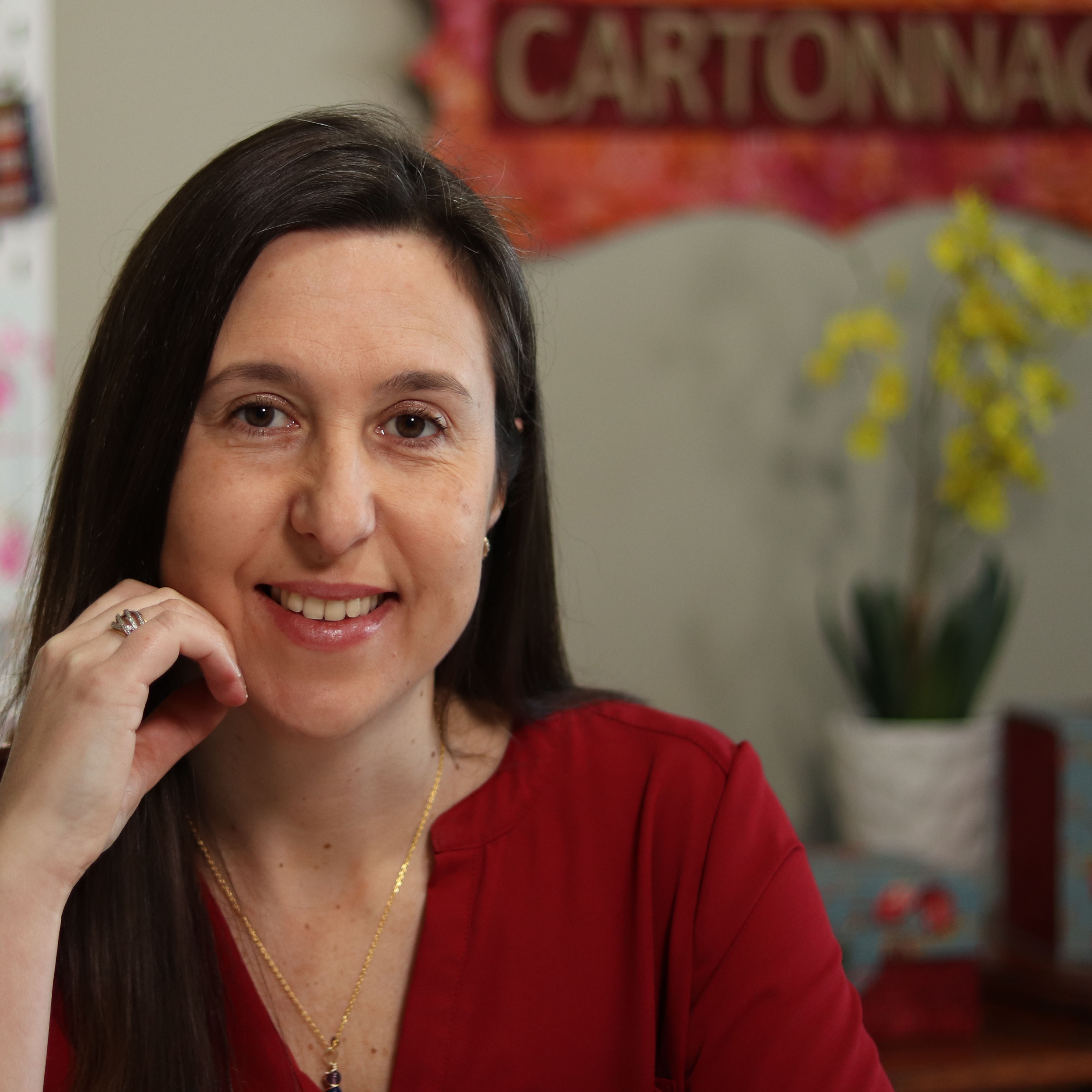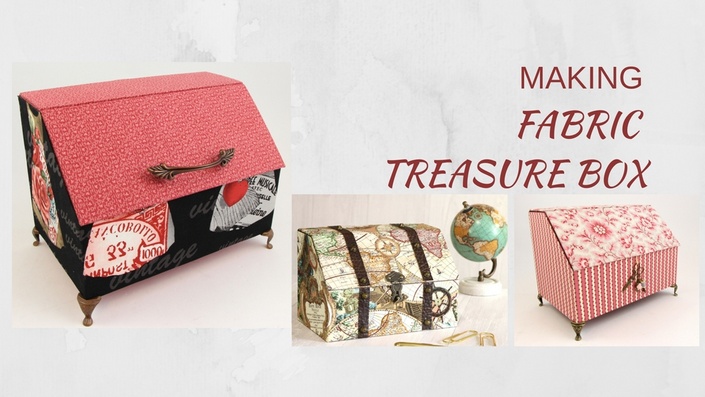 Making a fabric Treasure box
Learn how to make a unique fabric box, a Treasure box, using cartonnage technique. So fun! Great gift!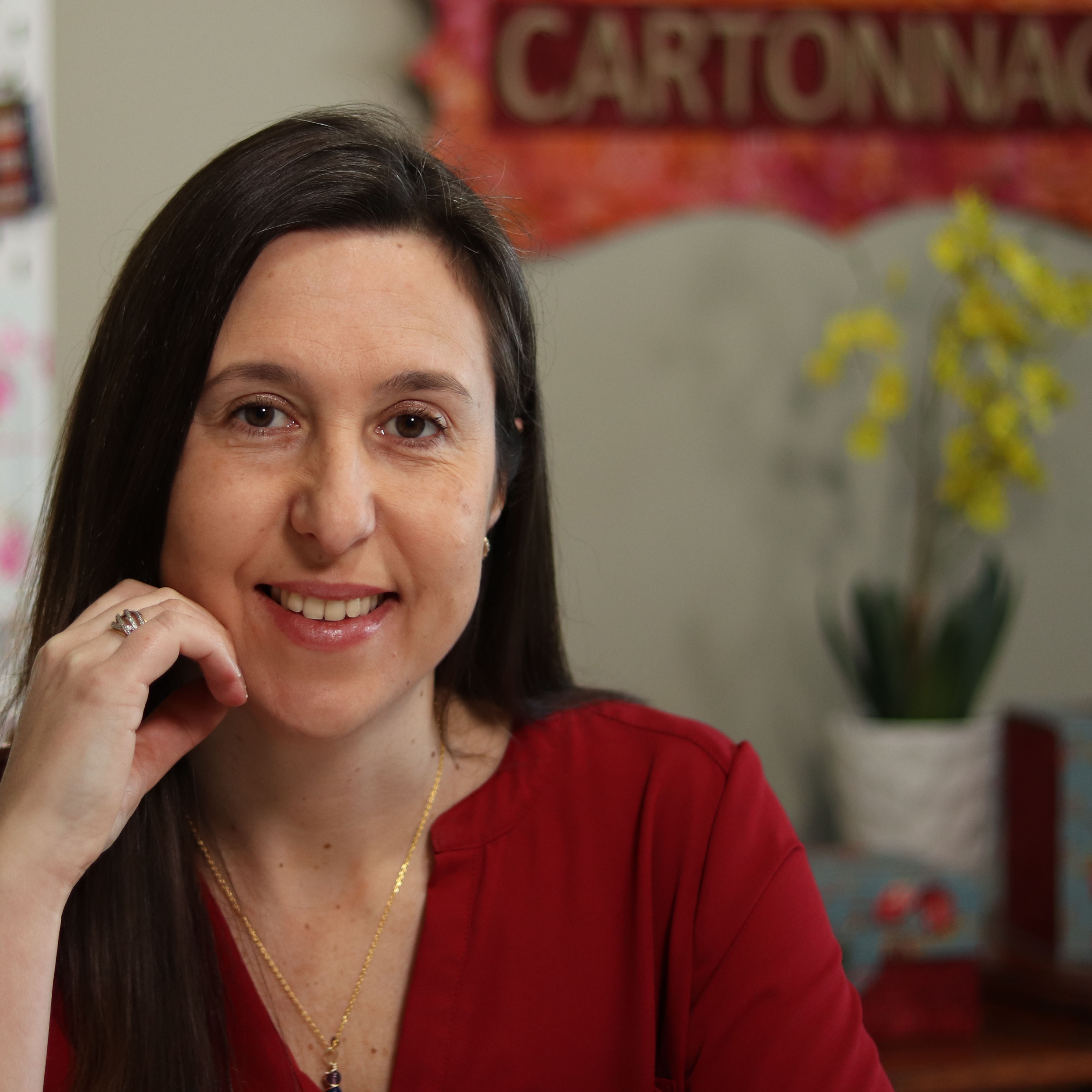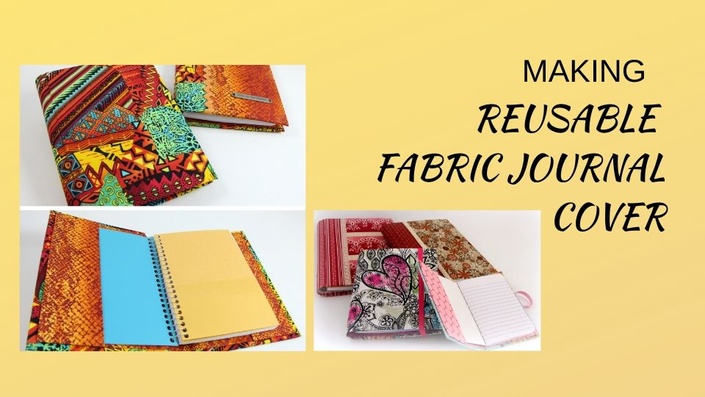 Making a reusable fabric journal cover
Learn how to make a unique reusable fabric journal cover that is a great gift for any occasion! Easy to make and personalize!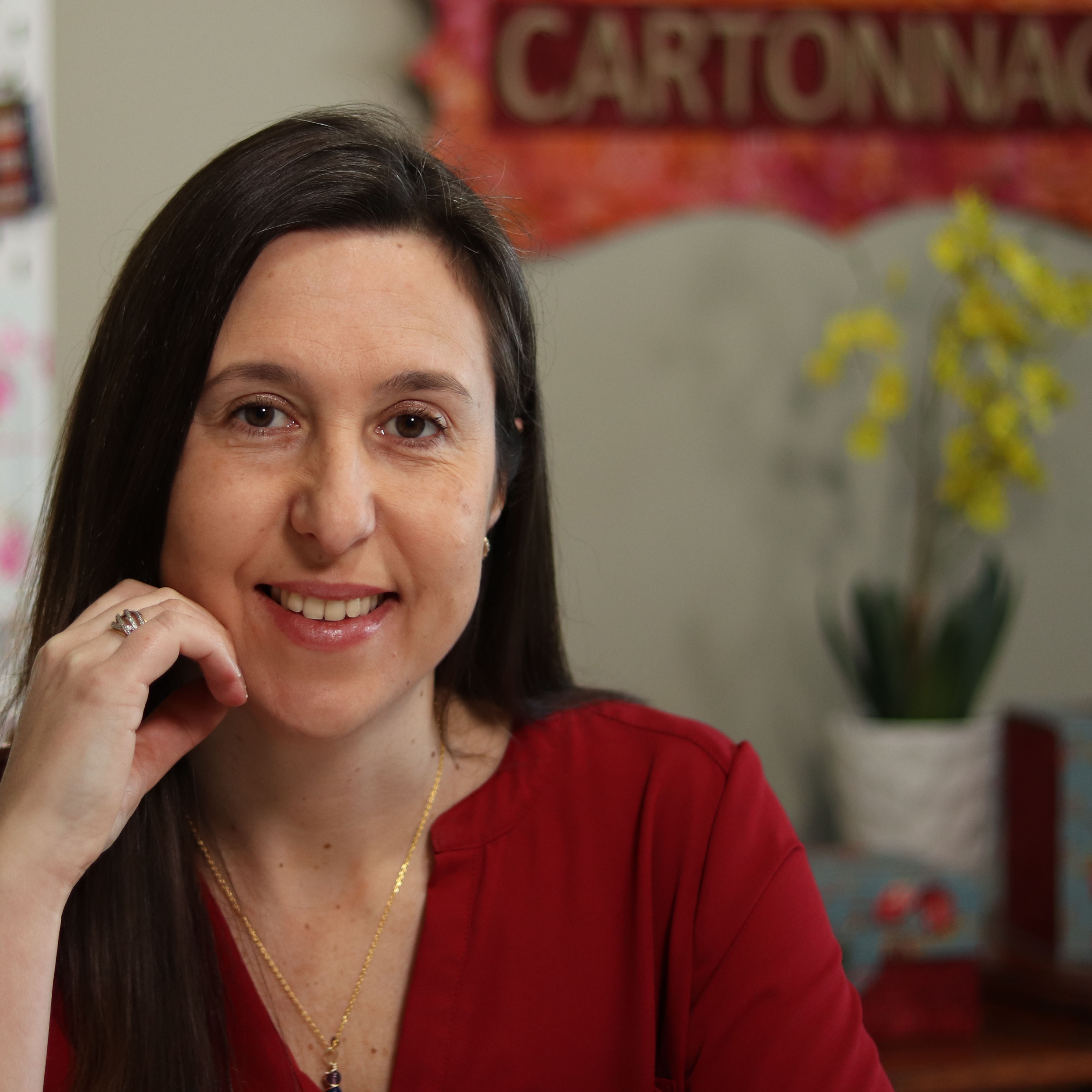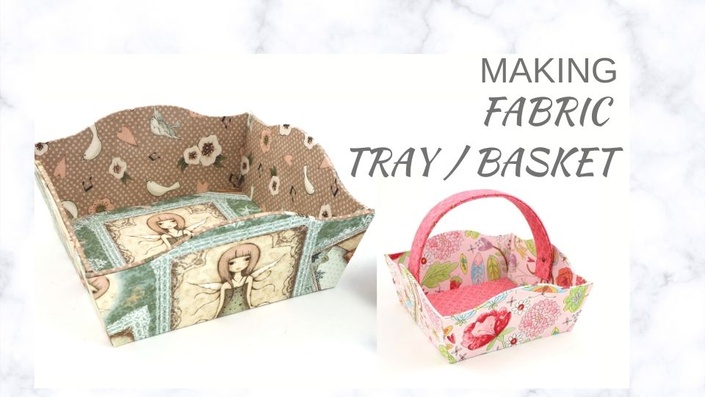 Making a fabric tray / basket
Make unique Cartonnage fabric trays and baskets using your favorite fabrics with NO-SEW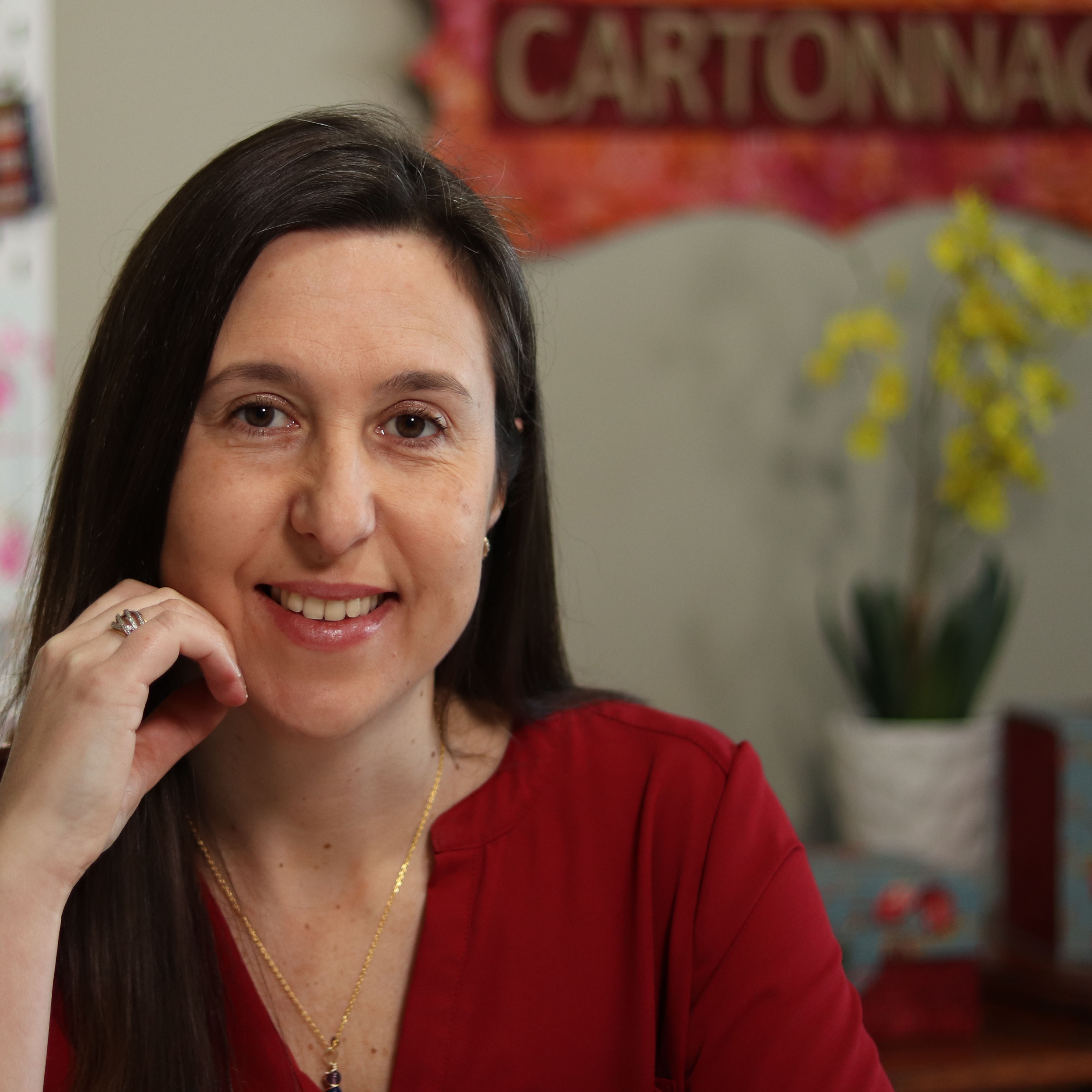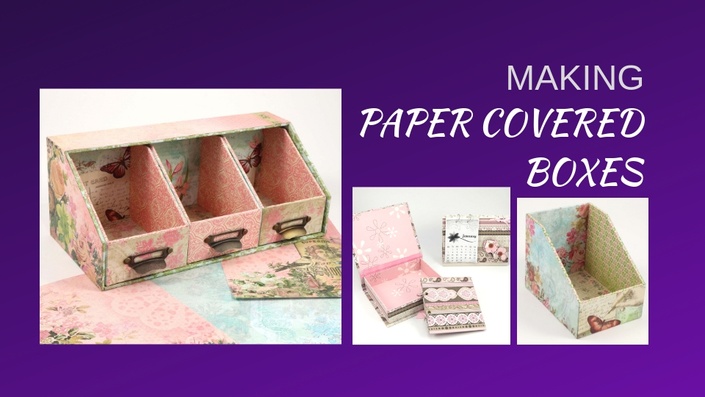 Making paper covered boxes
Learn how to make beautiful and functional cartonnage paper covered boxes and other amazing projects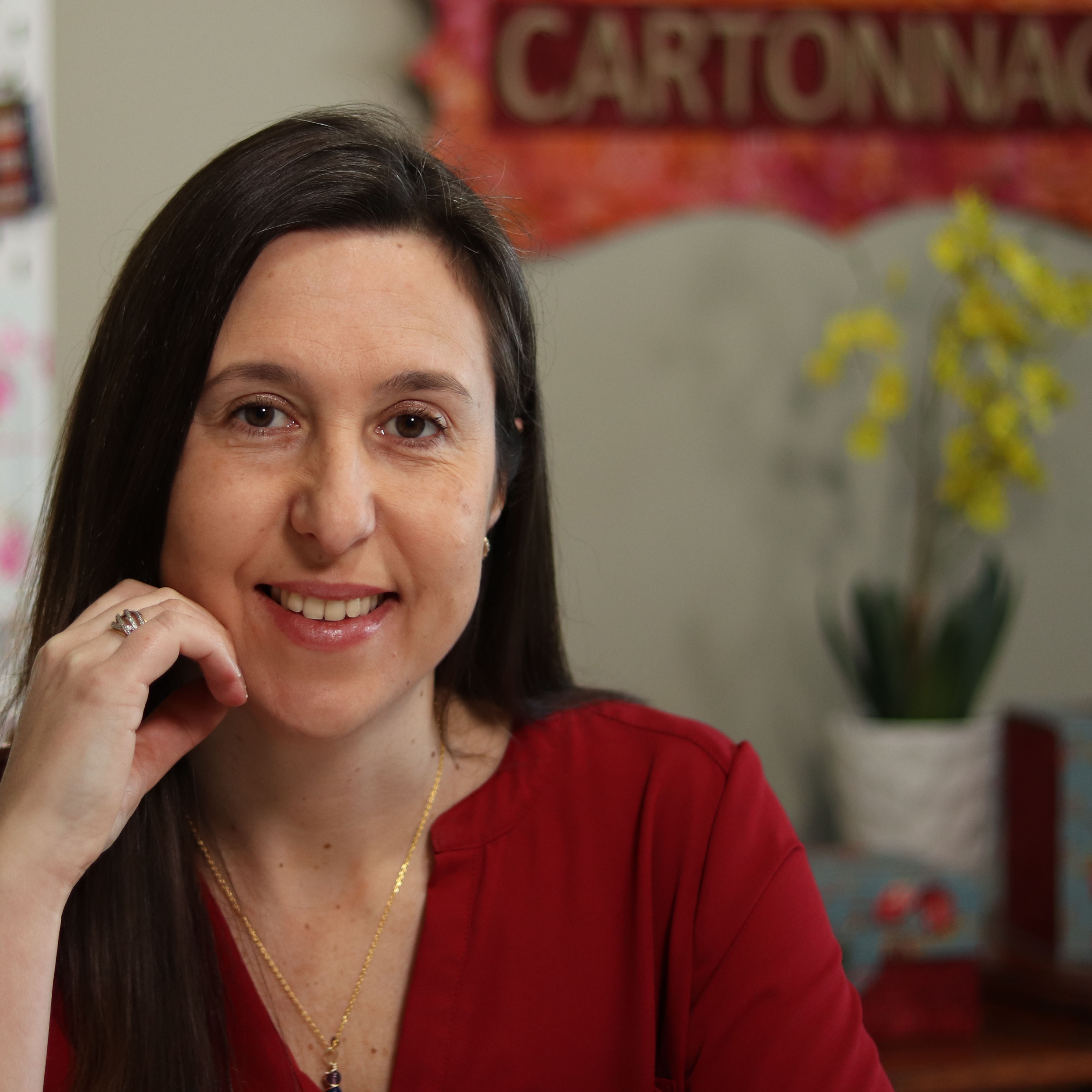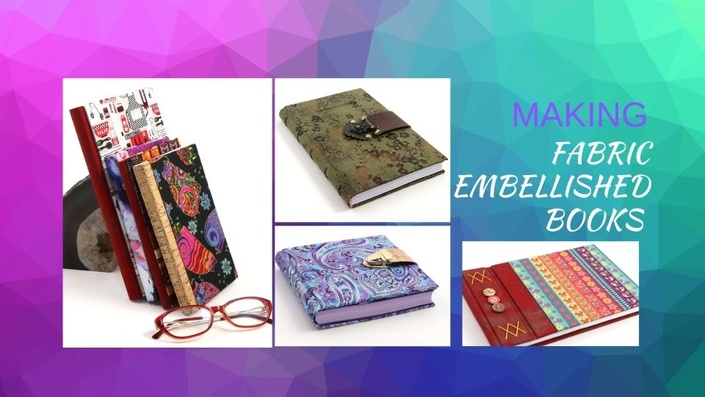 Making fabric embellished books
Make unique fabric embellished books (most of them with no-sewing!)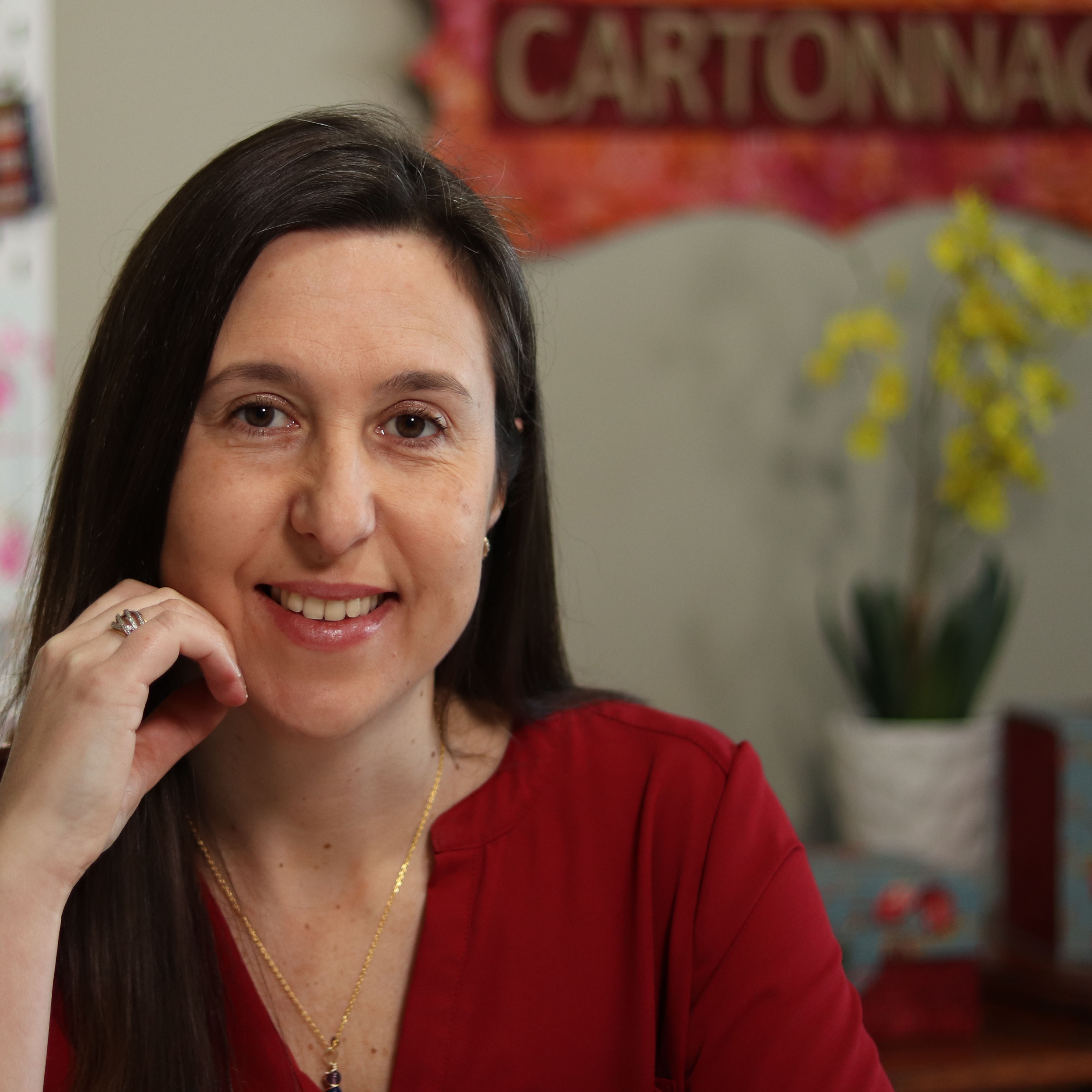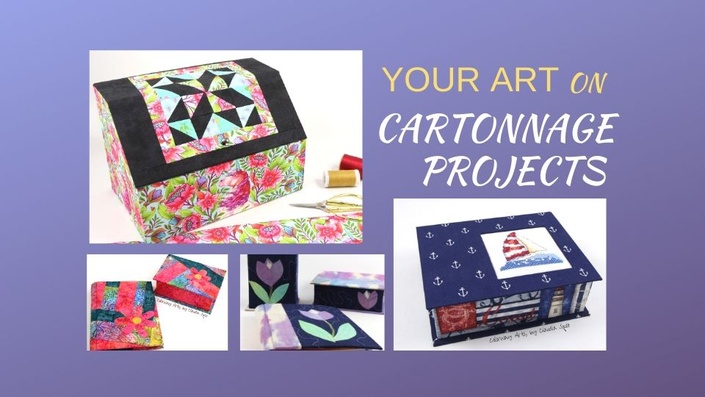 Your art on Cartonnage projects
Add your art (quilts,embroideries, paintings) to cartonnage projects and make them even more unique!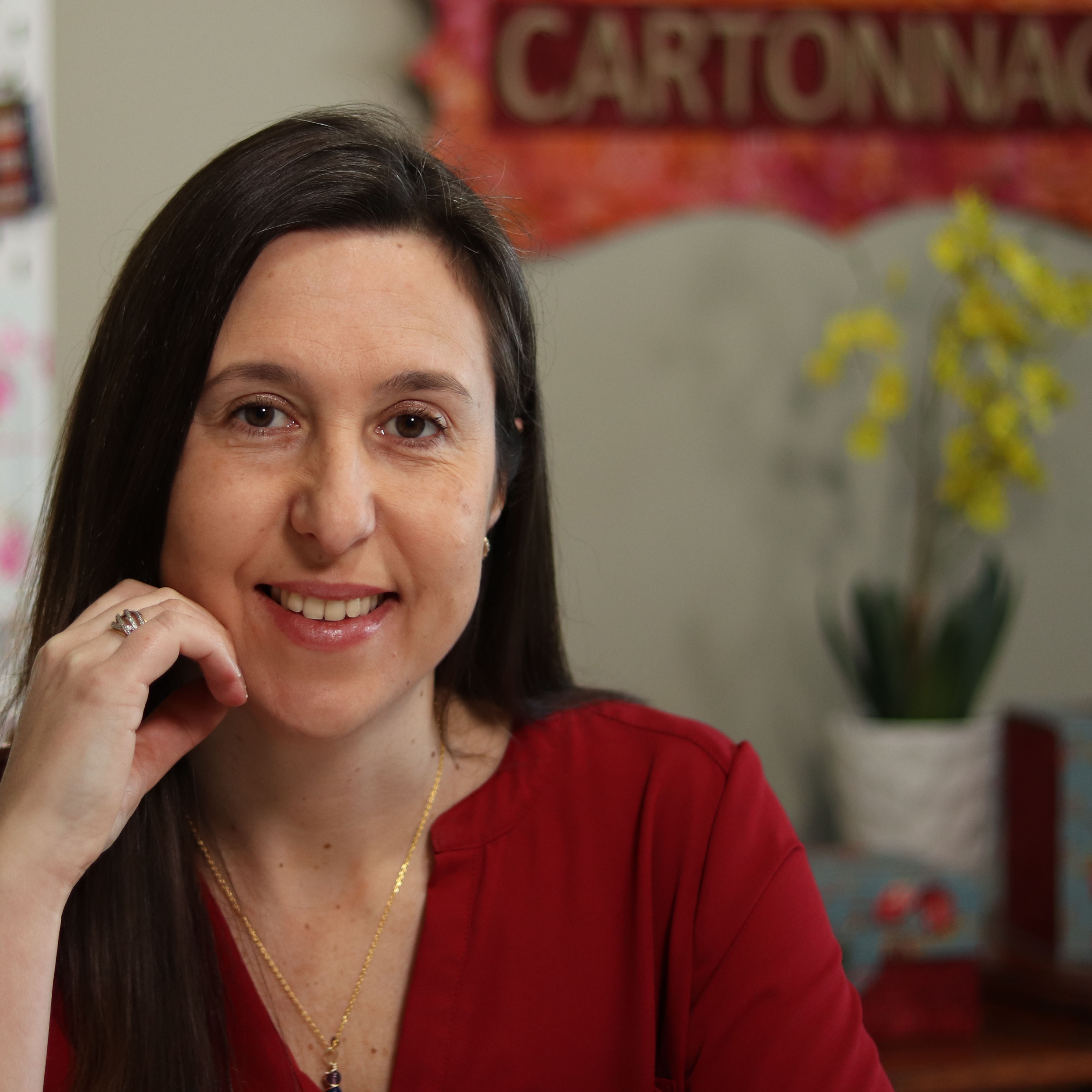 Original Price: $192
Frequently Asked Questions
When can I access these courses?
You will have full access to all of the courses showed here as soon as you join the membership.
How long do I have access to the courses?
As long as you are a member you will have unlimited access to membership courses and community. If you cancel your subscription then you will not have access to the courses and community anymore.
If I have already purchased one of these courses separately, can I keep it?
Yes! Any courses that you purchased separately prior to joining the membership, you get to keep for the time that it was told even if you cancel your subscription to the membership
Will my subscription automatically renew?
Yes! All subscriptions automatically renew until you cancel them. We will receive the notifications.
Can I purchase the courses separately instead of joining the membership?
No! All courses included here are MEMBERS-ONLY, you can't buy them separately. (Except a few exceptions for special projects)
What crafting skills do I need to make cartonnage projects?
None! No expensive machines, no sewing to make Cartonnage boxes, cases and lots of other projects. In this technique we use cardboard, fabric, paper and glue as the main materials. The tools are very simple and easy to find.