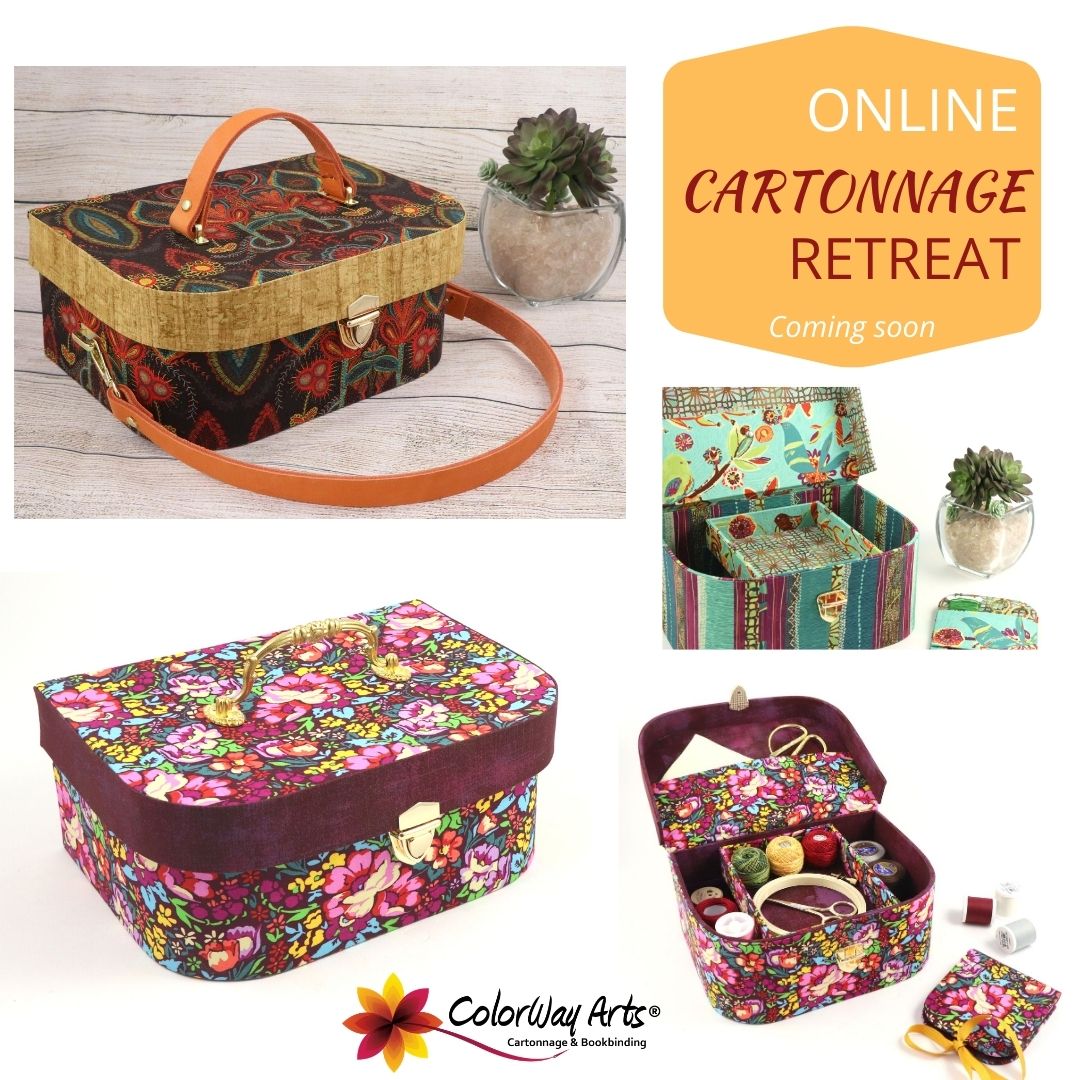 Online Cartonnage Retreat
This unique Online Cartonnage Retreat will take place from Monday, November 09th – Saturday, November 14th and it all happens from the comfort of your own craft table! 
I am excited to share the Charming Fabric Box/Suitcase with you, which is the main project for this Retreat. This unique box is my latest design and there are many options of finishing for it. Choose your favorite fabric and make it as a box or turn it into a functional suitcase that can be for you, for a friend, for your grandkids! Whatever the case the result will be stunning.
Wait a minute....What is Cartonnage?
Cartonnage is the "art of box making"! It's a traditional method of making boxes using cardboard that was originated in France long ago.... and it has been revived around the World in the latest years!
It's a great technique to use your fabrics in a different way, with NO-SEWING required! Yes, you heard right, sewing is not required, we will have lots of fun GLUING fabric and making wonderful projects!
Some finish variations for the projects may use a simple quick sewing, but the original project does not need thread and needle!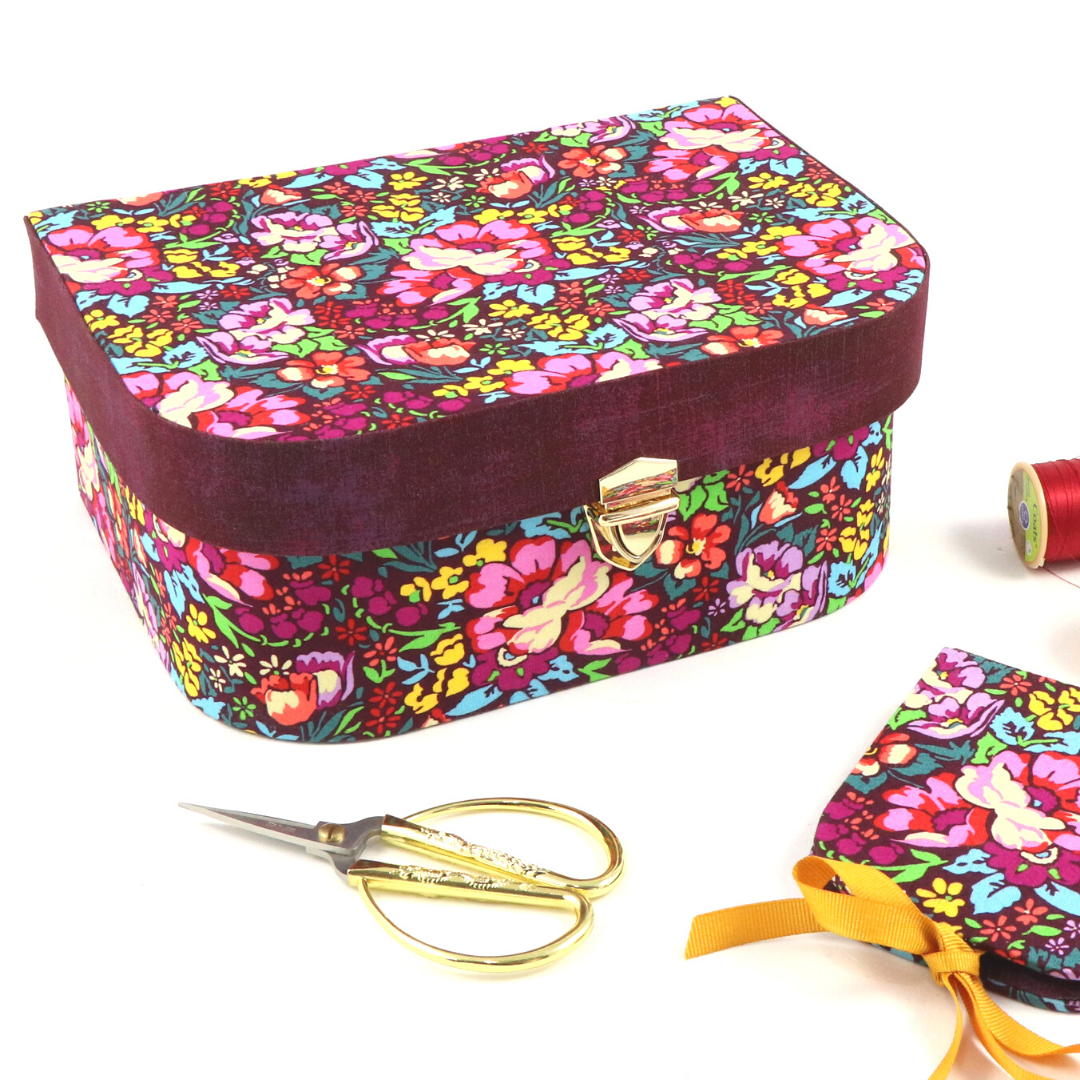 Make it as a box!
The original project was designed to be a box! Beautiful and functional! Starting with a DIY kit, you will only need to add your favorite fabric and use simple materials to make it! Lot's of fun!
Turn it into a suitcase!
You can add a few extra details and turn your box into a suitcase! During the retreat you will have lots of ideas and directions to make different variations for your project!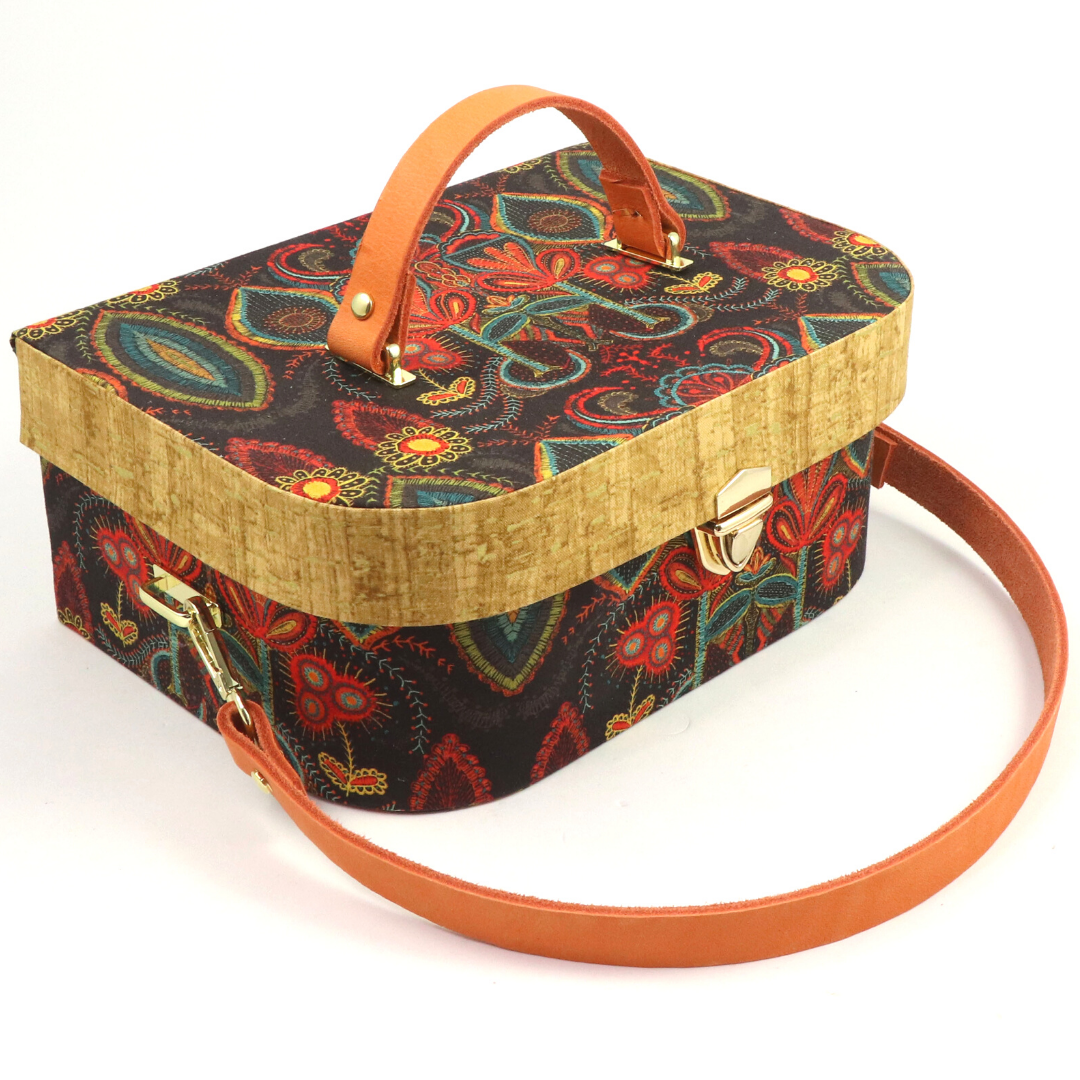 More handles? Not a problem
The video tutorials of this retreat will be showing in so many details, as if you were close to the teacher, how to make your project as special as you want!
HERE'S WHAT'S INCLUDED IN THE CARTONNAGE RETREAT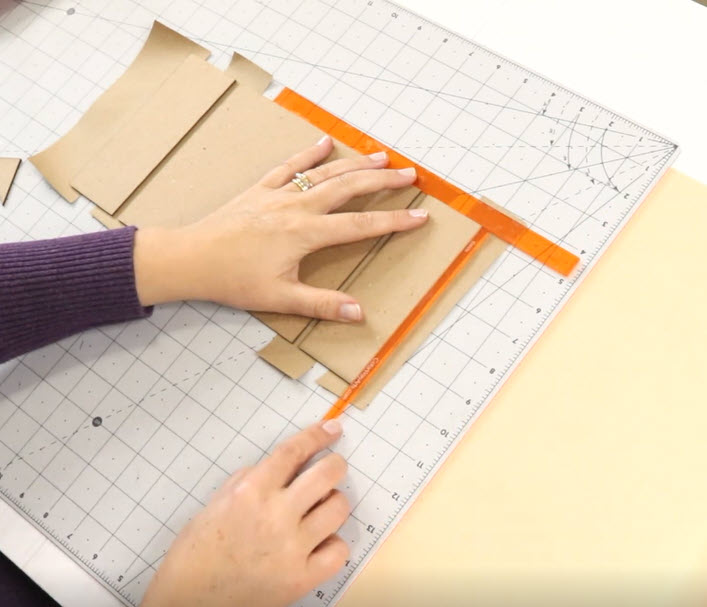 Video tutorials
Complete step by step video tutorials to make the main project of the Retreat - the Charming Fabric box/suitcase. Different angles of the camera to see in many details, as if you were at my side! So many tips and ideas that you will be able to use in any other cartonnage project!
Note: Video tutorials are recorded for a better quality of learning, so you can watch on your best time and make the project on your pace....
LIVE meetings (ZOOM)
Questions / Party / Prizes
Daily live meetings (at 7PM EST). You can join those meetings for a fun time, interact with other cartonnage lovers, and get your questions answered before you move to the next step!
Special live meetings with giveaway PRIZES: including lifetime access to the Retreat and lifetime access to the Cartonnage Club and gift cards from ColorWay Arts shop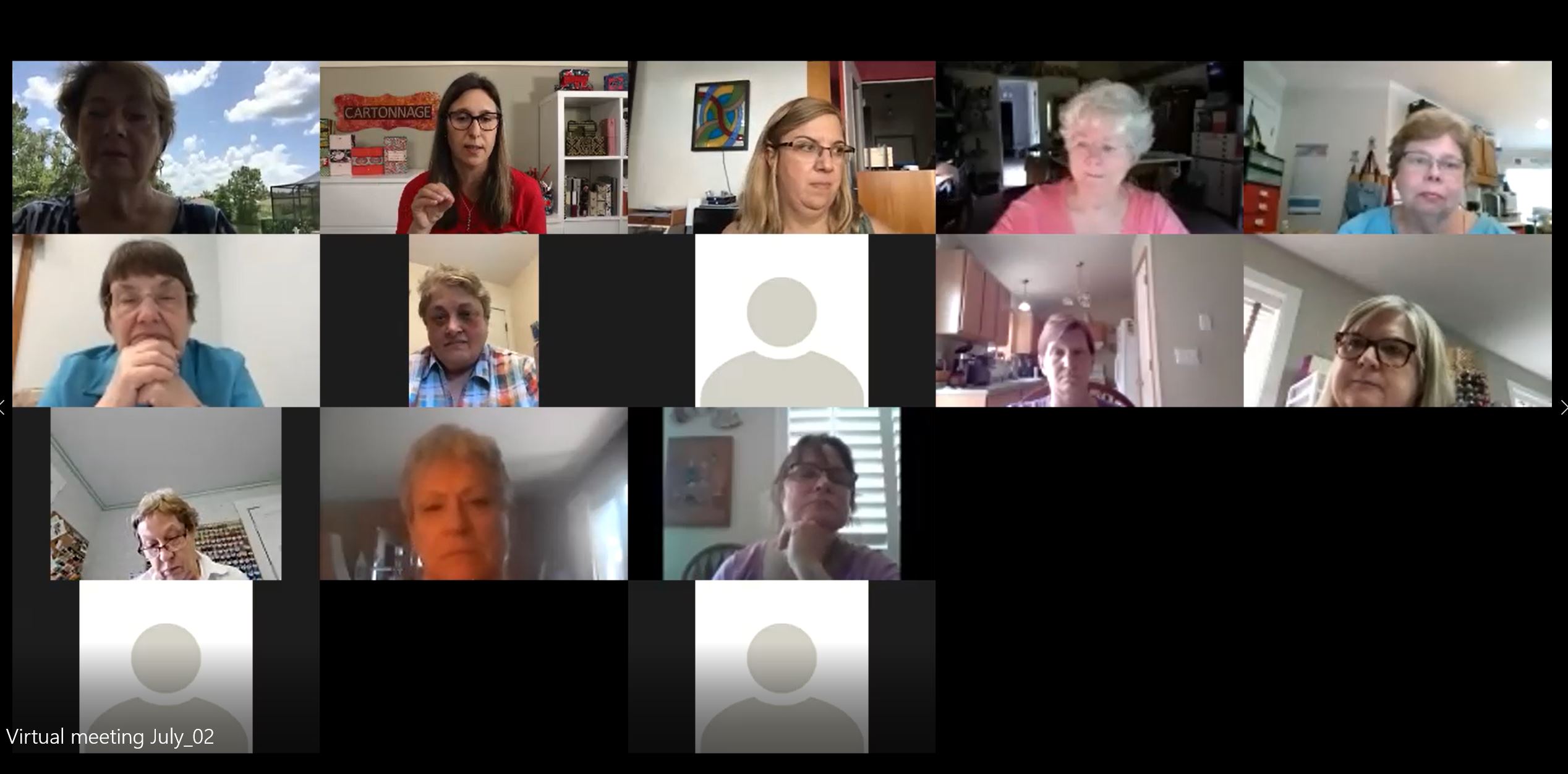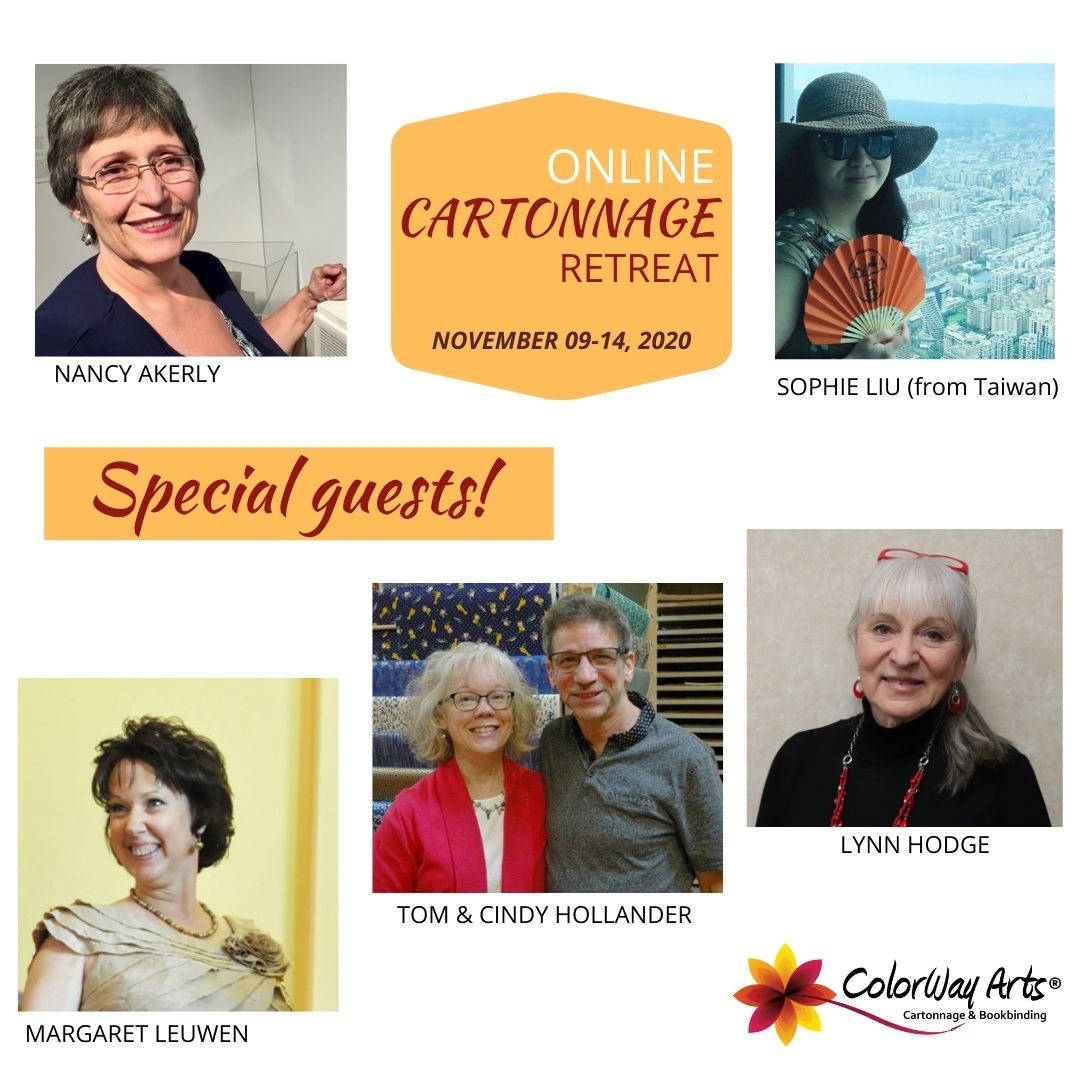 Daily interview with some Special Guests! A great way to learn more about Cartonnage and Box making in US and around the World! Plus, BONUS tutorials:
1) Marbling process - create your own unique fabric or paper to make your projects
2) Simple hand-embroideries to add to your cartonnage projects
3) How to embellish your projects using ScanNCut
4) How to make a special unique cartonnage project using the French method - exclusive project by Sophie Liu from Taiwan
1) Make a unique Fabric sewing kit same shape as the box!
2) Written quick guide to help you follow the video tutorials of the main project (available after the retreat only for plans that will access for 6 months or lifetime)
3) Lots of tips and tricks on how to make the same box covered in paper instead of fabric (available after the retreat only for plans that will access for 6 months or lifetime)
4) How to use CORK in cartonnage (available after the retreat only for plans that will access for 6 months or lifetime)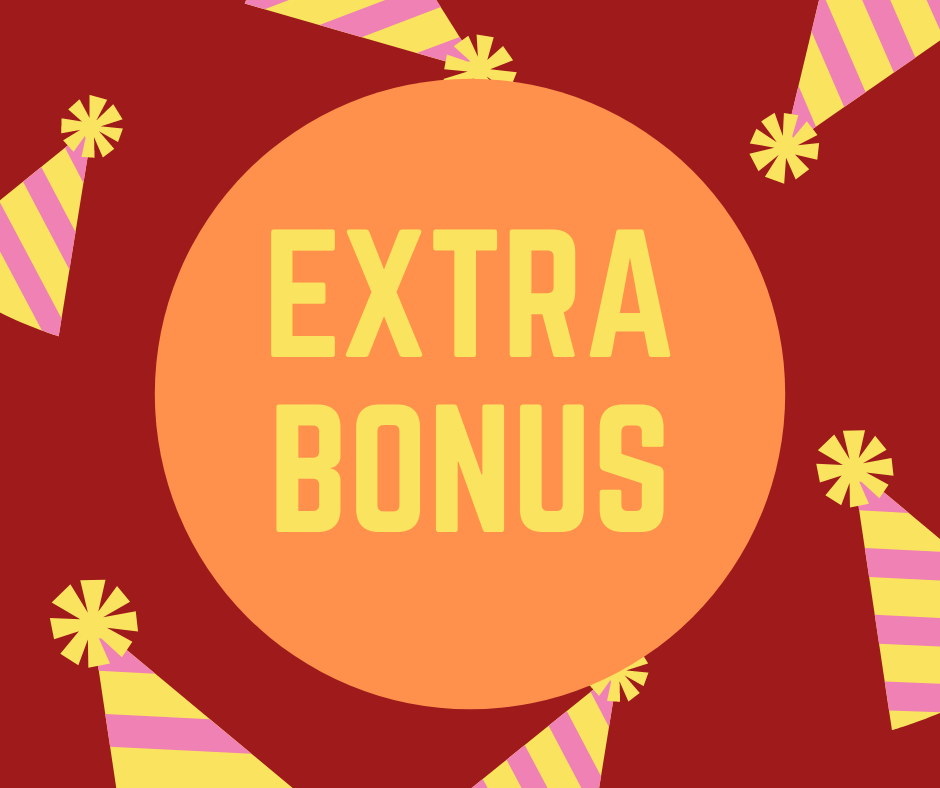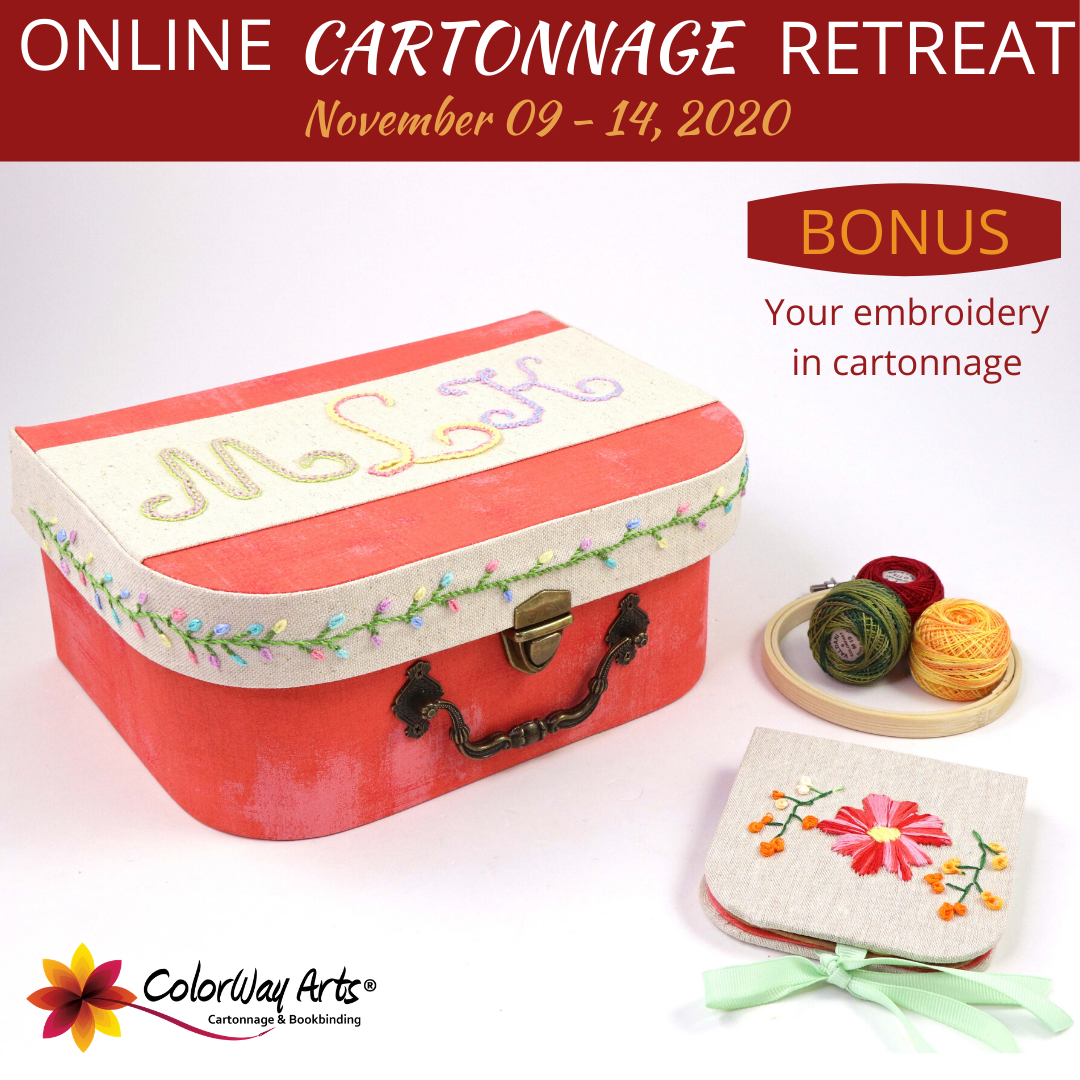 BONUS - Your embroideries in Cartonnage - tips and tricks!
BONUS - Paper covered cartonnage box
Available after the retreat for plans that have access for 6 months or lifetime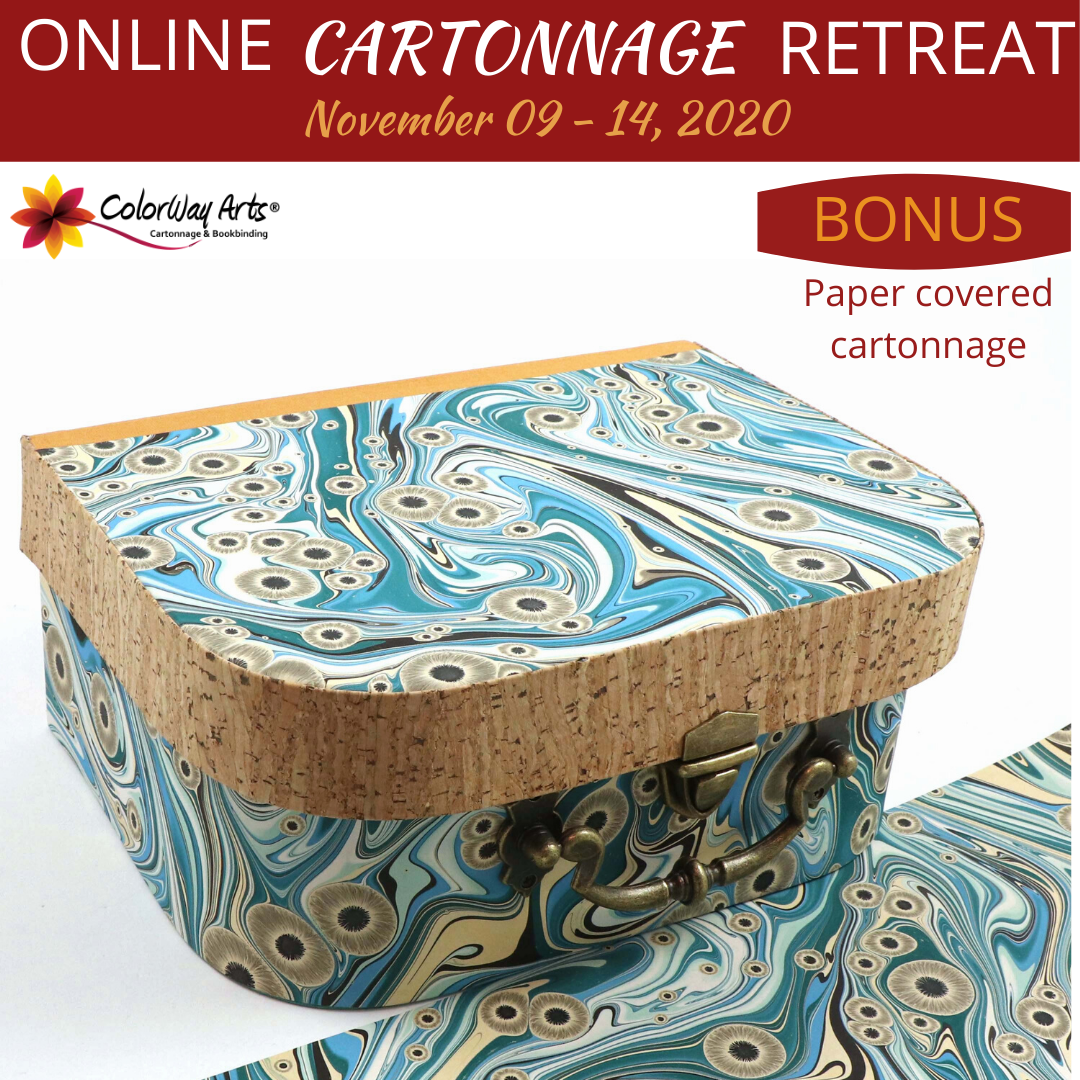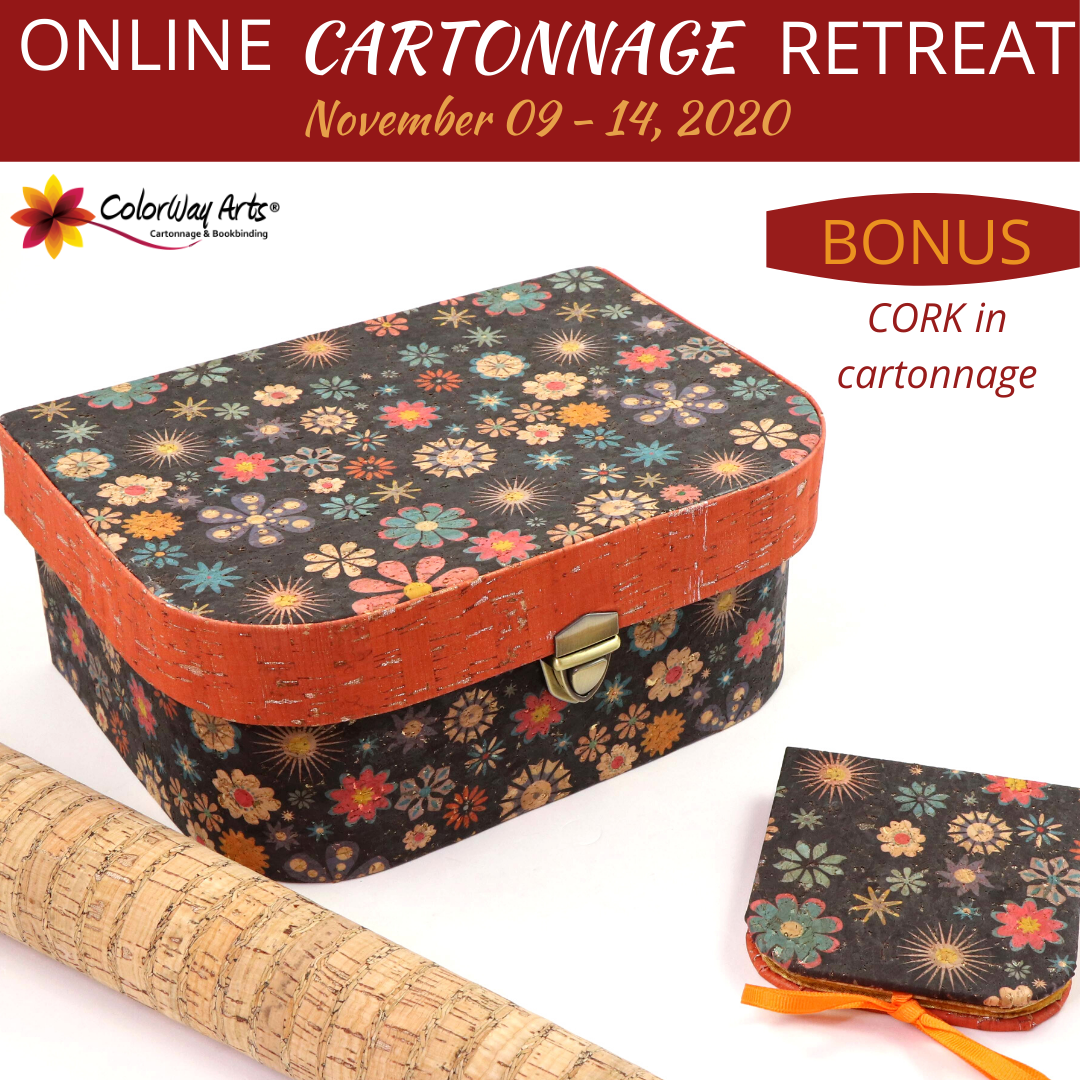 BONUS - CORK in cartonnage!
Available after the retreat for plans that have access for 6 months or lifetime
Check the Agenda:
ZOOM meetings everyday during the Retreat! That means you can join for a fun time and get your questions answered right away!
YOU ARE NOT ALONE in this Retreat! If you get questions, I will get answers to you. With Zoom meetings you can show me your project, ask me questions and I will answer to you before you move to the next step if you need!
NOTE: the video tutorials are pre-recorded for a better quality or learning, you make the project on your pace, but if you have questions, you can ask in the comments, or you can join the daily Zoom meetings to have your answers!
PLUS: 2 Live meetings for fun time, party and prizes!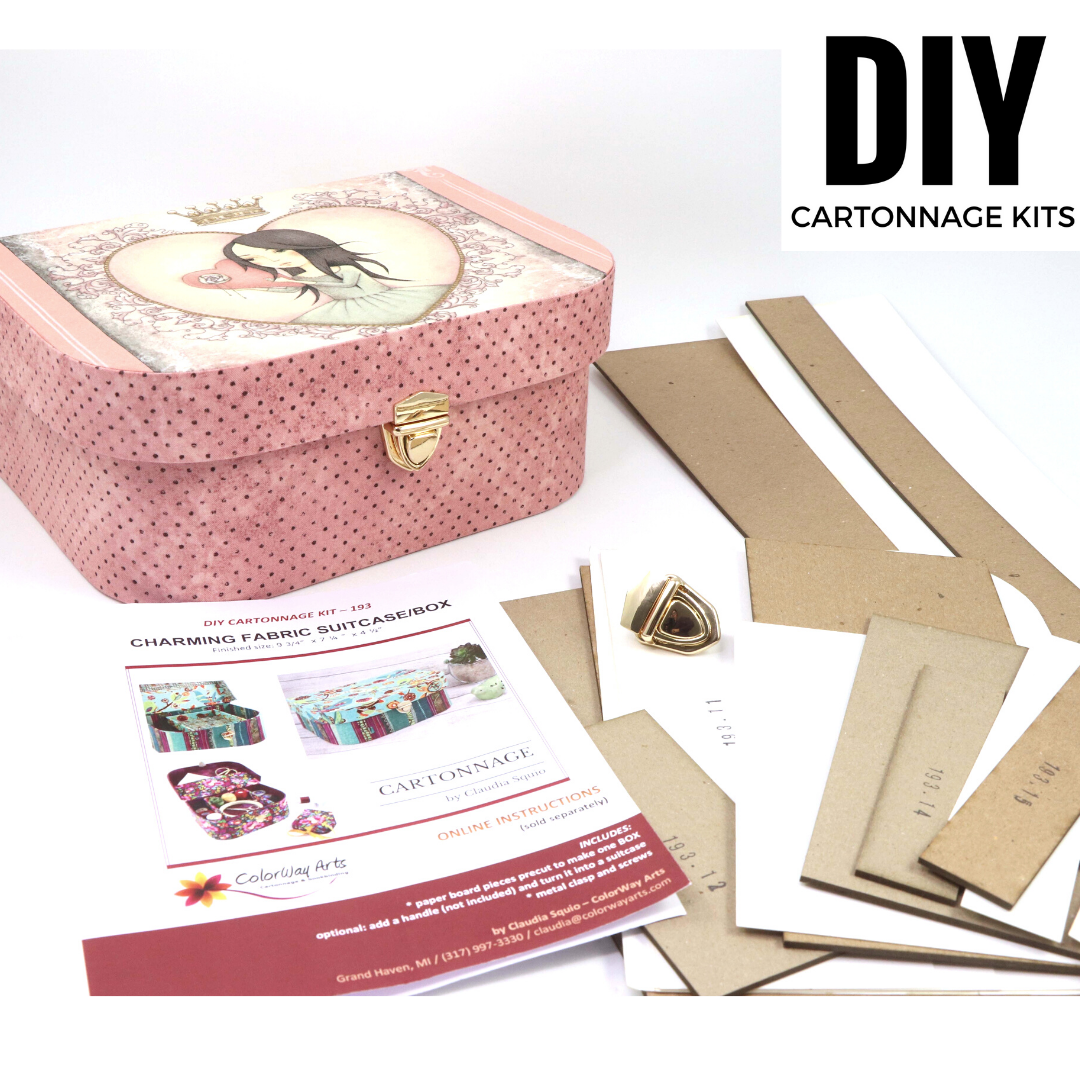 Start with a DIY kit - easier and much more fun!
To make cartonnage projects, we can start from the scratch, but cutting thick chipboard (100 points) can be hard.... and frustrating sometimes.... so, my recommendation for this project, especially as it is a round shape box, it's starting from a DIY kit with all pieces of cardboard precut in the sizes required to make your project with the best finishing you can! Metal clasp is also included, fabric is not included, you choose your favorite one!
Register for the Retreat and get discount to buy in the shop. With the discount the DIY kit costs $38.
A little bit about me... Claudia Squio,
the cartonnage teacher
I've been designing and making cartonnage boxes and other projects for a while, and it feels like forever!  I'm the author of the Book Cartonnage Basics & Beyond - the complete guide for fabric box making.
I have a real passion for crafts, especially fabric related, I love the texture, the combinations, but I was never good at sewing (don't tell anyone!), so I found gluing fabric relaxing and wonderful. And, most of all, I LOVE teaching and sharing this amazing technique with thousands of fabric/paper lovers through my local and online classes and my Cartonnage Club.  
 I'm a Brazilian-American living in Michigan with my wonderful supportive family - husband and two kids. 
The main project of this retreat was a request from my students, and I was lucky enough to get their suggestions during the designing process. 
I'm SO excited for this online retreat! I can't wait to share with you how to make this unique box/suitcase.
And, also share a little bit more about cartonnage around the world and other related arts, as we will have some guests over!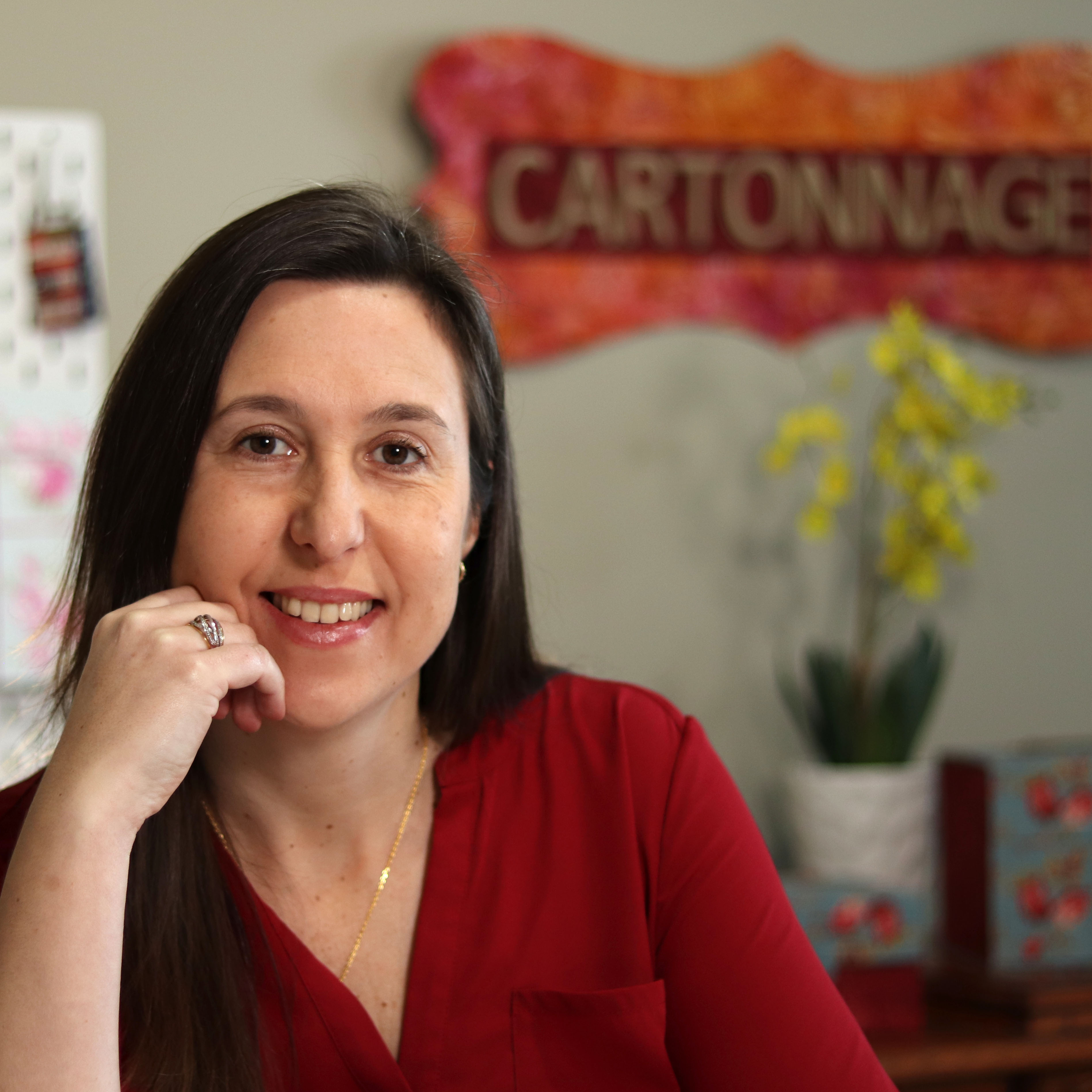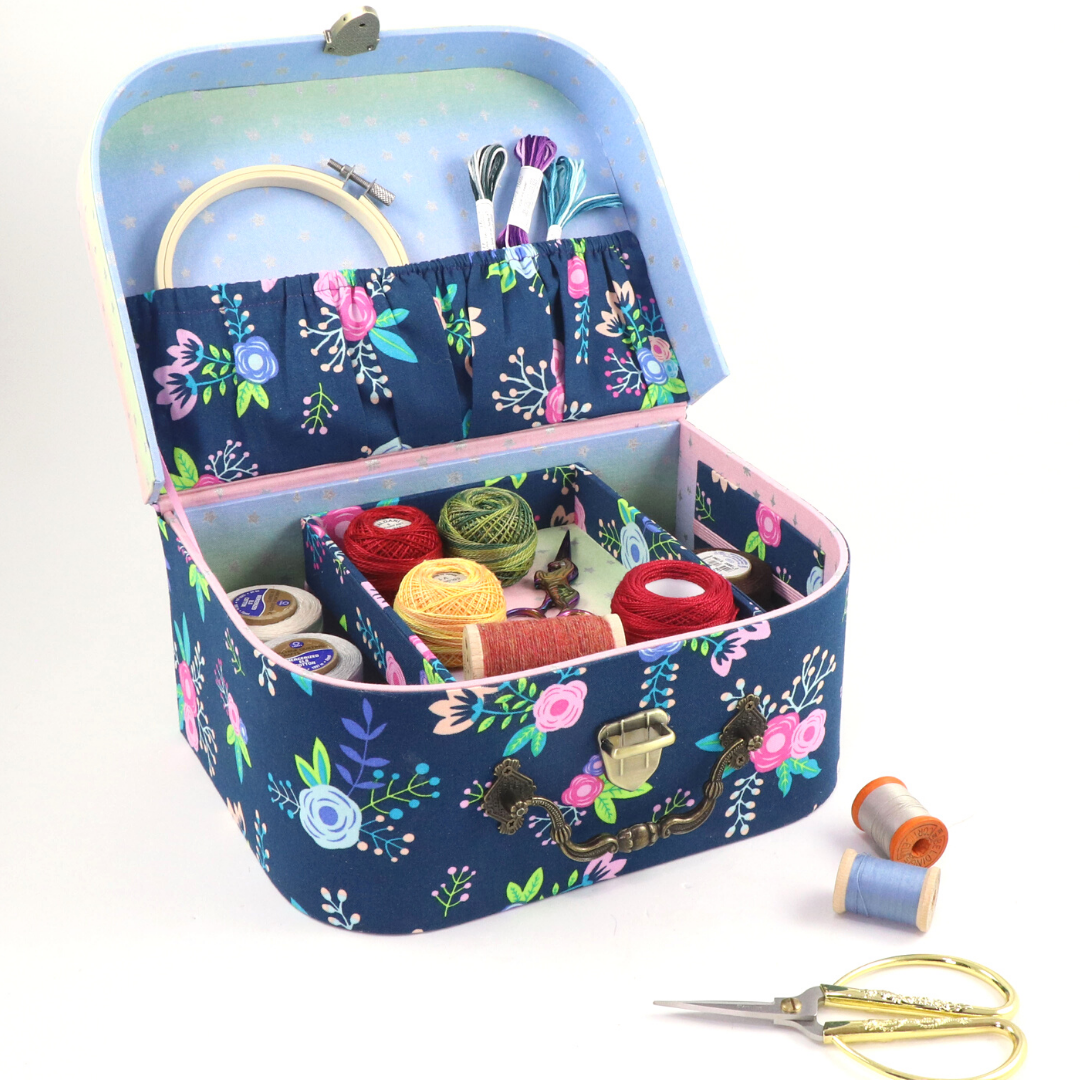 Is it for you?
Make it as your favorite box/suitcase to hold your embroidery/sewing/painting or other art supplies! Be proud of you everytime you use it!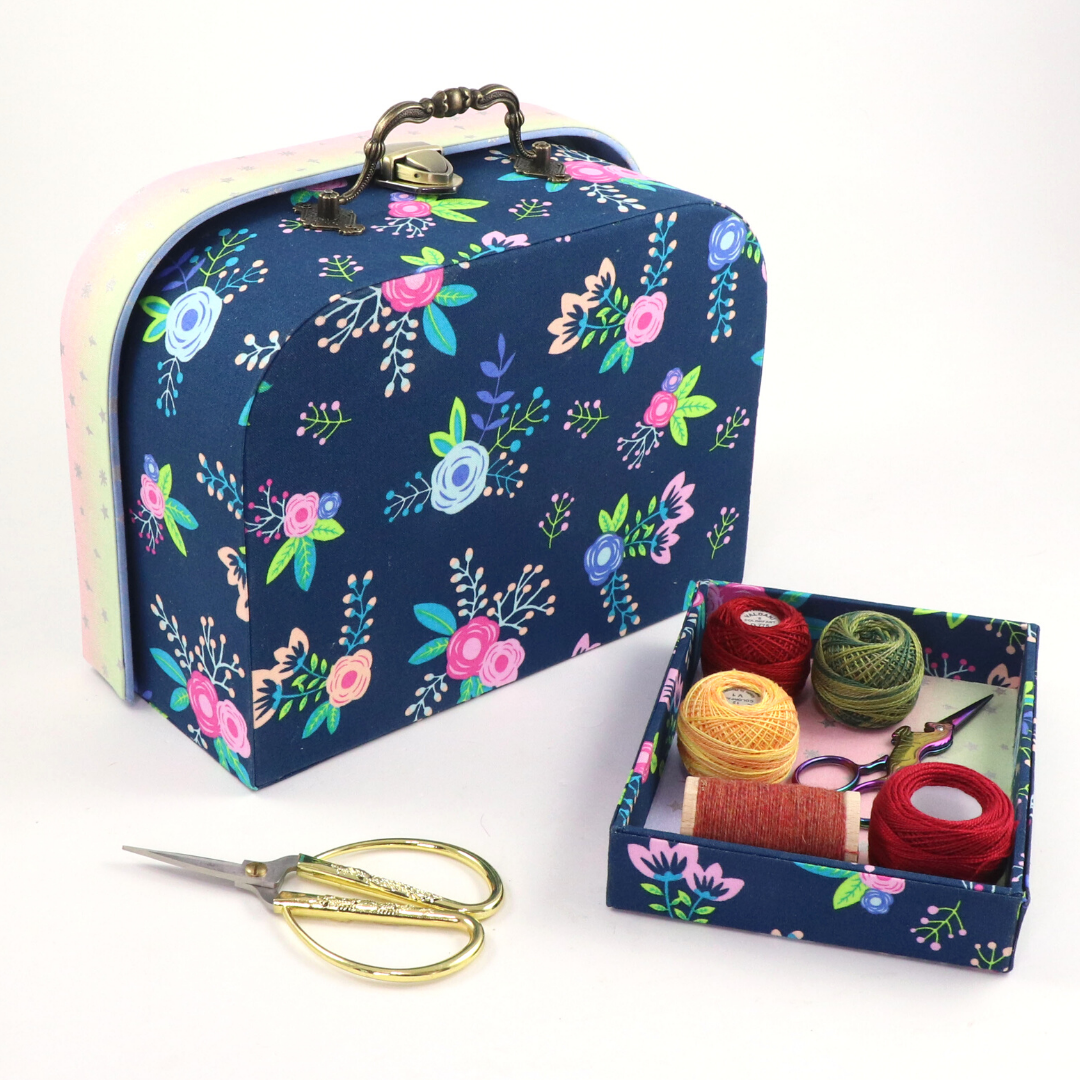 Lots of fun making it!
Cartonnage is a great method and it's lots of fun! It's so easy to get great results when you have the right supplies and the correct orientation from a experienced teacher!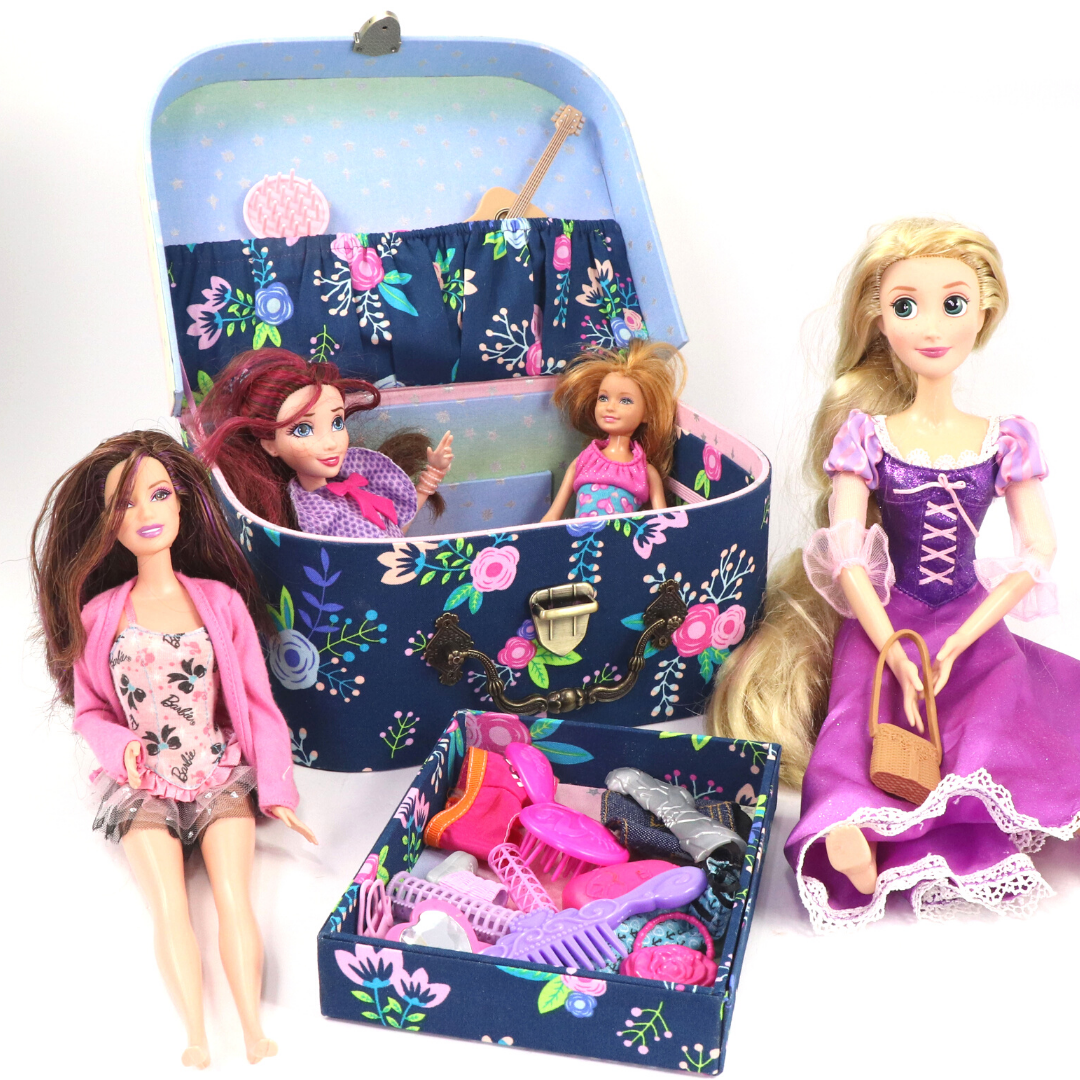 Or is it for your granddaughter?
Lots of my students already told me they will be making as a gift for their granddaughters! That's wonderful! The Joy of making and being remembered as that grandma that cares and love!
See our Special guests:
I'm SO excited and honored to present to you the special guests I will be interviewing during the Retreat! We will talk about Cartonnage around the World and US and also you will see how to apply some arts to cartonnage projects!
The interviews will be pre-recorded and available in the Retreat.
Nancy Akerly - From Liberty Grove Paper arts - let's talk about Cartonnage and Marbling
Margaret Leuwen - From Miss Maker's Quilts - let's talk about adding embroidery to the boxes
Lynn Hodge - let's talk about using ScanNCut to add special touches to our boxes
Tom & Cindy Hollander - From Hollander's - let's talk about cartonnage and traditional box making
Sophie Liu - Cartonnage teacher and author from Taiwan - let's talk about cartonnage around the World
See what others are saying about Cartonnage and Claudia's courses
I have done most of the online courses available. The online courses are very well done and, like all of Claudia's products, very detailed. Also, she is available to answer questions if you have them and I really appreciate her quick response. You have access to the free and paid classes and videos at any time. ( There's nothing like taking a Cartonnage course in your jammies—LOL) Marita
Just got home from vacation and went straight to Cartonnage! Couldn't wait to make the new desk organizer!! The hardest thing to do.... was to figure out what fabric to use😆. Following Claudia class on line, it was SO MUCH FUN AND EASY TO DO! I just LOVE it. Vicki
Claudia does an excellent job of describing the process of Cartonnage. The videos are easy to follow and Claudia explains each step in great detail. You can rewind and fast forward to do the work at your own pace. Claudia will answer any of your questions that come up. Cartonnage does not require any specialized tools but the toolkit makes things easier. The kits will save you time because all the paper is already cut out. But you can cut the paper out yourself too. Cartonnage is fun and not difficult to learn! I would recommend these videos for anyone interested in learning about Cartonnage. Betsy
I am not a skilled crafter, but Claudia's online classes made me feel like one! I found the instructions were detailed yet clear and simple to follow. It was fun. I am delighted with the results. It is particularly important for me as a visual learner to see the instructions and then follow with her demonstrations. I could follow and complete each process with ease and confidence step by step. Her attention to detail is valuable in the processes. Cheri
Thank you so much for this class. I learned so much. I have been making boxes for a while having self-taught myself. I was so happy to discover you and your classes. My boxes have become so much more professional looking since learning your techniques.  I can't wait to un-tape my box tomorrow, and to see the variations. Karen
This has been an absolutely delightful Cartonnage crafting week. I loved making this box and I am grateful for all the thought and detailed instruction you put into this class. Thank you, Claudia, for letting us in on your secret mystery box—-so much fun! Marita
Box was a lot of fun to make. Videos were great and showed everything needed to turn out a beautiful box. Very different and can't wait to make my next one! Thanks Claudia for being so creative! Dale
Frequently Asked Questions
What crafting skills do I need to be able to do Cartonnage?
None! No expensive machines, no sewing to work with Cartonnage. In this technique we use paper, fabric and glue as the main material. The tools are very simple and easy to find.
Should I be live to participate?
No, for best quality of teaching, the video tutorials are pre-recorded and you can watch at your best time/pace after they are released each day. There will be a few live events for Q&A and celebrations, check the Agenda.
Is there a DIY kit available? It's included in the price of the event?
There is DIY kit available and it's recommended to use it, but it's not included in the price of the event. You have to purchase at ColorWay Arts shop using the password and coupon code you will find inside the retreat course.
When can I access this course (Retreat)?
As soon as you register you can access the course and see the basic content already added, grab the supply list, coupon code for discount to buy DIY kit and supplies.
How long do I have access to the Retreat?
You will have access to the Retreat according with the payment option you choose. You may access from the moment you register until the end of the week of the Retreat (option1), or, for 6 months (option2), or lifetime access (option3).
Is there close caption available?
Unfortunately there isn't close caption.
I am having trouble for sign up or viewing the videos. What should I do?
If you are not able to sign up, apply coupon code, or are having trouble with viewing the videos, please email [email protected] with a description of the problem and we will work on resolving the issue.