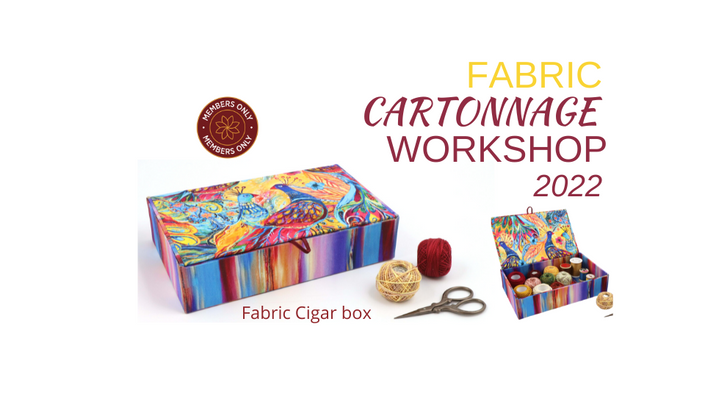 FABRIC CARTONNAGE WORKSHOP 2022 - members only
Let's make the beautiful fabric cigar box with NO-SEW using Cartonnage technique
THIS COURSE IS PART OF THE JOYFUL CARTONNAGE CLUB - JOIN US to unlock this course and 25+ others, so you can start making so many more boxes and other projects!
CLICK HERE FOR more information about benefits of becoming a member of the Club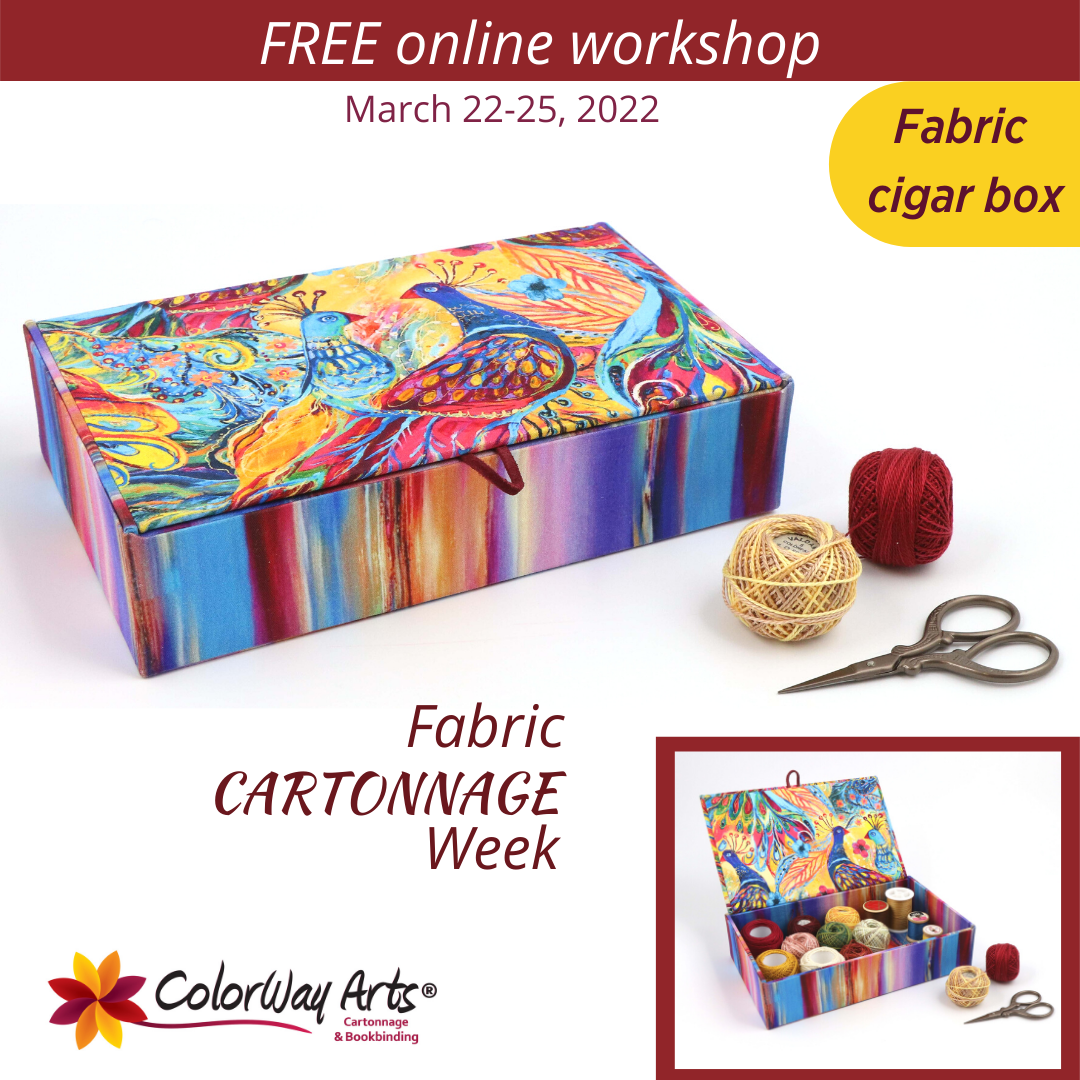 Start making unique handmade fabric boxes using your favorite fabrics, cardboard and glue with cartonnage technique.
Hint: We are not reusing old cigar boxes, we will make them from the scratch!



What is Cartonnage?
It's a traditional technique known as the "art of box making" and it is SO fun and relaxing. There is NO-SEWING required and we can make amazing fabric boxes, cases and so much more...

Watch the video below for more details:
This course is closed for enrollment.
SIGN UP NOW!
As soon as you register you can access the basic content already available. See the possibilities for Cartonnage and the simple materials needed for the workshop.
Grab the supply list and get prepared!
You can start from the scratch preparing all your cardboard pieces to make the box, OR (most recommended) you can start from a DIY kit with all cardboard pieces already pre-cut in the sizes required. Fabric is NOT included, you will use your favorite fat quarters! When you register, you get a coupon code to buy kits and tools with discount exclusive for the workshop.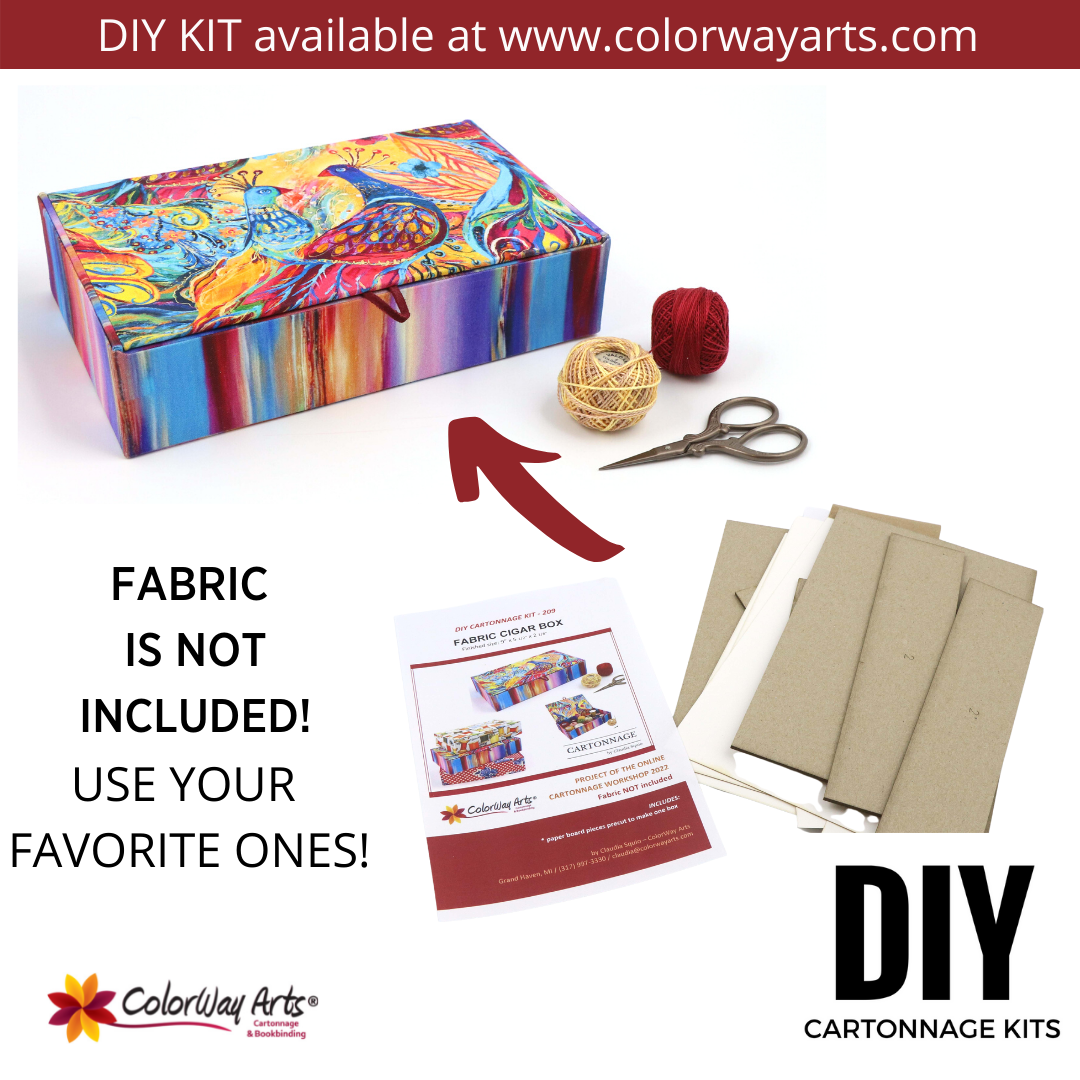 When signing up you will have access to this course until March 28, 2022 (or for more time if you are or choose to be a member of the Cartonnage Club)
Enjoy it!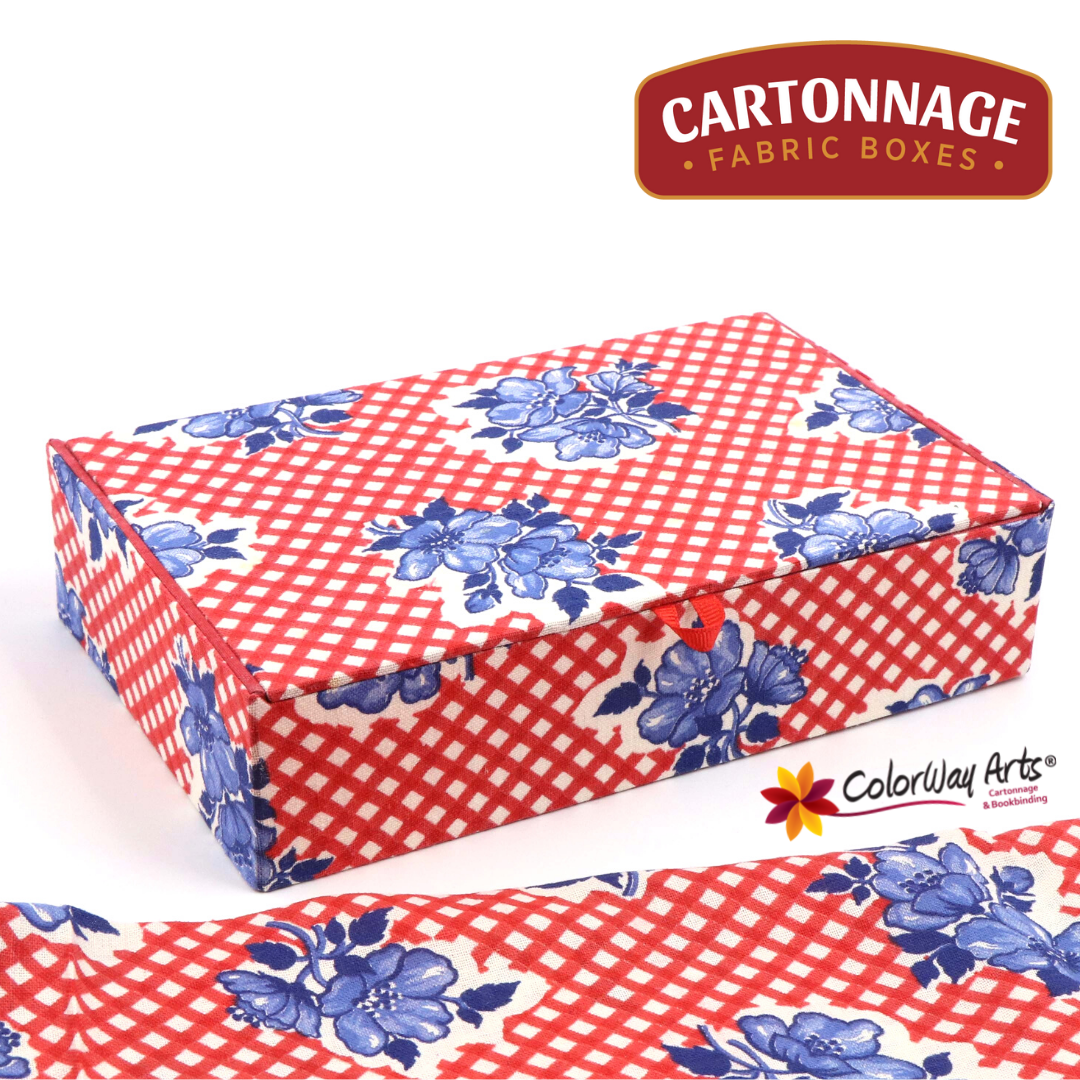 SEE THE AGENDA FOR THE FREE ONLINE WORKSHOP 2022
Note: The video tutorials are released each day in the morning, and you can watch them on your pace, following along the videos and making your box!
DAY 1 (March 22) - The basics of Cartonnage while start making the box
DAY 2 (March 23) - Let's cover outside of the box
LIVE Q & A - 7pm (EST) - let's get connected and have questions answered!
DAY 3 (March 24) - It's time to make the lid and finish the box
DAY 4 (March 25) - Let's see many tips for cartonnage and learn about the Cartonnage Club - open registration for the Club
LIVE Q & A - 2 pm (EST) - let's get connected and have questions answered!
Note: During the workshop you will learn about the Cartonnage Club and how you can have so much more fun creating amazing boxes and other projects and be part of this wonderful group of cartonnage lovers from all around the World.
Registration for the Club will be open from March 25 - April 04, 2022.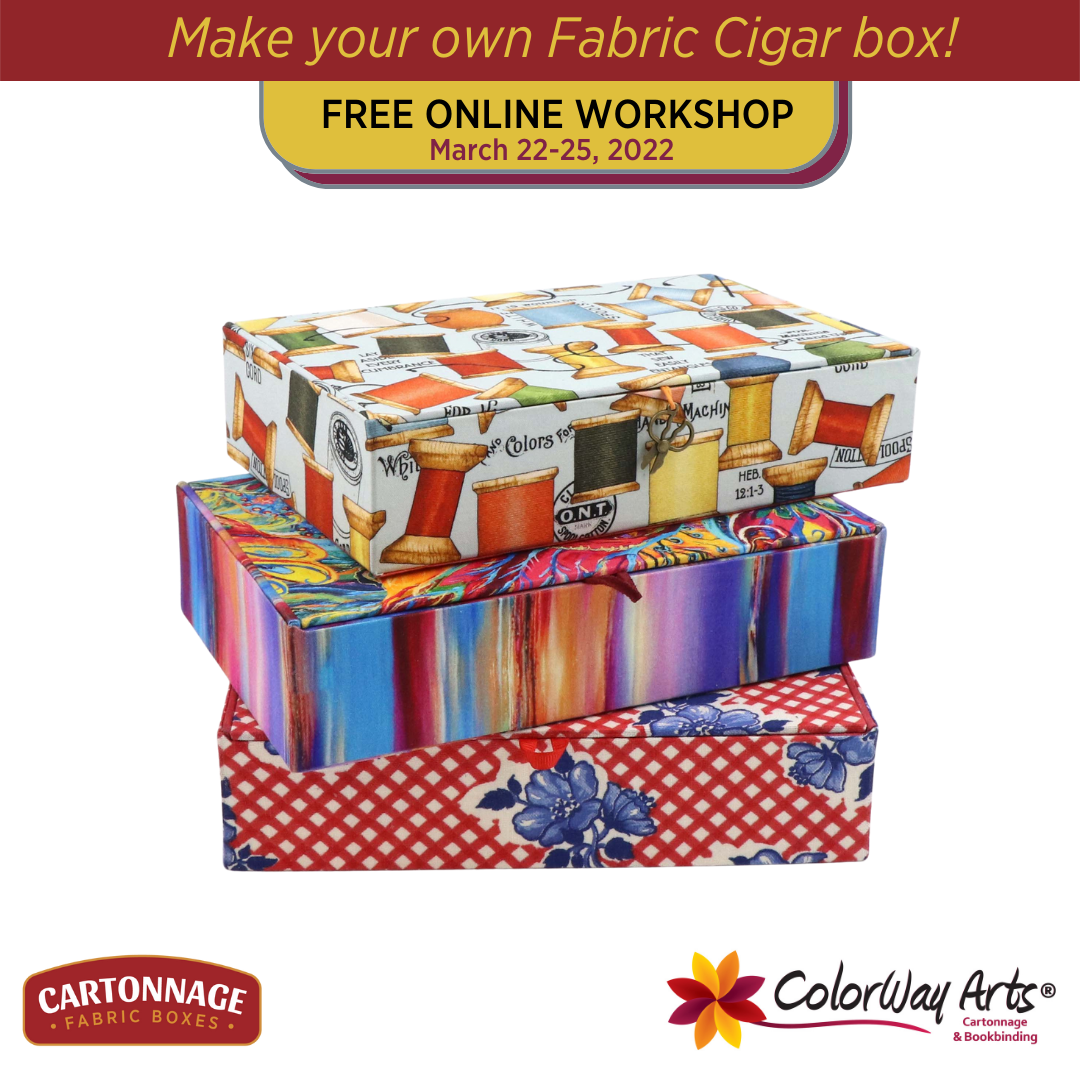 Course Curriculum
WELCOME TO THIS WORKSHOP (START HERE)
Available in days
days after you enroll
BE PREPARED - Supply list
Available in days
days after you enroll
BE PREPARED - BASIC CONTENT FOR CARTONNAGE
Available in days
days after you enroll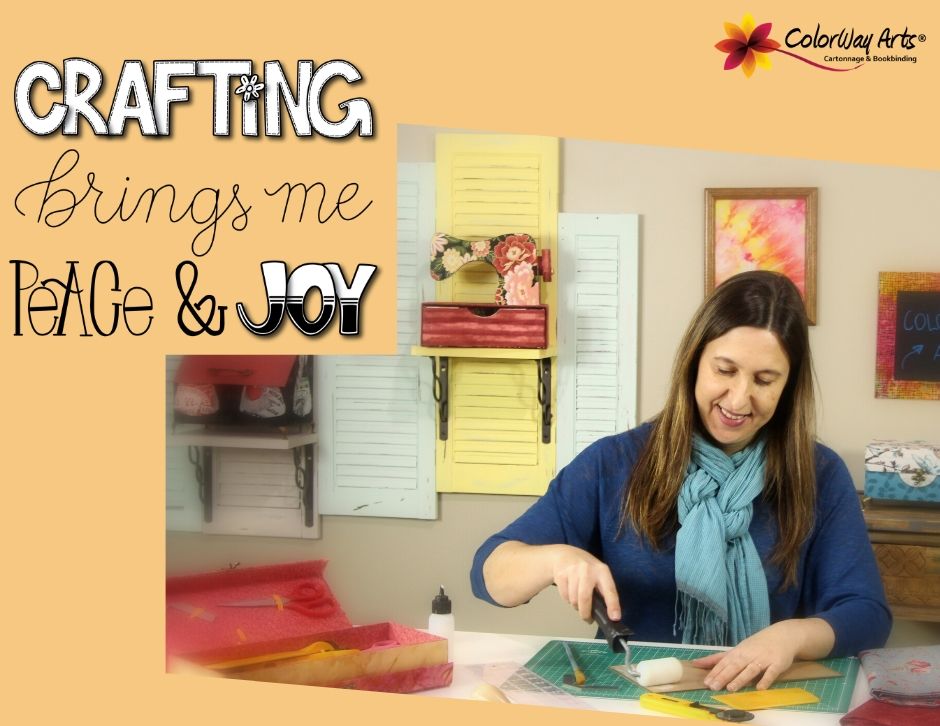 Your Instructor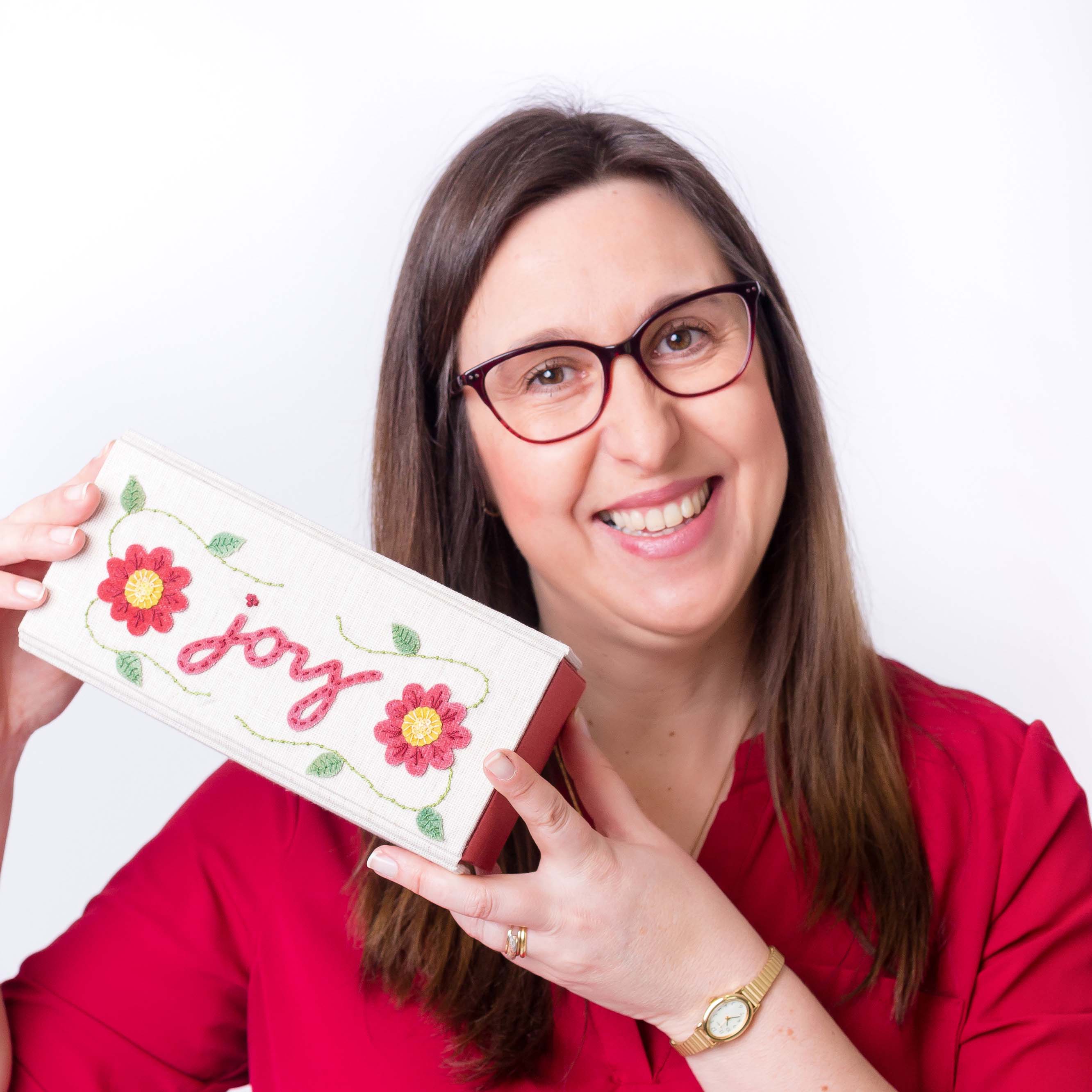 I've been designing and making cartonnage boxes and other projects for a while, and it feels like forever! I'm the author of the Book Cartonnage Basics & Beyond - the complete guide for fabric box making.

I have a real passion for crafts, especially fabric related, I love the texture, the combinations, but I was never good at sewing (don't tell anyone!), so I found gluing fabric relaxing and wonderful. And, most of all, I LOVE teaching and sharing this amazing technique with thousands of fabric/paper lovers through my local and online classes and my Cartonnage Club.

I'm a Brazilian-American living in Michigan with my wonderful supportive family - husband and two kids.
TESTIMONIALS
See what cartonnage lovers are saying

I have done most of the online courses available. The online courses are very well done and, like all of Claudia's products, very detailed. Also, she is available to answer questions if you have them and I really appreciate her quick response. You have access to the free and paid classes and videos at any time. ( There's nothing like taking a Cartonnage course in your jammies—LOL) Marita

Just got home from vacation and went straight to Cartonnage! Couldn't wait to make the new desk organizer!! The hardest thing to do.... was to figure out what fabric to use😆. Following Claudia class on line, it was SO MUCH FUN AND EASY TO DO! I just LOVE it. Vicki
The videos are easy to follow and Claudia explains each step in great detail. You can rewind and fast forward to do the work at your own pace. Claudia will answer any of your questions that come up. Cartonnage does not require any specialized tools but the toolkit makes things easier. Cartonnage is fun and not difficult to learn! I would recommend these videos for anyone interested in learning about Cartonnage. Betsy

I am not a skilled crafter, but Claudia's online classes made me feel like one! I found the instructions were detailed yet clear and simple to follow. It was fun. I am delighted with the results. It is particularly important for me as a visual learner to see the instructions and then follow with her demonstrations. I could follow and complete each process with ease and confidence step by step. Her attention to detail is valuable in the processes. Cheri

See what "local Cartonnage students" are saying Claudia's classes

I am dazzled by my new notebook and box! Claudia's teaching is wonderful. She paces the class very well and her instructions are clear and precise. She has a wonderful range of projects. I also like the idea of buying a kit and getting the instructions with very helpful photos. But best of all, she has all of the pieces cut in a kit – WOW!!! That is so fabulous for us that we do not have to worry about cutting out the pieces. Sherri
I LOVE the way my box turned out & now I'll be able to keep track of my cartonnage tools. Claudia is such a good teacher & can't wait to take another class. Karen

Claudia's cartonnage classes have been a thoroughly fun and rewarding experience. Thanks to her patient and supportive approach to teaching; clear, step-by-step instructions (both in class and in detailed printed directions); and complete, reasonably priced DIY kits, I have learned to create a variety of unique items, including boxes, journals, sewing kits, frames, trays, wallets, and more. Because Claudia is so well-organized, she demonstrates cartonnage concepts and steps in a way that is easy to understand and follow, even for a beginner. I highly recommend her classes for anyone seeking an introduction to a technique that offers limitless creative possibilities with simple, inexpensive tools and materials. Jan

First of all, the instructions are exquisite. They are professional in every way and every detail. Second, the kits, numbered, professionally cut and laid out are also exceptional. I don't know other people who teach or present cartonnage classes, but Claudia's kits are top of the line. They are also very reasonably priced. Lastly, and most important, she is highly skilled and present classes effectively. She is professional along with extremely kind, considerate, helpful and very sincere. I love her classes for all those reasons. The bonus is learning these skills and coming away with a finished project I am really proud of. Maria
Frequently Asked Questions
What crafting skills do I need to be able to do Cartonnage?
None! No expensive machines, no sewing to work with Cartonnage. In this technique we use paper, fabric and glue as the main material. The tools are very simple and easy to find.
When does the course start and finish?
The course starts now, with basic content and the FREE workshop will be from March 22-25, 2022. Your access ends on March 28, 2022! Until there you can access the workshop 24/7.
I am having trouble for sign up or viewing the videos. What should I do?
If you are not able to sign up, apply coupon code, or are having trouble with viewing the videos, please email [email protected] with a description of the problem and we will work on resolving the issue.